German Online Gambling Plans in Disarray Following Hesse Court Ruling
Posted on: October 22, 2015, 02:36h.
Last updated on: October 22, 2015, 02:43h.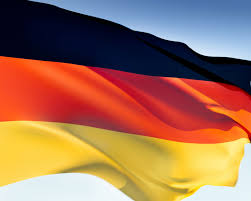 Germany's online gambling reforms lie in ruins this week.
An administrative court in the state of Hesse has upheld a previous ruling that 20 online sports betting licenses issued as part of its 2012 gambling bill are illegitimate.
That decision is likely to be final and the licenses are expected shortly to be declared void.
German gambling laws are confusing enough without the added headache of the legal challenges that have dogged the country's attempt to reform them.
The German Federation is comprised of 16 individual states, which, like the US, have certain powers to draft their own laws.
In 2012 the state of Schleswig-Holstein passed a liberal gambling bill that legalized most forms of online betting, including sports betting, casino and poker.
Confusingly, at around the same time, the other 15 states passed the Interstate Treaty on Gambling (ISTG), legalizing sports betting alone and permitting 20 licenses to be granted to operators
Legal Issues 
ISGT was a response to pressure from the EU, which disapproved of the German state betting monopoly, Oddset, which it said constituted a violation of free trade between EU member states.
In the meantime, in 2013, having granted 50 gaming licenses of its own, all which were valid for six years, Schleswig-Holstein decided to ditch its reforms and join ISTG.
This means that there are many gambling operators, licensed by Schleswig-Holstein (which is no longer a licensing regime) offering online casino and poker games even though ISTG asserts this is illegal.
We told you it was confusing and we've barely got started.
Seventy-three companies applied for licenses under ISGT and this number was whittled down to the required 20 during a protracted licensing process.
Many of those rejected by the so-called, "Gambling College," the regulatory body charged with overseeing license applications, cried foul and took their grievances to the European Court of Justice, complaining that the process lacked transparency and blatantly favored German companies over foreign operators.
A Rock and a Hard Place
Meanwhile, the German state of Hesse decided that the whole business was unconstitutional and initiated a lawsuit that argued ISTG was an infringement on states' rights to make their own laws.
In May the courts agreed, a point that was upheld this week following a challenge from German officials.
The court ruled on Monday that the Gambling College was, in fact, a new form of government, neither state nor federal, and thus its actions were illegitimate.
"The sovereign actions of the Gambling College could be attributed neither to the federal government nor any of the member states," said the judge, adding that its very existence was a "breach of the principle of democracy."       
Germany now stands between a rock and a hard place: the EU is demanding reform but its attempts to do so have been declared unconstitutional.
So much for German efficiency.
Most Read