Georgia Gambling Debate Intensifies, Two Legislative Meetings Scheduled
Posted on: August 27, 2015, 09:48h.
Last updated on: August 27, 2015, 09:50h.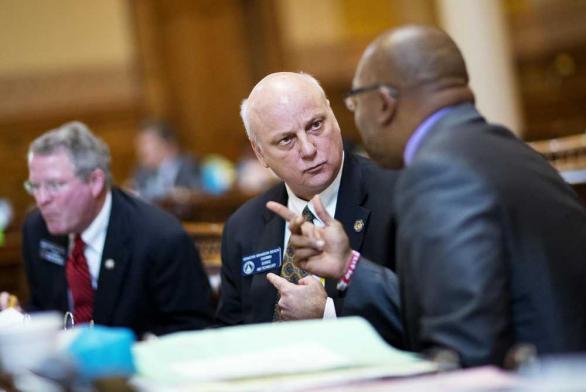 Georgia gambling might soon make its way out of prohibition and casinos could be welcomed to the Peach State, as lawmakers confirmed two hearings are slated for mid-September to discuss the merit of funding its HOPE Scholarship Program through gaming revenues.
The State Senate's Preservation of the HOPE Scholarship Program Study Committee will hold back-to-back meetings on September 14th and 15th to debate whether legalizing gambling, including possibly horse racing, would benefit higher education programs without negative social impacts.
The newly formed committee was created to investigate the economic issues pertaining to Senate Resolution 605, a bill that seeks to utilize tax revenues from the legalization of gambling and horse racing wagering for education.
"Without a doubt, the HOPE Scholarship is a very important tool in Georgians being able to afford higher education," State Senator Brandon Beach (R-District 21) and chair of the committee, said in July.
Hope for HOPE
First launched in 1993 under then-Governor Zell Miller, the HOPE Scholarship is available to all Georgia residents who meet certain academic criteria, for example maintaining a 3.0 minimum grade point average while in high school.
Today, HOPE consists of a series of tiered programs including the HOPE Grant, designed for students seeking a technical certification or diploma, and the Zell Miller Scholarship, aimed at highly successful secondary education students who have maintained a 3.7 GPA.
However, since 1998 tuition has surged more than 300 percent nationwide, though inflation has increased only 85 percent, leaving state lawmakers scrambling to keep HOPE adequately funded.
Its lottery, the only form of legal gambling currently in Georgia, has funded $8 billion in HOPE programs to more than 1.6 million deserving recipients since the program's inception. But the lottery simply can't maintain the escalating tuition increases.
"Because of the success and demand for the program, it is important to look at ways to keep it financially solvent for years to come," Beach affirmed. The answer to the funding hurdle is through legalizing gambling, at least according to proponents.
"The tourism destination casino has been way overdue to get tourists into Georgia and their dollars into Georgia to fund higher education," Economic Development Committee Chair and State Rep. Ron Stephens (R-District 164) said.
Casinos on Georgia's Mind
Should the two committee meetings go in favor of passing gambling legislation, Georgia stands to generate $250 million a year in HOPE Scholarship funding, according to Stephens. He's in favor of placing a gambling amendment on the statewide ballot in November 2016, and should voters decide to end casino prohibition, let local governments to determine whether they want to host a gambling venue.
In Stephens' bill, the state would be divided into five zones with a total of no more than six licenses being issued. The Georgia Lottery would oversee each casino.
"Georgia has historically been at the forefront of making a deal with students: if you work hard in high school and in college, we'll help you cover tuition costs," State Rep. Stacey Evans (D-District 42) said in a recent Atlanta Journal-Constitution op-ed. "That's simply not the case anymore."
But gambling revenues, as so many other states have already realized, could be one helpful answer.
Similar Guides On This Topic