Gaming Analysts Worried Atlantic City Set to Become Oversaturated Again
Posted on: October 24, 2017, 01:00h.
Last updated on: October 24, 2017, 11:19h.
Atlantic City is presently home to seven casinos after five shuttered their floors between 2014 and last fall in the wake of the US recession. Gambling expansion in neighboring states also played a role, as the new gambling venues presumably poached bettors away from New Jersey's beachfront town.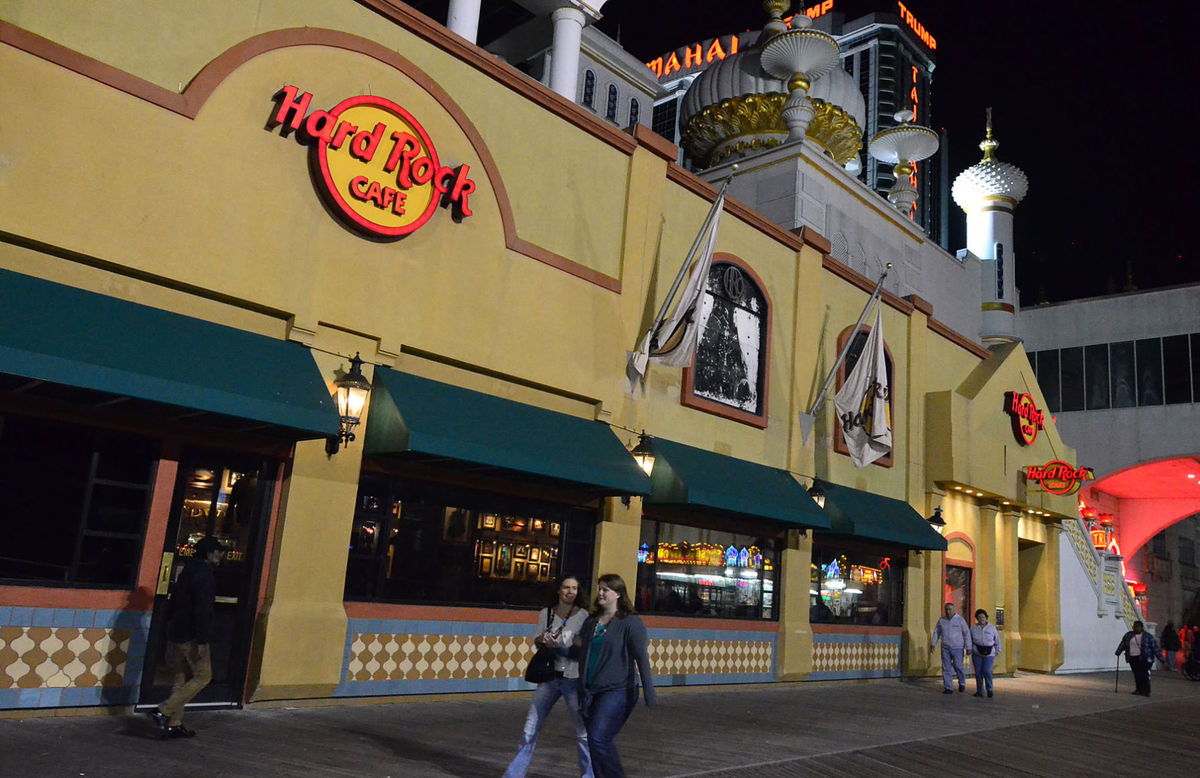 Casino win tanked during the countrywide depression, total revenue dropping from $5.2 billion in 2006 to a low of $2.5 billion in 2015. However, Atlantic City is recovering, as gambling posted its first annual percentage gain in 2016 after 10 years of losses.
The seven properties won $2.6 billion in 2016, and are on pace to top that figure in 2017. But a potential financial storm is brewing, according to gaming analysts, who believe the likely addition of new floors in 2018 could hurt existing properties and lead to more financial unease.
Fitch Ratings gaming analyst Colin Mansfield said in a recent note, "The market has shown signs of stabilization after the closures. There is a concern with the increased supply that will be created by the opening of the Hard Rock."
Hard Act to Follow
Hard Rock is spending upwards of $500 million in renovating the Trump Taj Mahal, and plans to open its rock 'n' roll-themed casino resort next summer. The Revel, now formally known as TEN Atlantic City, and the former Atlantic Club, could also open in 2018.
Standard & Poor's agrees with Fitch that adding new casinos could hurt present operators.
"While there could be short-term economic and budgetary gains, they are unlikely to improve state credit quality," Standard & Poor's, one of the "Big Three" credit rating agencies, opined.
Market observers have used the term "right sizing" to summarize  Atlantic City's smaller casino footprint, and revenue rebound. But still in the early recovery stages, some feel that casino operators are too quickly looking to get a hand back in the game.
Drexel University Gaming and Casino Management Professor Robert Ambrose told the Press of Atlantic City this week that opening casinos won't bring new visitors to the tourism destination.
"The formula for feeding an oversaturated market in part is to expand the amount of guests visiting the city," Ambrose declared. "This is no longer just a casino city."
Punching the Numbers
The New Jersey Division of Gaming Enforcement (DGE) reports that total gaming win in Atlantic City is up 9.1 percent year to date, with current operators pulling in over $1.8 billion.
But that strong percentage gain is a bit deceiving. When Trump Taj Mahal's revenue is included in 2016's performance, gaming win is actually up just 2.3 percent through September.
While gambling win is trending in the right direction, tourism remains stagnant according to the DGE's second quarter report. Combined revenue from casinos, hotel rooms, food and beverage, and entertainment and "other" totaled $1.69 billion over the first six months of 2017. That's just a 0.6 percent bump on 2016 earnings.
The DGE reports that the occupancy rates at casino hotels is almost 86 percent in 2017, up seven percent on the previous year. But that is also a bit misleading, as there were 2,010 more available rooms in 2016 due to the Taj still being operational.