Gambling Strong in Atlantic City, But Tourism Stagnates In First Half of 2017
Posted on: August 23, 2017, 12:00h.
Last updated on: August 23, 2017, 12:04h.
The seven remaining Atlantic City casinos are taking in far more money on their gambling floors in 2017 than they did a year ago, but the overall tourism industry remains stagnant.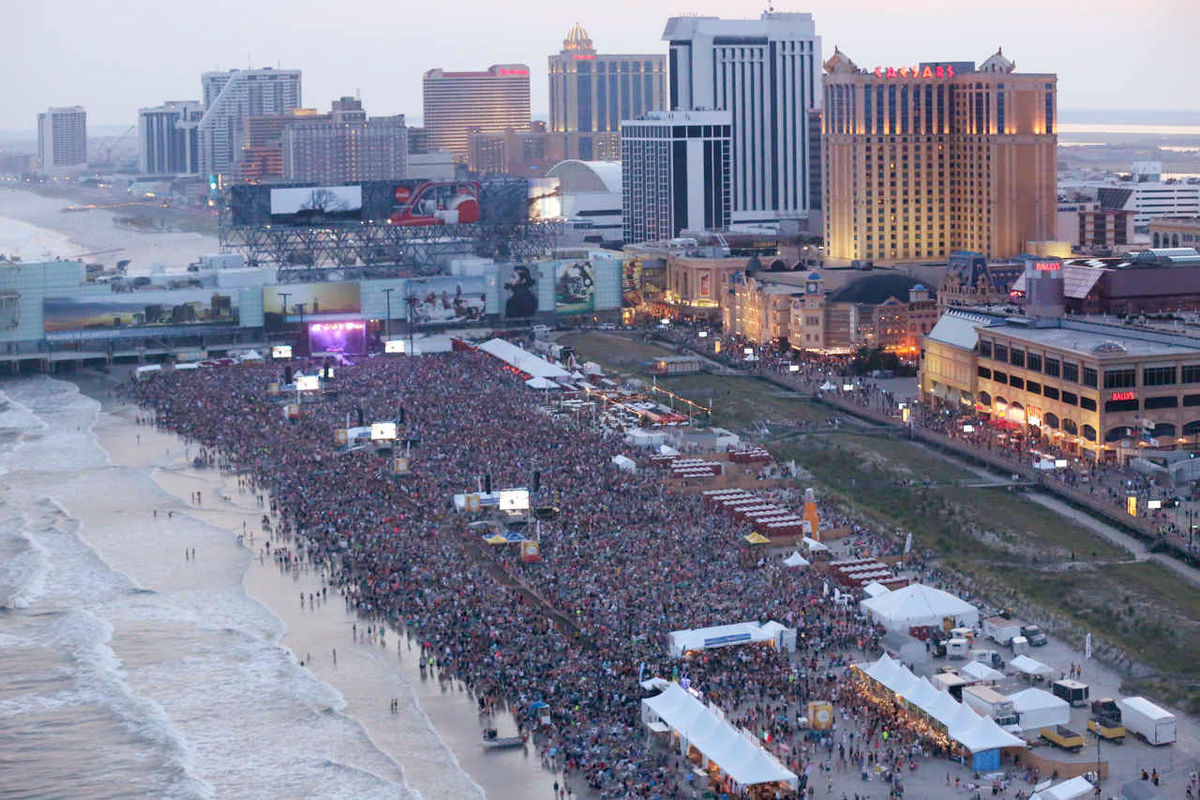 For the first six months of 2017, Atlantic City casinos saw gross operating profits increase by over 20 percent to $308.6 million. At this time in 2016, that number was just $257 million.
While gambling activity is surging in New Jersey's beachfront town, the tourism industry revenue isn't. Combined sales from casino, rooms, food and beverage, entertainment, and third-party business sales is at $1.78 billion, just a 0.3 percent bump on 2016.
Local leaders, however, remain optimistic.
"The results for 2017 show the ongoing stability in the casino industry's revenue and overall improvement in gross operating profit," New Jersey Division of Gaming Enforcement (DGE) Director David Rebuck told the Press of Atlantic City. "These latest financial results, combined with the renewed interest in Atlantic City, continue to provide a basis for optimism regarding the casino hotels and overall tourism in Atlantic City."
Hotel Decline
The DGE financial report presents mixed results. While casino profits are up, hotel revenue and food and beverage income are both down roughly five percent.
For the first half of the year, Atlantic City's 11,451 casino guestrooms were occupied 85.8 percent of the time on a nightly average rate of $105.56. The city's overall rooms are more highly occupied at higher costs in 2017 compared to 2016, but there were more available rooms a year ago.
In 2016, prior to the Trump Taj Mahal becoming the fifth casino resort to close since 2014, Atlantic City was home to 13,499 rooms. They were occupied at a rate of 78.9 percent in the first six months of 2016 on a nightly rate of $101.92.
Hotels have generated $183.87 million in revenue this year, almost $10 million less than this point in 2016. As a result of fewer guests staying in Atlantic City, food and beverage naturally fell as well. Total income at casino eateries is at $200.8 million, also $10 million behind last year.
2018 Critical Year
The Atlantic City economy has stabilized after a rocky decade. Some analysts believe the closure of five casinos "right-sized" the gambling town, but Hard Rock is at least one company that feels otherwise.
The Seminole-owned corporation is investing over $500 million to turn the shuttered Taj into a rock 'n' roll-themed casino resort. MGM and Caesars have also recently hinted at upcoming investments at their properties.
To warrant such expenditures, Atlantic City's 2018 combined sales report will need to see much higher incomes. Hard Rock, MGM, and Caesars are betting on just that, and Matthew Levinson, chairman of the state's Casino Control Commission, believes it's a safe wager.
"I think the industry's future looks a little bit brighter every day," Levinson said of the DGE six-month report.