Gambling Industry Criticizes First Draft of Florida Pari-Mutuel Rules
Posted on: September 15, 2013, 05:30h.
Last updated on: September 13, 2013, 09:24h.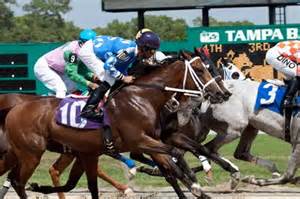 In an attempt to reform the state's gambling industry, Florida is working on several fronts towards clarifying and changing many of the rules that govern betting in the Sunshine State. One area of attention is on pari-mutuel wagering: the betting that goes on at the state's race tracks and jai-alai frontons throughout the state. But industry insiders say that the first draft of rules that have been proposed by state regulators simply won't work.
Workshop to Hammer Out Wagering Rules
Those rules will ultimately be discussed at a workshop with the Division of Pari-Mutuel Wagering on October 16, but were first released in a draft form last week. The rules are designed to put a stop to a growing number of questionable practices that are clearly outside of what the state intends to allow at such venues. And while some of these new rules work, those in the industry say that many simply show that regulators aren't familiar enough with Florida's gambling industry to make such sweeping changes.
"Some of them make sense," said Ken Stirling, executive director of the Florida Horsemen's Benevolent and Protective Association. "Some of them haven't been thought out very well. One or two are pretty silly."
One of the big areas covered in the draft rules is horse racing regulations designed to eliminate non-standard racing. Many in the industry agree that this is a good idea, as "barrel racing" and "flag-drop" racing have been seen by some operators as a way to cheaply earn payments that will also allow them to offer card rooms or slot machines alongside those races.
The new rules would help put an end to such practices. They would bar "the racing animal to change course in response to any obstacles on the racing surface" and ensure that jockeys conform to uniform and weight requirements that wouldn't be a problem for legitimate racing operations.
Disagreement Over Acceptable Race Lengths
But the regulations don't stop there, and that's where some feel that the rules go wrong. According to Stirling, some of these rules could devastate the racing industry if they aren't changed.
For instance, the new regulations would require that all races are at least six furlongs in length – something that might make sense if you've only seen the Triple Crown races or the Breeder's Cup, but which makes no sense for the industry as a whole.
"[The rule that] no race must be shorter than…six furlongs…is a killer," Stirling said, noting that such races would be too long for two-year-old horses racing in the summer. "That's silly. We run baby races at 4.5 furlongs and we've been doing it for a hundred years. I know they're in Tallahassee, but we have these things called phones."
He also objected to a rule that states that every race must have at least six horses – a rule that could cause races to be canceled due to last minute scratches.
Jai-Alai would also be affected by the new regulations. For instance, each venue would be required to have eight certified players in rotation. This rule comes in response to a controversy at Ocala Poker and Jai-Alai, which began the 2012 season with just two players.
While there may be issues with the rules, division director Leon Biegalski says there shouldn't be a problem, and that the workshops are designed to help iron out these problems with the industry's help.
"They're draft rules. They're a starting point. We want to make sure that all the permit holders and all the stake holders are on the same page in terms of what the regulation is that's out there and what should be out there," Biegalski said.
Similar Guides On This Topic