Gambling Addict Seeks Compensation for Losses
Posted on: March 5, 2013, 02:30h.
Last updated on: March 6, 2013, 11:18h.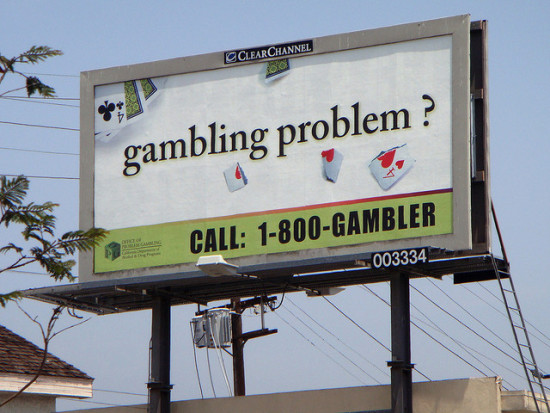 For some, gambling is like a drug. They chase their next fix like an alcoholic craving a drink. Now, Melbourne's popular Crown Casino faces the possibility of paying 20 million dollars in compensation to Greek gambler Harris Kakavas.
Kakavas is currently appealing to the Australian justice stating that the Crown Casino took advantage of his gambling addiction after he played over half a billion dollars in one single year. Although the court has decided that the casino is not to blame for Kakavas' losses,the case will be heard by the Supreme Court on April 4th and 5th.
Judge David Harper criticised the casino for the way it handled Kakavas, and felt that the Crown Casino may well have contributed to his addiction to gambling.
"He is a compulsive gambler," stated professor of psychology Alexander Blazynski whilst testifying to the fact that Kakavas was gambling around $300,000 each time he visited the casino in order to satisfy his gambling addiction. "He is a pathologically addicted gambler." At one point, Kakavas lost $2.4 million in just 43 minutes.
Having lost around $30 million in 2005 and 2006, Kakavas was clearly a big time gambler, and argues that those at the Crown Casino were aware of his compulsion for gambling and that they used unfair methods to entice him. He also explained that upon running out of money, he was taken to a bank by the casino management to withdraw more funds.
"I had only $345,000 left in the account," he testified in court. "The casino gave me a car to go and make the withdrawal. I got the money, I went back to the casino and played. I lost everything."
This testimony from Kakavas gives support to his claims and gives at least a little weight to his case for the Australian courts, but will it be enough to see the Crown Casino forced into compensating him?
The court must also account for the fact that the casino ignored a New South Wales police exclusion order which banned Kakavas from gambling and should have prevented him from being able to play at the casino. In fact, this order would have meant that he wouldn't have been able to keep his winnings. Kakavas' lawyers state that there was no winning situation for the gambling addict, and the casino knew that was the situation but allowed him to gamble anyway.
Upon hearing the case, Judge Harper felt that the Crown hadn't acted unconscientiously in forgetting about the police exclusion. However, when taking into account the fact that Kakavas would have had to give back any winnings, one certainly has to wonder whether it's fair that he should have been able to lose money. Surely this is a two-way agreement?
Should he be victorious in seeking the compensation, there is a strong suggestion that such a ruling could have a tremendous impact on the gambling industry, leading to a change to the way in which casinos interact with their customers.
However, the Crown Casino currently sits confidently and even went so far as to announce "this case failed miserably" adding that the judge "found there was no evidence at all of a conspiracy to exploit the appellant".
Similar Guides On This Topic