Former Las Vegas Casino Executive Alex Yemenidjian Sells Marijuana Business for $290M
Posted on: November 14, 2018, 10:35h.
Last updated on: November 14, 2018, 10:35h.
Alex Yemenidjian, a former Las Vegas casino executive who worked extensively with MGM Resorts as well as Tropicana, is selling his Nevada marijuana business to a Chicago company for $290 million.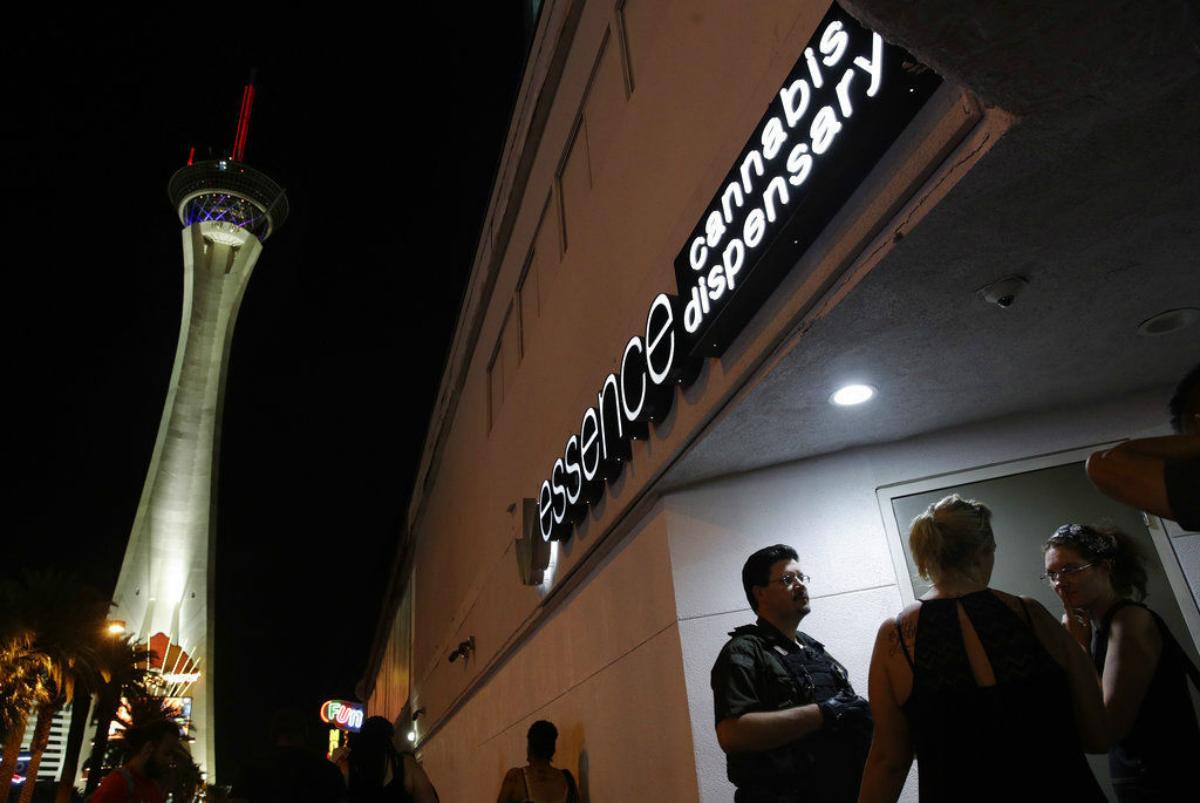 Essence Cannabis Dispensaries, the largest marijuana cultivation and dispensary business in Nevada, is being bought by Chicago-based Green Thumb Industries. The deal includes Yemenidjian's business receiving $52 million in cash, and the rest in shares of Green Thumb, which is traded on the Canadian Securities Exchange.
Along with Essence's three dispensary locations, Green Thumb will also acquire the Desert Grown Farms and Cannabiotix Nevada cultivation facilities.
Essence sells marijuana for both medicinal and recreational use. Nevada mandates that consumption occur only in private residences, meaning cannabis use in casinos or hotel rooms is illegal.
The partnership is ideally positioned to bring our business to the next level," Yemenidjian's son Armen, who runs the company and co-founded it, said in a release. "Today is a big win for Nevada communities and the customers we'll continue to serve."
The transaction is expected to close in early 2019.
High on Las Vegas
Green Thumb owns over 60 retail marijuana dispensaries in eight regulated states were the drug is legal.
The company is especially focused on Nevada due to the fact that the state limits the number of cannabis licenses available for each county based on population. The cap has led to marijuana licenses soaring in value.
Green Thumb already owns two dispensaries in Nevada, Rise Spanish Springs near Reno and Rise Carson City. The acquisition of Essence brings the company to the coveted Las Vegas market.
Essence's dispensaries are all located in the Las Vegas area. Essence claims to have the only marijuana shop on the Las Vegas Strip, though its location on Las Vegas Boulevard just north of Sahara isn't technically included in the Strip's parameters. Zoning ordinances prevent marijuana businesses from being located on the actual Strip.
Gaming and Marijuana
Las Vegas tourists can purchase recreational marijuana, but unless they have access to a private residence, they have no legal place to consume the drug. That could change after governor-elect Steve Sisolak (D) takes office in January.
One of the Clark County commissioner's campaign talking points was a need for clearer marijuana regulations. The next governor of Nevada also supports the authorization of cannabis consumption lounges.
These are issues we need to step up and address," Sisolak said last month. "The toughest problem being in this business is the uncertainty of it."
The Nevada Resort Association, which includes nearly every casino operator in Las Vegas, has a different opinion. With marijuana still a federally banned Schedule 1 narcotic, casinos must avoid cannabis to protect their gaming licenses.
"Recreational marijuana has only been legal in Nevada since July 1, 2017," NRA President Virginia Valentine said recently. "Consequently, communities have little or no experience with the impacts of lounges on the communities or surrounding businesses."
Similar Guides On This Topic
Latest Casino Stocks:
Retrieving stocks data...
Retrieving stocks data...
Retrieving stocks data...
Retrieving stocks data...
Retrieving stocks data...