Food Glorious Food! Atlantic City Casinos Go A Bit Nutty in April
Posted on: April 2, 2013, 06:17h.
Last updated on: April 8, 2013, 11:55h.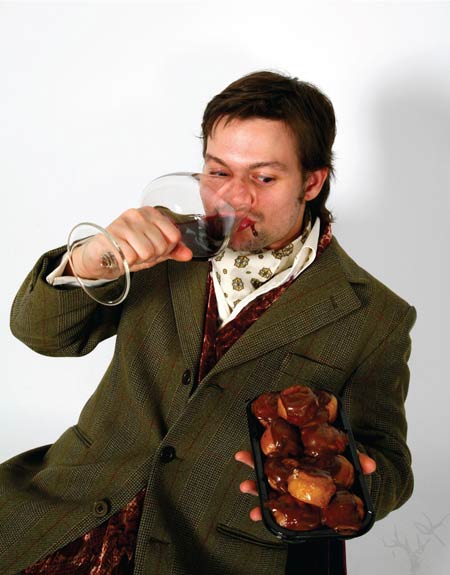 Casinos are always looking for new ways to differentiate themselves and excite their customer base, and next to free gambling money and oodles of booze, food is always a good lure.  Free meals are a time-honored way for casinos to say, "Come on in and set awhile." But now a whole bevy of Atlantic City casinos, all under the Caesars Entertainment umbrella, are offering up some crazy menus in April, and they're not exactly what you might expect. Yes, there are some upscale offerings in there, but there are also just as many trailer park comfort food specials. Apparently, all those shows on TLC about the lower end of the socio-economic strata are having a trickle down effect on American culture in general (or at least Caesars is betting it is.)
You Left Home for This?
Maybe they can't get enough French-trained chefs on staff, and decided to turn a negative into a mediocre meal. Whatever the reasoning, one day in April is set as "Peanut Butter and Jelly Day." Never mind that you just sent your kids off to first grade with that in their lunch basket and would rather eat poker chips off the floor than endure the smell of pb & j for one more second; that's what the house special is! And not just a plain ol' pb & j, heck no; it's a "Double Wide Deep Fried Peanut Butter and Jelly Sandwich." Suddenly we see the logic here, cause this special is listed on the menu for $12. That's twelve American dollars for a .50 meal. Sweet! Marketing at Caesars should be getting a big ol' Xmas bonus this year!
But Wait, There's More!
We know you're already salivating at the thought of this ersatz-Elvis extravaganza, but allow us to excite you even more. Naturally, National Pecan Day will be honored with a bevy of pecan dishes, everything from pies, sandies, sticky buns and waffles to arugula salad, crusted salmon, and ice cream a la mode. Did someone from the pecan lobby butter up a Caesars exec?
How about National Pretzel Day with a Pretzel Burger finished off with Pretzel Caramel Chocolate Chip Cheesecake? No?
The good news is, if you can hold on through Earth Day and Arbor Week, (events we know casinos everywhere cherish), you're back to a three-course menu with a big bottle of wine included. Hey: grapes grow in the earth, and trees are used to age liquor. The connections are so obvious!
We need some Alka-Seltzer.
Similar Guides On This Topic