Power to the People: Florida Voters to Decide Whether They Want to Rule State's Gambling Future
Posted on: January 18, 2018, 01:00h.
Last updated on: January 18, 2018, 11:06h.
In November, Florida voters will be asked through a constitutional ballot referendum if they want the power to dictate the future of gambling in the Sunshine State.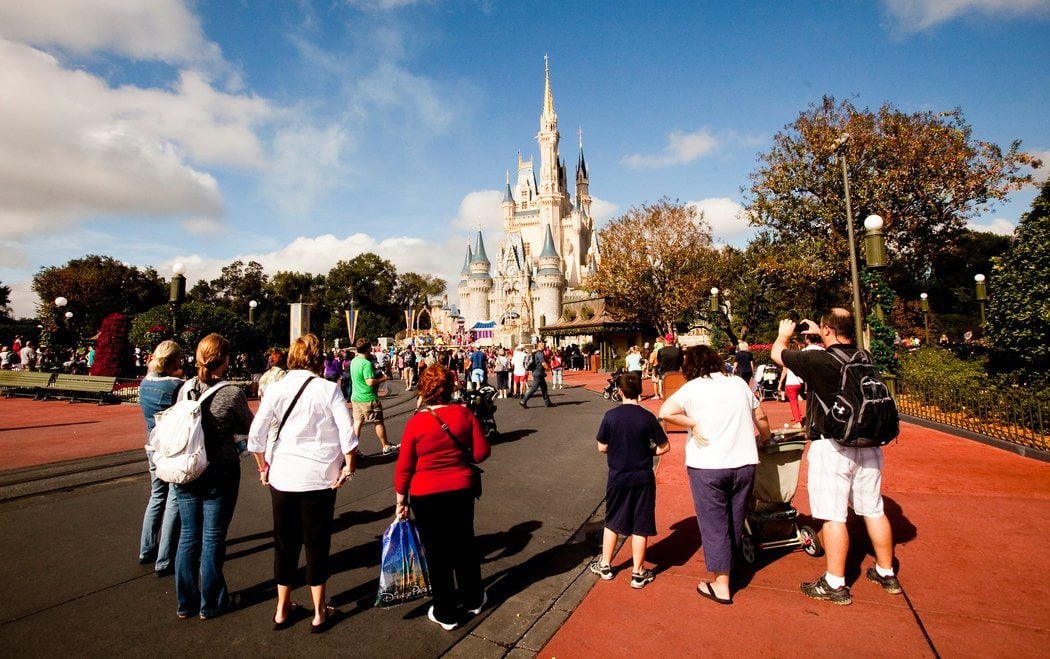 The Voter Control of Gambling initiative, a campaign being almost exclusively funded by Disney and the Seminole Tribe of Florida, has successfully acquired the necessary 766,200 valid signatures to place the referendum on the ballot.
Voters will be asked if they want the "exclusive right to decide whether to authorize casino gambling" in the state. For the proposal to pass, at least 60 percent of voters will need to endorse the question.
State lawmakers have been wrestling with the powerful Seminole tribe, as well as the many parimutuel dog, horse, and jai alai parimutuel facilities, over gambling expansion.
The Legislature has mulled various forms of new gaming, from commercial casinos in South Florida to authorizing slot machines in counties where local governments have passed such referendums to allow the devices.
If the ballot measure passes, any and all future legislation to expand such gambling would require voter approval.
Resident Support
The Voter Control of Gambling effort has been funded by a lobbying group called Voters in Charge. Of the political committee's nearly $6.45 million in cash donations and in-kind contributions, Disney and the Seminoles are responsible for $5.65 million.
"Given the stakes involved and the money that the gambling industry puts into campaigns and lobbying, the people of Florida should have the final say on whether or not to legalize casino-style gambling," Voters in Charge Chairman John Sowinski said.
Disney wants gambling to remain in its status-quo. The company believes a casino near Orlando could threaten the family friendly marketability of its Walt Disney World empire.
The Seminoles support giving gambling power to citizens in hopes they'll reject any form of expansion, and the tribe's seven full-fledged casinos will retain their monopoly in the state.
Disney and the Seminoles have plenty of reason to believe that Florida voters would be better allies in determining future gambling decisions than lawmakers.
A 2017 poll conducted by Mason-Dixon Polling & Research, an independent surveying firm with offices in Washington, DC, and Jacksonville, Florida, found that just eight percent of Florida voters say they support expanded gambling.
Opposition Expected
There's currently no formal opposition to the Voters Control of Gambling question. That will almost certainly soon change.
The third most populated state, commercial casino operators have long wanted to tap into the Sunshine State.
Malaysia-based Genting Group, the parent company to the Resorts World casino brand, spent $236 million in 2011 for 14 acres of land in Miami's Omni District. The conglomerate envisions a $3.3 billion integrated casino resort there, but has been repeatedly blocked from doing so.
Florida lobbyist Nick Iarossi, who works on behalf of several casino companies, told the Palm Beach Post this week that should the constitutional amendment pass, new gaming options will be nearly "impossible."
Opposition is also expected to come from owners of parimutuel venues, who argue being granted additional gaming options are vital to their economic future.