Florida Supreme Court Approves Voters' Gambling Constitutional Amendment
Posted on: April 21, 2017, 10:50h.
Last updated on: April 21, 2017, 12:08h.
Gambling in Florida is now in the hands of the voters, as the State Supreme Court has said a constitutional amendment on the issue may move forward. The justices voted 4-2 that the amendment's wording was not misleading and sticks to one subject.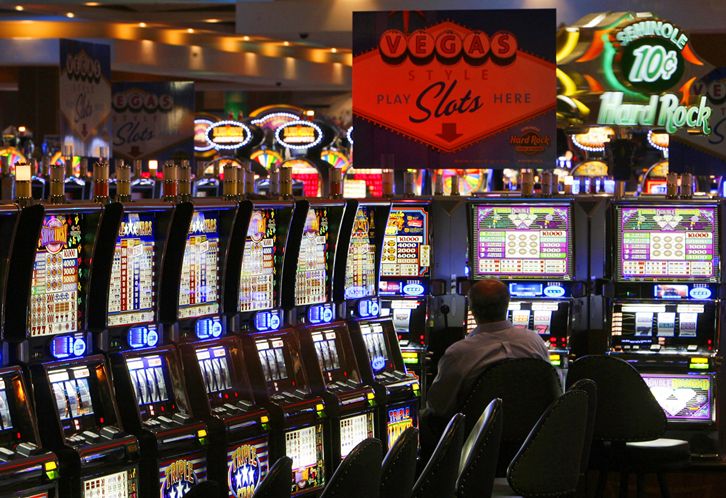 Because of the court's decision, the legislature decided to suspend debate on two bills regarding gambling and study the issue further.
Getting an amendment on the 2018 ballot will take more than 700,000 signatures, or roughly five percent of the Sunshine State's population of more than 20 million. Organizers submitted 74,626 signatures as of Thursday, according to the state Division of Elections.
Dueling Bills
Both the House and Senate had bills that were winding their way through the legislature, but were vastly different from one another. The biggest hurdle was how to deal with the Seminole Tribe, which runs two Hard Rock Casinos near Hollywood and Tampa, as well as four other casinos in Florida.
The House's version, HB 7037, would authorize Governor Rick Scott (R) to renew the existing agreement with the tribe, would allow the Seminoles to keep their slot machines and blackjack tables for 20 years, but it would not allow them to add additional games.
The Senate's SB 8 would allow slot machines at dog and horse tracks in eight counties outside of South Florida, where local voters have approved referendums. It would also allow the Seminole Tribe to offer craps and roulette at its casinos and it would allow South Florida tracks to add blackjack. Additionally, it would create a pathway for another casino in Broward and Miami-Dade counties.
Leaders of the Native American nation are not happy with either bill. They contend that they would be paying more money in revenue sharing and would not be getting any added value.
Gambling Future Cloudy
With both legislative bills stalled, and the possibility of voters deciding on whether new casinos can be opened in the state, it is unclear if the constitutional amendment will get enough signatures to make next year's election.
One organization has mobilized to make sure that gambling is confined to where it currently operates. The group, called No Casinos, was originated by then-Governor Reuben Askew, who was a staunch opponent. The group helped defeat measures in 1978, 1986, and 1994.
State Senator Bill Galvano (R-Bradenton) has tackled the matter and said it must be dealt with sooner, rather than later.
"Everybody realizes that inaction is not working," Galvano said. "We have this ambiguous unpredictable state of flux out there."
Similar Guides On This Topic