Florida, Seminole Tribe Close to Gambling Pact
Posted on: April 30, 2014, 05:30h.
Last updated on: April 28, 2014, 08:01h.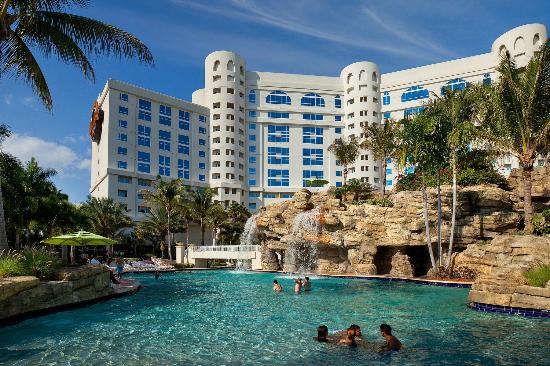 The compact between the Seminole Tribe of Florida and the state's government has helped both sides make a lot of money in the gambling business. With part of that agreement set to expire in 2015, Florida has been debating the future of gambling in the state, but the uncertainty over the Seminole agreement has made it difficult to make progress.
Now, that part of the puzzle that is Florida's gaming industry may be coming close to a resolution. Reports are circulating that Governor Rick Scott and Seminole leaders are close to reaching a new deal to extend the compact.
Details Have Yet to Emerge
That said, there are no real details of what the agreement could entail just yet. Leaders in the Florida legislature have reported that they've been told by Lt. Governor Carlos Lopez-Cantera that a deal might well be imminent, however.
"We basically said, 'When you have a deal, let us know what it is,'" said Florida House Speaker Will Weatherford (R-38th District). "We'd love to look at it and we'll tell you what we think."
A spokesperson for Senate President Don Gaetz (R-1st District) offered a similar reaction, saying only that Gaetz "would be interested in learning more if negotiations are finalized."
At the moment, though, both sides are avoiding playing their cards too early. Neither the Seminole Tribe nor the Scott administration has made a comment on the deal, with a Scott spokesperson only stating that no deal has actually been reached yet.
But that doesn't mean there isn't a buzz about what could be coming soon. According to the Associated Press, an anonymous source close to the negotiations has said that Scott could convene a special session in May to consider a new compact.
Compact First Signed in 2010
The current deal, signed in 2010, allows the Seminoles exclusive rights to offer blackjack and some other table games at their casinos. In exchange, the state was guaranteed to collect at least $1 billion over the first five years of the compact, and then an additional 10 percent of all net revenues on the tribe's exclusive games over the next 15 years. However, the compact only authorized blackjack and baccarat for five years, making new negotiations likely.
Word of the new deal comes after Florida legislators have been debating new gambling bills in recent months. The comprehensive legislation being considered would not only have clarified laws and helped better regulate racing and other parimutuel gambling, but could also have potentially brought commercial casino resorts to South Florida. Ultimately, legislators including Weatherford asked Scott to finish negotiations with the Seminoles before they would make any drastic changes to the state's gaming industry.
But while that suggests that some legislators want to see a new compact ratified, it is no guarantee that they will sign off on anything that is sent to them.
"I don't see the Florida House being leveraged into anything," Weatherford said.
Democratic votes may be critical too – some in the Republican majority being against almost any gambling bill – and those aren't guaranteed either.
"Quite frankly, we don't have any motivation just to ratify what the governor does," said House Democratic Leader Perry Thurston.
Similar Guides On This Topic