Florida Kennel Owner Bites Back with Lawsuit Against Greyhound Racing Ban
Posted on: August 8, 2019, 06:01h.
Last updated on: August 9, 2019, 08:26h.
A Florida kennel owner is suing the state for damages after voters approved a motion, known as Amendment 13, to ban greyhound raciing in a public referendum last November.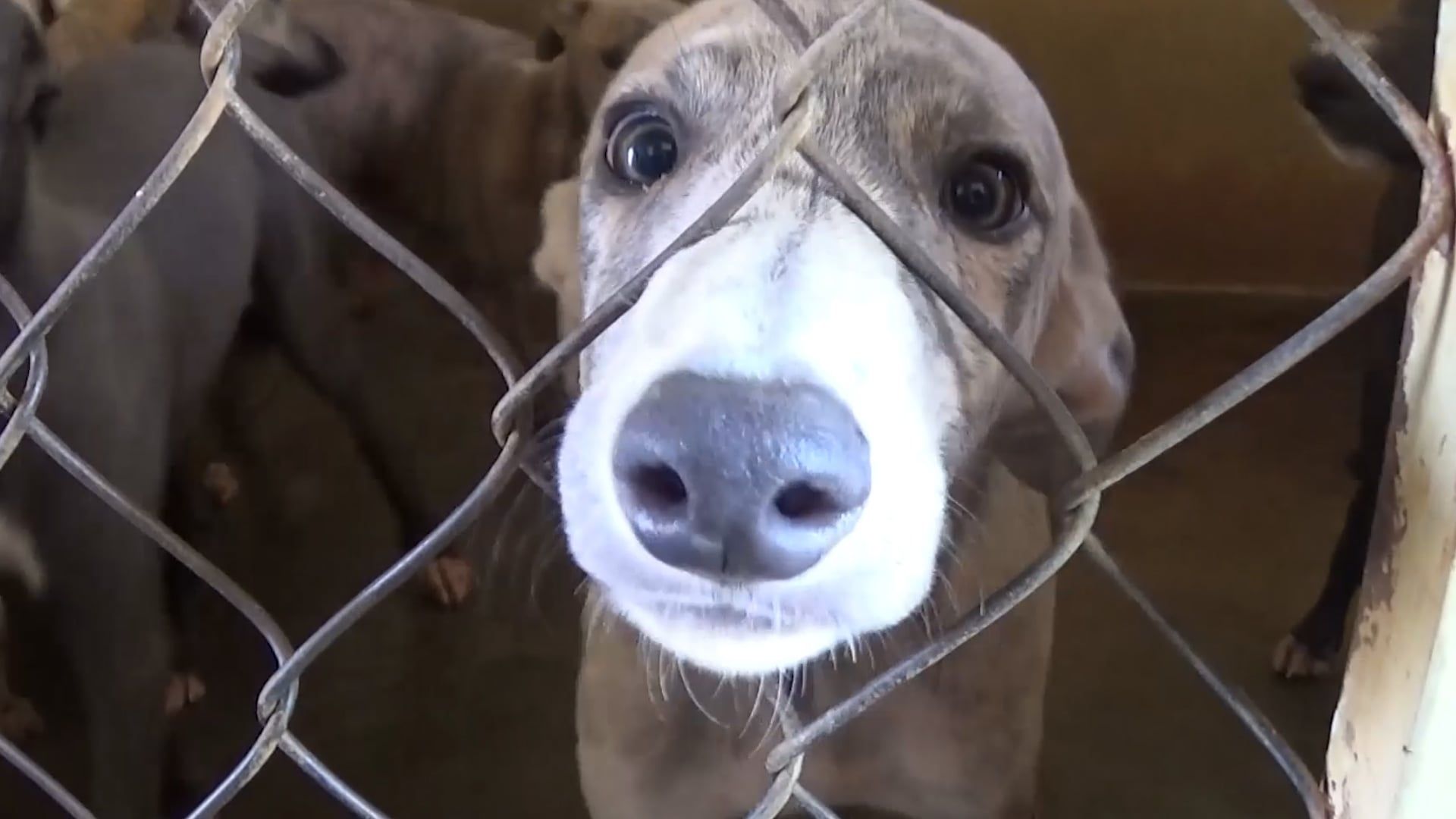 Christopher D'Arcy, who owns the D'Arcy Kennel LLC in St. Petersburg, has hit the state with a lawsuit that alleges unconstitutional taking of property.
He is asking the Leon County circuit court for compensation for the loss of value of his property, which includes actual greyhounds that could fetch up to $50,000 apiece prior to the ban.
"The state of Florida, through Amendment 13, imposed such a severe burden on the private property rights … that it amounts to a per se taking that completely deprives plaintiffs of all economically beneficial use of the property," argues the lawsuit.
"The adoption of Amendment 13 is the functional equivalent to a physical taking in which the state of Florida has ousted the plaintiffs from their domain and from any benefit from their property."
Many Tracks Supported Ban
Florida is the center of dog racing in America and currently home to 11 of its 17 greyhound racing tracks. But in November, 69 percent of voting Floridians opted to have racing phased out completely by December 31, 2020.
Florida will become the 41st state to prohibit a sport that is vilified by critics for its cruelty. Only five other states — Alabama, Arkansas, Iowa, Texas, and West Virginia — currently have active tracks.
While greyhound racing will become completely extinct in Florida in 16 months' time, tracks have been permitted to stop offering racing since the beginning of this year, and D'Arcy is already beginning to feel the pinch.
Ironically, many of the tracks themselves supported Amendment 13. Due to a quirk in Florida's gambling laws, tracks were mandated to offer a certain quota of racing each year under the terms of their gaming licenses, even though it was unprofitable for many.
Enthusiasm for the sport has been on the wane for decades among public and operators alike.
But failing to hit the quota would impact the track's right to offer more lucrative gambling games, like poker and player-designated versions of casino games, such as three-card poker and Ultimate Texas Hold'em.
The state's parimutuel venues had for years been calling for a change in regulations that would allow them to scrap racing altogether, a process known as "decoupling."
Compensation System
D'Arcy's suit is backed by the Florida Greyhound Association (FGA), which last year briefly succeeded in having Amendment 13 struck from the ballot on the grounds that its language could inadvertently have had the effect of banning anything from horse racing to cattle slaughter.
A lower court judge struck Amendment 13 off the ballot, but it was reinstated by the State Supreme Court a month later.
D'Arcy and the FGA are not seeking to overturn the amendment, but they do want to establish some system of compensation for businesses that will be destroyed by the ban.
"Our goal would be to sit down with the state and work out some kind of system that would fairly compensate these people," said Paul Hawkes, a former appeals court judge who is representing D'Arcy.
"They were lawfully engaged in a business that Florida used to depend on critically to fund their budget," he added.
————————
Update Aug. 9: GREY2K USA Statement in response to story:
GREY2K, a group that campaigns for stronger greyhound protection laws worldwide, told Casino.org the case was "without merit" on Friday. The following is a statement from GREY2K USA executive director Carey Theil:
"Broad and Cassel, the law firm that won compensation for a pig farmer under the Bert Harris Act, analyzed the language of Amendment 13 and found that no compensation could be due. No property is taken under Amendment 13, and this humane law simply phases out an industry that is cruel and inhumane. Unlike the pig farmer who could no longer use his gestation crates at all, the track land and the dogs themselves retain value.
"A nearly identical lawsuit was rejected by the courts a decade ago, after voters outlawed greyhound racing in Massachusetts. In its ruling the Essex County Superior Court found that a kennel 'could have no reasonable investment-backed expectations in its greyhound kennel business' because 'it operates in the highly-regulated gaming industry.'
"Amendment 13 was approved by an overwhelming vote of 69 percent to 31 percent. Four dog tracks have already ended live racing, and seven more will end racing over the next year. Rather than file frivolous lawsuits, the industry would be better served working to ensure there is a successful transition for every track worker and every greyhound."
Latest Casino Stocks:
Retrieving stocks data...
Retrieving stocks data...
Retrieving stocks data...
Retrieving stocks data...
Retrieving stocks data...