Florida Gambling Study Gives Vague Answers
Posted on: October 14, 2013, 05:30h.
Last updated on: October 22, 2013, 11:49h.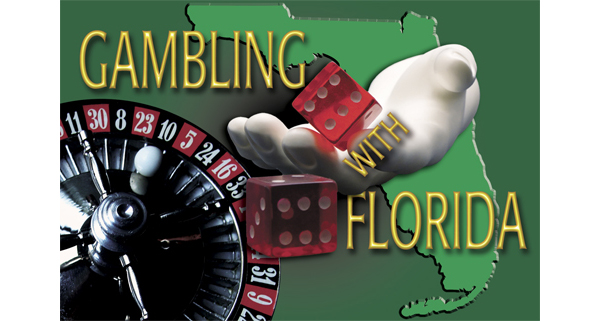 Florida is already one of the more active states when it comes to gambling. There are casinos, racetracks, and jai alai frontons, and many of these venues appear likely to see slot machines coming to them in the near future. And that's okay, according to a new report that says such an expansion would have only a "minimal" impact on the state from both an economic and social perspective.
Impact of Gambling Examined
That was the biggest finding from a report by the Spectrum Gaming Group, a New Jersey-based research firm that performed the study on behalf of the Florida Legislature. The report cost $400,000 to complete, and was taken in order to weigh the potential impact and costs of expanded gambling in the Sunshine State.
According to the report, those impacts would be small.
"The expansion of casino gambling, whether on a small scale or very large scale, would have, at best, a moderately positive impact on the state economy," the report stated.
That conclusion isn't likely to excite or infuriate anyone. But more interesting, perhaps, was information gleaned about Florida's current gambling market.
According to the report, the average Floridian gambler spends about $866 per year on gambling. This is about 16% less than the national average. Still, Florida residents account for about 93% of the $2.4 billion taken in each year by existing Florida casinos, and about one-third of Florida adults who live within an hour of a casino gamble at their local casino at least once a year.
Slots and Casino Expansion Considered
The report was designed to provide Florida lawmakers with some basic information that could help them make a decision about potentially expanding gambling in the state. At question is a plan to expand slot machines to horse tracks, dog tracks and jai alai frontons, as well as whether Florida should welcome resort casino developers to the state; Donald Trump and others have expressed interest in doing so already.
According to the Spectrum report, the move would earn some extra revenue for the state. Many Floridians view gambling as a form of entertainment, and would simply shift other entertainment dollars into gambling – and since gambling is taxed at a much higher rate than other entertainment options, that means more money for the state. A survey by the University of Florida also found that more tourists would be attracted than turned away by expanded gambling options.
Some of the results of this report were criticized by legislators. It was pointed out that the numbers are different than those in a report done by Spectrum back in 2011 on behalf of Genting's Resorts World Miami. That report stated that the casino could draw 20% of its customers from outside Florida – which was a big selling point for the casino.
Meanwhile, Senate Democrats said that the report was basically a waste of money, since it gave no definitive answers that would influence opinions.
"It just confirms whatever your already held opinion was," said State Senator Jeff Clemens. "It's not going to change anybody's mind."
Senate Democrats also questioned whether a planned four-city tour to get local community input on expanded gambling was broad-based enough to really gauge citizens' concerns. That tour will be going to Coconut Creek, Lakeland, Pensacola and Jacksonville, but won't be making any stops in Miami-Dade county – where Genting has already purchased property to build a casino in downtown Miami.
"People are really bent out of shape that it's coming to their community," said State Senator Gwen Margolis. He added that residents shouldn't need to "drive one to two hours to some place in West Broward" in order to speak up about their concerns.
Similar Guides On This Topic
Most Read