Florida Bill to Ban Internet Cafes Inadvertently Bans All Computers
Posted on: July 12, 2013, 05:30h.
Last updated on: July 11, 2013, 08:03h.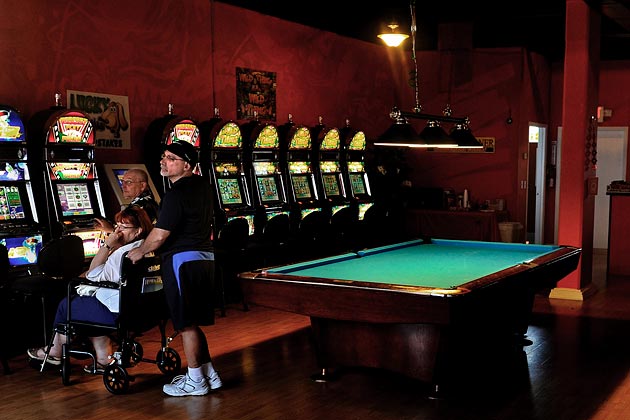 Like many other states, Florida has been struggling with the emergence of "Internet cafes" that were really fronts for gambling. These sweepstakes parlors have been able to skirt local gambling laws by giving patrons a service for their money – say, time on the Internet on one of their computers – while the real draw was the chance to play a sweepstakes game on that computer, potentially allowing players to win a cash prize.
So, as several other legislatures have done across the United States, Florida passed a law to ban these facilities. Only they apparently didn't do the best job of writing their bill.
Poor Wording
According to a former Internet café owner, the Florida bill is written so badly that it technically bans computers, smartphones, and virtually any other device that can be connected to the Internet. According to owner Consuelo Zapata, the discovery was made by her legal team, and she is now suing the state.
The problem comes in the broad wording used in the hastily written legislation. The ban on Internet sweepstakes case redefines illegal slot machines in an attempt to ensure the laws cover such venues. However, the new definition states that illegal slot machines include any "system or network of devices" that may be used in games of chance.
That's problematic, as any computer or smartphone that could connect to the Internet has the potential to be used in games of chance, particularly with the availability of online casinos. According to Zapata's lawyers, that means that the bill covers all of these devices.
"The possibilities of going on the Internet and using your phone generally turns every single smartphone, computer, whatever, into an illegal slot machine," said attorney Justin Kaplan.
Anyone Could be "Breaking the Law"
Kaplan went on to give several examples that would technically fit under the new regulations, including the fact that any computer could be used to play in an otherwise legal NCAA Basketball Tournament pool, or to enter codes related to contests by Budweiser and other major companies.
While the possibility that the ban was overly broad has gained the most attention in the media, Kaplan is quick to point out that they also believe the law is unconstitutional, because it presumes Internet cafes that offer sweepstakes promotions are being used for gambling rather than Internet access.
"It's saying you are presumed to be guilty, now prove to us this really wasn't a slot machine," he said.
Over 1,000 Internet cafes in Florida have been shut down or closed by their owners since the new law was passed earlier this year.