First-Ever Jamaica Casino Plans Revealed by Developer
Posted on: March 19, 2014, 05:30h.
Last updated on: March 18, 2014, 07:34h.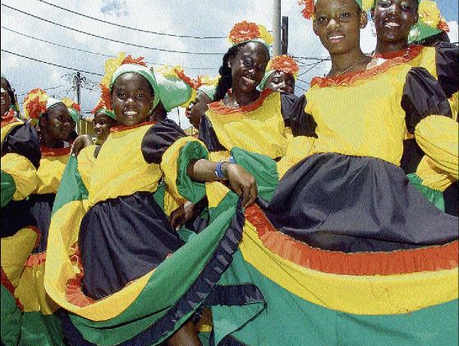 Jamaica's first-ever licensed casino is set to get the go-ahead as early as this summer, with construction beginning as soon as the development order is granted, says the brains behind the multimillion dollar development.
Robert Trotta told an audience of businessmen, investors, gaming experts and politicians – which included former Jamaican Prime Minister P.J. Patterson – that his company, Celebration Jamaica, would take three years to build the Vegas-style, but "Caribbean world music-themed," resort in the island's tourism capital of Montego Bay.
Casino Bill Paved the Way
The Jamaican Casino Bill was signed into law in 2010, paving the way for potential operators to create casino resorts in Montego Bay and the northern parish of Trelawny, in the hope of boosting the Jamaican economy, which was hit hard by the global economic downturn of the preceding years.
"We anticipate the final vetting process for the granting of a development order…[it] could be as early as this summer," said an upbeat Trotta. "We have secured three locations for its proposed integrated resort master development and are ready to begin construction at any of these locations."
Trotta proceeded to lay out his vision for The Celebration Jamaica Hotel and Resort – a "365-day entertainment attraction" that would appeal to locals as well as tourists. The initial phase of development will create 1,000 hotel rooms, with a later planned expansion to 2,000.
The hotel will include a spectacular lobby overlooking the Caribbean Sea, while the casino itself will boast a 75,000-square-foot full-service gaming floor, complete with sportsbook, table gaming and slot machines. The larger entertainment complex will include restaurants, bars, a health club, a spa, a kid's club, and a shopping center. There will be secluded beaches, an artisan village, a Caribbean world music entertainment complex, and possibly a marina and water complex.
Economic Boon
The first phase of development will cost about US$450 million, which Trotta estimates would provide more than 2,000 jobs for local people and contribute "millions of dollars" in tax revenue for the Jamaican economy. The company plans to secure a temporary casino license during the construction phase to train prospective employees.
Mayor of Montego Bay Councillor Glendon Harris welcomed the news, telling assembled investors: "I am committing my support in any way possible, and will ensure your dealings with the Council [are] seamless."
Celebration Jamaica said that its advisory board is currently appraising proposals from "a full set of international, highly reputable casino operators" and is considering its options, adding that financing would be provided by a "non-Jamaican financial institution," the identity of which, for now, is being kept under wraps.
"At the moment we must keep the identity of our partners confidential, but are pleased with their bids which will enable us to move forward swiftly," said Trotta.
Montego Bay is the second-largest city in Jamaica, and fourth by population. With beautiful beaches and picturesque low mountains, duty-free shopping and a cruise-line terminal, the economy relies heavily on tourism. Once completed, it's estimated Jamaica's first-ever casino resort would employ 4,000 full-time workers and create 16,000 ancillary jobs.
Similar Guides On This Topic