FIFA Scandal Continues As Interpol Tracks Six Suspects
Posted on: June 3, 2015, 12:34h.
Last updated on: June 3, 2015, 12:41h.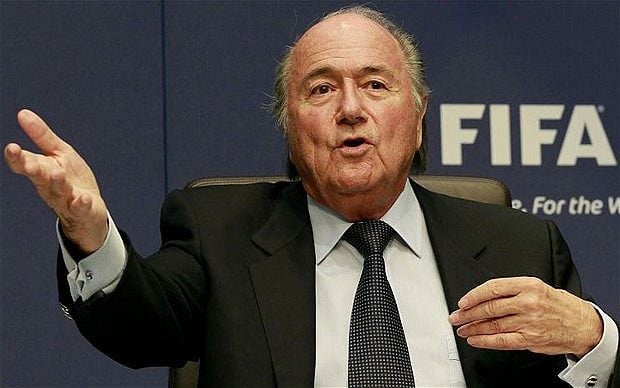 Interpol, the international police body, has put six of the suspects in the FIFA corruption scandal on their "red notice" list, a designation that will make it virtually impossible for those individuals to travel.
While the designation is not the equivalent of an arrest warrant for the suspects, it advises them that they are subject to the possibility of arrest anywhere they might travel.
Of the six suspects, two are former FIFA officials, while four were sports media executives.
Jack Warner, who formerly held the positions of FIFA vice president and CONCACAF president, had already been arrested in his home nation of Trinidad and Tobago, but had since been released before the red notice was issued.
Similarly, former FIFA executive committee member Nicolas Leoz of Paraguay was already under house arrest at the time of his red notice being announced.
The four executives receiving red notices included Argentinians Alejandro Burzaco, Hugo Jinkis, and Mariano Jinkis, as well as Brazilian broadcast executive Jose Margulies.
The Argentinians are charged with paying over $100 million in bribes in order to secure media rights to various soccer tournaments.
Blatter Applauded at FIFA Headquarters
The FIFA scandal reached the highest office in the organization (and perhaps the most powerful person in sports) on Tuesday, when president Sepp Blatter made the announcement that he would resign from his post sometime in the next year, as soon as a replacement could be elected.
Blatter's announcement came just days after he had been re-elected to the office for the fifth time.
Upon returning to FIFA's Zurich headquarters on Wednesday, Blatter was given a ten-minute standing ovation by staff members.
According to reports, he gave the 400 staff members in attendance a similar message to the one he told the soccer world on Tuesday: that FIFA needed to undergo reforms, particularly in the executive committee. 
According to Reuters, a source close to FIFA said that it was ultimately Blatter's own advisors that convinced him to step down from the presidency following the ongoing criminal probe into FIFA by American and Swiss law enforcement agencies.
While Blatter himself had yet to be implicated in any of these probes, it was still embarrassing for the association's leader, who saw even his chief lieutenant facing accusations of corruption and bribery.
Numerous Candidates Could Vie for FIFA Presidency
In the day since Blatter's announcement, much of the speculation by media members and football fans has been about who his successor will be. There are several viable candidates, though a few stand out as having the best odds of taking his place.
UEFA president Michel Platini appears to be the favorite, both among pundits and the bookmakers at William Hill, who list him at 6-5 odds. UEFA was a hotbed of criticism for Blatter, and Platini had previously asked Blatter not to run for reelection.
Another popular choice will be Prince Ali bin al-Hussein of Jordan, who was the only person to run against Blatter in the most recent election.
He's listed at 7-4 odds, and the Jordanian Football Association says that it is looking into FIFA's own rules to see if Prince Ali should be granted the position based on his second-place finish in Friday's election.
But there are likely to be many candidates throw about in the days and weeks to come, particularly without the specter of an unbeatable Sepp Blatter to scare prominent members of the soccer community from running.
For instance, Venezuelan president Nicolas Maduro suggested that Argentine legend Diego Maradona should be the next FIFA president, noting that Maradona had long been trying to root out corruption in FIFA even when few others seemed to care.