Feds Seize $10.1M in 'Illegal Gambling' Money from Pojoaque Pueblo Tribe of New Mexico
Posted on: March 27, 2018, 06:00h.
Last updated on: March 28, 2018, 12:18h.
The US Department of Justice on Friday filed forfeiture proceedings in a federal court to seize $10.1 million from a bank account linked to the Pojoaque Pueblo tribal gaming operator in New Mexico.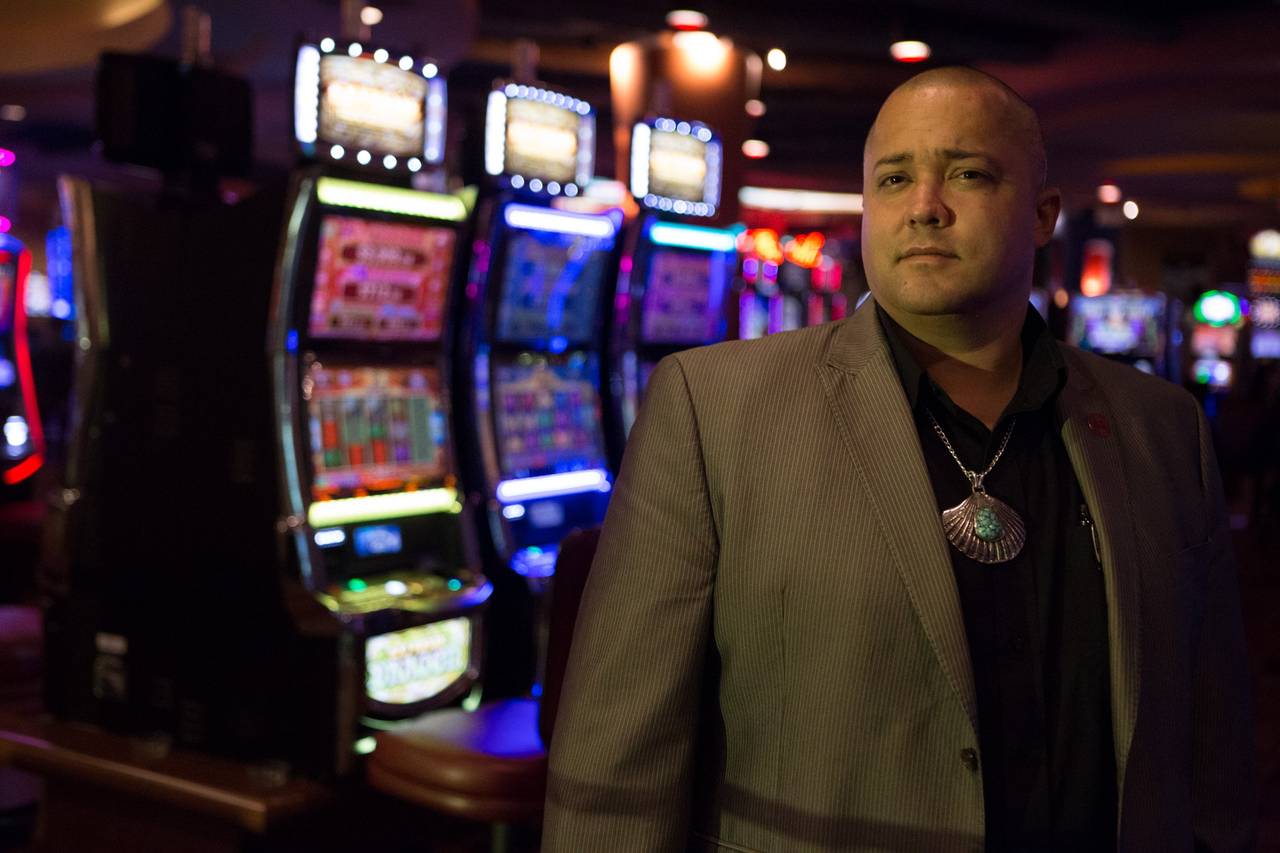 The DOJ said it deemed the money to be the proceeds of illegal gambling.
It's the latest twist in the longstanding fight between the tribe and the State of New Mexico, which kicked off in 2014 when the tribe refused to sign a new compact. Its original gambling agreement, signed in 2005, gave the state an 8 percent share of gross gambling revenue and was due to expire in 2015.
Negotiations over a new revenue sharing agreement broke down when the tribe accused the state government of unreasonably hiking up its cut, to 9 percent.
New Mexico's other tribal operators reluctantly agreed to these terms, but the Pojoaque Pueblos dug in their heels. The tribe argued for the right to negotiate a new compact with the federal Bureau of Indian Affairs, rather than the state.
Millions Placed in Trust
The tribe went to court to plead its case, while continuing to run its gambling interests, which comprise Buffalo Thunder Resort & Casino, Cities of Gold Casino and slots machines deployed at gas stations.
Both the state and the US Attorney's Office warned the tribe that, minus a compact, it was operating an illegal gambling operation.
But the Attorney's Office granted its request to keep its casinos open while the lawsuit was pending "to protect the interests of all residents in the Pojoaque Valley," provided it kept the payments it would have been liable to pay to the state in an escrow account for the duration of the proceedings.
Pojoaque Pueblo Loses Case but Hangs onto Money
The tribe's lawsuit was tossed in 2017, and, facing pressure from regulators, it signed a compact shortly afterwards. But it refused to give up the money in the account, claiming, since no compact had existed at the time the revenues had been generated, no payments were necessary.
The Pojoaque Pueblo believe the funds in the account should be used for economic development.
But the state claimed that the funds in the account were the proceeds of illegal gambling, and on Monday the DOJ settled the argument, emphatically.
"I am disappointed that the Department of Justice has chosen to pursue this course of action," said Pojoaque Pueblo Governor Joseph M. Talachy in an official statement. "
The money in this account by law should help provide food, shelter, education and other basic necessities for the Pueblo's people, including funds to fight the overwhelming opioid epidemic that is devastating the Pueblo."
Similar Guides On This Topic
Latest Casino Stocks:
Retrieving stocks data...
Retrieving stocks data...
Retrieving stocks data...
Retrieving stocks data...
Retrieving stocks data...