Federal Theft Trial Begins for Former Pequot Tribe Chairman
Posted on: July 25, 2013, 05:31h.
Last updated on: July 24, 2013, 04:31h.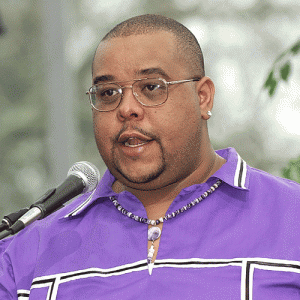 Michael Thomas, a disgraced former Mashantucket Pequot Tribal Nation chairman, is now facing federal theft charges involving inappropriate use of a tribe-issued credit card during hus tenure from 2003 to 2009.  Thomas, who chaired the Indian tribe that owns Connecticut's Foxwoods Casino, is charged with using the business card to personally rack up $80,000 in limousine service costs to get his mother to and from her medical appointments, according to the prosecutor's opening statements at his trial.
Expensive, Extensive Limo Rides
$80,000? That must've been close to 200 round trips, by our conservative estimation. Thomas' defense is that he was having financial hardships when he decided Mom could only see the doc arriving via limo. The actual charges took place for two years – between 2007 and 2009 – just as the tribe began grappling with tighter available funds after being hit by both the recession and more neighboring states' land casino competition.
Thomas' unrelated defense attorney, Paul Thomas, says it's up to the jury to determine if those expenses were really not allowed.
"Was it impermissible to charge travel on behalf of his sick, dying mother to get treatment?" said defense attorney Thomas. Nice touch, there.  The lawyer added that tribal leaders often buy gifts for high rollers with these cards, though what that has to do with his mother, we're not entirely sure. Regardless, it appears that Michael Thomas never submitted required expense reports detailing his sick mother's limo service. Also not helping the former chairman's case was testimony from Barbara Poirier, the tribe's director of health services, who noted that the tribe makes transportation services available for members who need to get to and from medical appointments.
Dirty Laundry…or Lingerie
Also – apparently not for Mom – there were some Victoria's Secret credit charges made to the tribal account. Probably for a rain dance ceremony or something, we're guessing.  Prosecutors brought to light  tax returns showing Thomas' income of $863,000 in 2008 had fallen to $354,000 by 2009, so naturally anyone could relate to his suffering.
Defendant Thomas has pleaded not guilty to one count of theft from an Indian tribal organization, and to two counts of theft concerning an Indian tribal government receiving federal funds. His brother Steven Thomas – who is being tried separately – was also indicted early this year. Steven Thomas, who acted as the Piquot's tribal treasurer, has been charged with theft of more than $700,000 between 2005 and 2008, while acting as  assistant director of the tribe's natural resources department.
The family that steals together, appeals together? That's a lot of wampum.