Fast Track Licensing for New Jersey Online Casino Operators
Posted on: November 13, 2013, 05:30h.
Last updated on: November 12, 2013, 07:13h.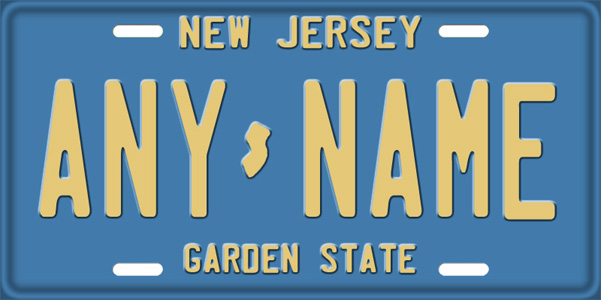 It's T-minus-two-weeks and counting for New Jersey's big online casino launch, and time to get the show on the road, as they say. With that in mind, more of the key online gaming operators have been granted their Internet licensing, without which nothing moves forward.
Subject to Further Approval
Noting that they are "transactional waivers" – meaning these companies could yet be subjected to more regulatory nosing around – New Jersey's gaming commissioners granted licensing to PartyPoker's parent company, Bwin.Party Digital Entertainment, the company formed in 2011 when Bwin – then a sports betting firm – merged with the major online poker site PartyPoker to form the new entity. The new Bwin is the world's largest publicly traded online gambling company.
Prior to 2006, when Congress introduced the Unlawful Internet Gambling Enforcement Act (UIGEA), PartyPoker was the #1 online cash game poker site in the United States, a position it held onto for years. The company complied with the strengthened online laws when they were initiated, but was nonetheless later penalized with a $105 million "fine" in a non-prosecutorial agreement with the U.S. Department of Justice, while admitting to violating pre-existing wire fraud statutes that had been on the books since 1961.
Along with Bwin, competitor 888 Holdings was also granted the conditional licensing. 888 will be working as the online presence for Caesars Entertainment Corp.'s Interactive division, along with Amaya Gaming, which was also given licensing. Also granted the licensing were Ultimate Poker (which is already online in Nevada) and Betfair; all these companies will now be able to participate in the state's Nov. 21 soft launch trial prior to the planned Nov. 26 official launch date for the public.
"Bad Actor" Kicked Off Stage
Not on the approval list, of course, was PokerStars, whose "bad actor' status precluded its inclusion; for now, anyway. This latest decision – although it could eventually be turned around – de facto keeps PokerStars out of the legal American market at this time; the company cannot be licensed for online poker in Nevada for at least the next five years.
Undeterred, Eric Hollreiser, a PokerStars spokesman, claimed his company's application "remains under review" and that "we remain committed to working with them to complete the process."
Meanwhile, the gambling industry's primary lobbying group, the American Gaming Association, touted the impending New Jersey online launch.
"We're excited to see the launch of Internet gaming in New Jersey," said American Gaming Association chief executive Geoff Freeman. "New Jersey will send a strong message to all states."
Hopefully, that message will be that legal online gambling is a big moneymaker for states' coffers; so far in Nevada, the legal and regulated online poker launch has been tepid, to say the least.
The AGA says on their website that millions of Americans now play on thousands of gambling sites that are headquartered offshore; in fact, the lobbying group claims it is as many as 1,700 offshore sites that accept bets from American players, and says that market constitutes a $4 to $6 billion payday. Freeman says this represents about 1/10th of the worldwide online gaming market of some $33 billion.
New Jersey will become the third U.S. state with online legal gaming; Nevada was first with poker only, and Delaware snuck quietly online on October 31 with a fuller array of casino game offerings. Both those states have relatively small resident populations – with Nevada at under 3 million and Delaware at under 1 million – so analysts are excited to see what New Jersey's 9 million in residents (plus possibly millions more in weekend visitors) will bring, revenue-wise, to the table.
Possible bills are also being considered in California, Pennsylvania and Massachusetts, though all those states have had major issues with infighting of gambling factions and slow and tedious regulatory problems for even land casinos at this point.
Similar Guides On This Topic