Fake VIP Room Hoax Henchmen Sentenced in Macau
Posted on: April 12, 2013, 05:30h.
Last updated on: April 11, 2013, 10:07h.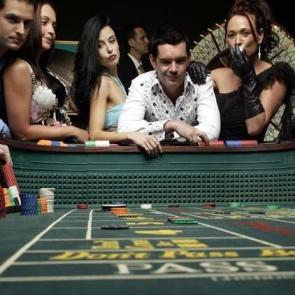 Sixteen individuals, arrested last year, have been sentenced by Macau's Court of First Instance for their involvement in running a twisted VIP room hoax in a Cotai luxury hotel room last year.
The Macau Post reported that the sixteen arrestees were actually operating as part of a larger criminal syndicate. It reported that the syndicate duped individuals, primarily high rollers from the mainland, into playing in one of their VIP rooms, which turned out to be simply luxury hotel presidential and corporate suites which were transformed into believable VIP rooms, completely fooling the punters who thought they were getting the full treatment on behalf of the hotel.
Drugs and Sedatives Found
Around $12.5 million worth of betting chips were seized during the arrest last year by the local authorities, along with numerous gambling and non-gambling paraphernalia, such as collapsible baccarat gaming tables, small amounts of drugs and sedatives, and other gaming equipment used in the illegal operation.
Two Year Operation Alleged
However, one of the most shocking revelations of the entire operation was the local enforcement's suggestion that the VIP scam had been going on for almost two years, duping a large number of unsuspecting punters into thinking they were being treated to extra special, VIP treatment. They also noted that the planning that went into the scam was of a very high caliber, as in addition to transforming the hotel rooms into fake VIP rooms and casinos, the group also used stooges to pose as dealers, security guards, public relations managers, and even other players. This really was a well-planned operation, albeit illegal and morally bankrupt.
But painting a seedier picture of the syndicate and its operations, there are allegations that drinks were spiked with drugs, and fake shuffling occurred to ensure the unsuspecting players just didn't stand a chance in the fake casino lounge.
But those who get greedy eventually get caught by the law, and it was only a matter of time until the syndicate got caught carrying out their scam. However, although they may have scammed many unsuspecting victims out of their hard-earned cash and made them forever wary of any special treatment, the perpetrators (one from Macau, and fifteen from mainland China) now face a sentence anywhere between 18 months to three years. And there won't be any VIP rooms where they're going, either.
Similar Guides On This Topic