"Fair Play" Technology Gaining Steam in Online Poker World
Posted on: March 6, 2013, 02:13h.
Last updated on: March 6, 2013, 02:27h.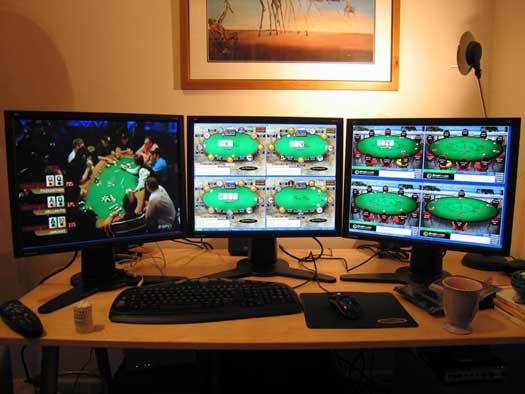 Poker players love to tout the skill aspect of poker, making it clear to all who will listen that there is very little luck involved in being a top player, validating what they do as a result. It could be that all that insistence that their poker playing is superior to most players on a fundamental level will come back to haunt them at some of the online poker rooms they currently call home.
Several poker sites are now introducing or are in the process of analyzing various "fair play" technology systems that would help separate players by skill level, much like one sees at other skill gaming sites. The Revolution Poker Network will be the first to introduce such a system, which will go into effect next week. Despite the rapidly approaching launch, few concrete details of the system have been revealed, other than it will categorise players based on certain criteria, and prevent some players from playing with others.
Party Poker has also announced that they're testing a system that would hide tables with higher skilled players at them from the virgin poker-playing eyes of inexperienced or poor players. Those tests are actively being conducted through the site as we speak (or rather as you read this), and analysis from various accounts that has shown that "winning" accounts now have access to less tables on Party Poker than newer or "losing" accounts.
While fair play technology should benefit the casual players, it can't be all that appealing to the serious poker playing masses, many of whom make their living by grinding on "fish". If the "sharks" and "fish" are all separated from each other now, there's certainly a risk that the sharks will simply head to new (and fishier) waters on another network to ply their trade.
While on the surface one would think that serious players are the ones that poker rooms should be catering to, there's actually far more incentive for them to appeal to the casual player. Keeping them happily playing away and adding to the rake is far more beneficial to websites than to have them quickly driven off by a "shark" to the point that they have no desire to play cash poker at all, and simply move on to something else, taking their money with them.
It will be interesting to see how this technology ends up being implemented at the various sites and what the reaction will be from all segments of the poker playing world. It seems that reaction aside, the technology is coming, and it won't be going away any time soon.
Similar Guides On This Topic