European Commission Nixes Across-the-Board Member Country Online Gambling Synchronicity, Mirroring States' Rights Issues
Posted on: February 14, 2016, 03:39h.
Last updated on: February 14, 2016, 04:09h.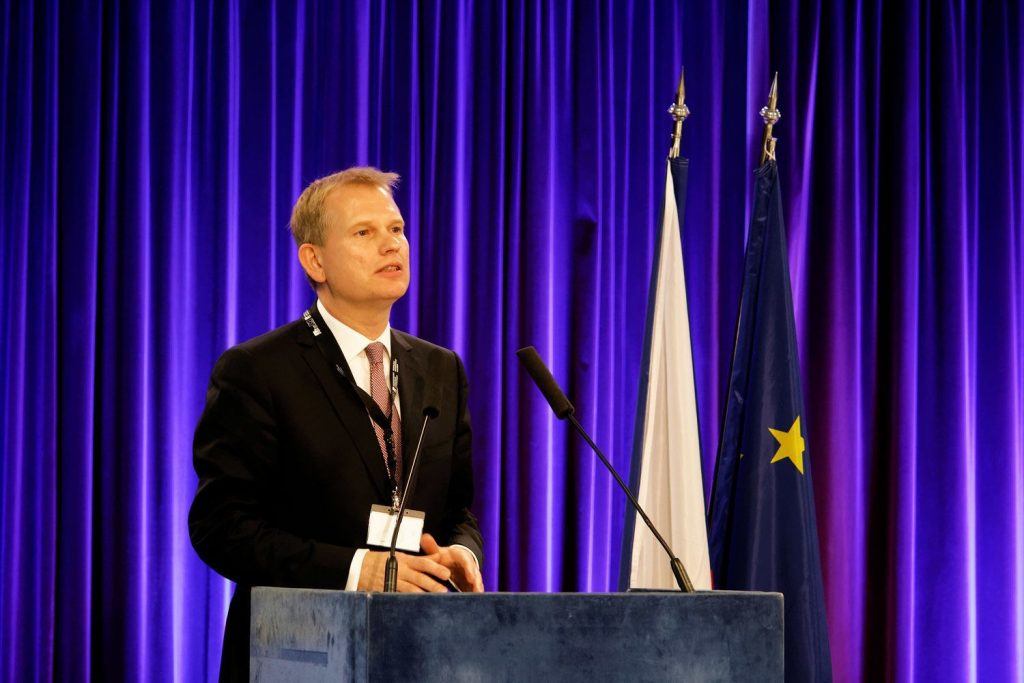 The European Commission (EC) has abandoned the concept of a pan-European regulatory framework for online gambling, accepting that individual member states largely oppose synchronizing their Internet gaming regulations. The move interestingly mirrors similar issues in the US, where states' rights vs. federal dictates have become an ongoing battle in the iGaming wars.
Speaking at last week's International Casino Exhibition in London (ICE), Harrie Temmink told the industry emphatically that the EC was not working on sector-specific legislation in gambling.
"The Commission is not proposing it and will not propose it," he said. "Not in my lifetime or the next."
Temmink leads the gambling team unit and chairs the EC's Expert Group on Gambling Services.
This is a far cry from the EC's previous stance. In 2011, Internal Market and Services Commissioner Michel Barnier proposed an EU-wide framework devoted to protecting consumers and citizens, preventing fraud, and maintaining the integrity of sports.
EU Action Plan
Barnier's view at that time was that "the prevailing regulatory, societal and technical [online gambling] issues in the EU" could not be "tackled adequately by member states individually."
"This is especially true given the cross-border dimension of online gambling," he said in 2012, when it was announced that the EC would prepare an "action plan" to clarify the regulation of the sector and encourage cooperation between member states.
The EC frowned on the regulatory steps that had been taken in France, Italy, and Spain, which saw those markets ring-fenced and operators taxed at a high rate, in apparent conflict with EU ideals of free movement of services between member states.  
Barnier's plan wasn't proposing a single EU licensing regime, but rather had the goal of ensuring that member states adopted its vision for a more liberal regulatory landscape across Europe. Member states that refused to play ball would then be sanctioned, in Barnier's vision.
But Barnier left the post in 2014, and his successor, Günther Oettinger, seems less zealous about pushing the cause and more resigned to leaving regulation to individual jurisdictions.
More Fragmented than Ever
As Temmink explained, "I can assure you that if we proposed legislation on gambling, in the first meeting with the Council, we would have 26 out of 28 member states that would be fiercely opposed to the proposal.
"It would be suicide," he added.
Since Barnier outlined his plan in 2012, a wave of new regulation has spread across Europe, and numerous new licensing regimes have sprung up, from the UK to Portugal. Europe has become even less coordinated on the iGaming front, and the fragmented regulatory landscape proves a greater challenge to operators than ever.  
"Operators need to have a license for the specific country in which they offer games, without being able to count on the recognition of licenses between one European country and another," said Temmink. "For their part is for the Member States to ensure a non-discriminatory system of issuing permits."