Equity Poker Network Pulls Out of Regulated US Markets
Posted on: May 30, 2014, 05:30h.
Last updated on: May 30, 2014, 09:20h.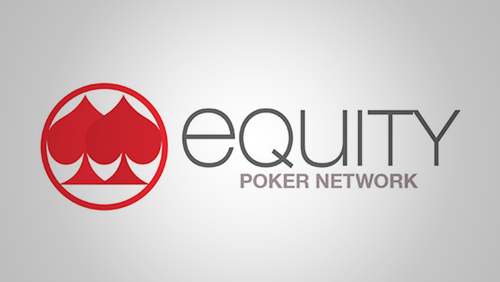 The Equity Poker Network has become the third network in as many weeks to announce its withdrawal from the newly regulated US markets. With immediate effect, players in the states of Nevada, New Jersey and Delaware will be denied access to real-money play on its flagship site FullFlushPoker.com, and the network has ordered its skins to follow suit.
Players in the three states will be notified of the change in policy and have their accounts closed, the company said, although they will be given sufficient time to close out their balances. FullFlushPoker said it hoped to work quickly with players reunite them with their funds.
"We have taken this action in order to ensure that the vast majority of our customers, who do not reside in New Jersey, Nevada, or Delaware, continue to have access to our site and to enjoy playing the game that they love without disruption or inconvenience," said FullFlushPoker in a statement. "Our priority still remains our players, and we're proud to provide our loyal customers from around the globe with a fun and entertaining poker environment that they can trust, and that operates with the highest values of fairness, integrity and security."
Cease and Desist Letter
The announcement follows a similar decision taken earlier this month by the Winning Poker Network (WPN), which operates America's Card Room and has the lion's share of the US offshore market, as well as Bovada's recent announcement that it will no longer accept New Jersey players. It's believed that all the networks' actions are directly related to a "cease and desist" letter which the New Jersey Division of Gaming Enforcement sent to numerous poker affiliate sites in April, warning them off of advertising offshore gambling sites that offer games to player within New Jersey.
In the case of WPN, however, questions have been raised over its commitment to staying out of the regulated states, with some posters on poker forums from those states claiming they are not being denied access, leading to speculation WPN's announcement is purely nominal. One poster, based in Nevada, said he was informed by customer services at WPN skin Black Chip Poker that the new rules related only to new customers from Nevada, and that he would be permitted to continue playing because they could change his location to California on their database. This highlights questions regarding the logistics of blocking players from the three states. Operators in the newly regulated markets have spoken of the difficulties they've faced and the money spent in creating effective and complex geolocation software. This is technology that the offshore sites simply don't possess. Or apparently care much about, either.
Controversy
The Equity Poker Network has been at the center of controversy as well recently. The network was launched last year as a "poker cooperative," which means it charges its skins a flat fee per month, rather than demanding a percentage of their revenues. It also charges the skins a "Shark/Winners Tax," in order to promote a "healthy" player ecology – so sites with an imbalance of recreational-to-winning players are penalized, because a network with a large amount of recreational players is a more desirable and lucrative model. This has led to recent claims that at least one site on the network, PokerHost.com, has been freezing out players for being "too good."
Whatever the truth of the matter, with its withdrawal from the regulated markets, Equity is showing its respect for the new US jurisdictions, while renewing its commitment to offering online poker to US players who live in areas with no licensing or regulation. In the meantime, it will be interesting to see whether the other big players in the offshore market – the likes of Merge and Bodog – intend to follow suit.
Similar Guides On This Topic