Empire City Casino Sale to MGM Resorts Postponed by New York Gaming Commission
Posted on: January 3, 2019, 08:42h.
Last updated on: January 3, 2019, 03:48h.
Ownership of the Empire City Casino in Yonkers, New York, was expected to formally change hands to MGM Resorts today. But late last night, state gaming regulators abruptly canceled a planned meeting to approve the transaction with little explanation.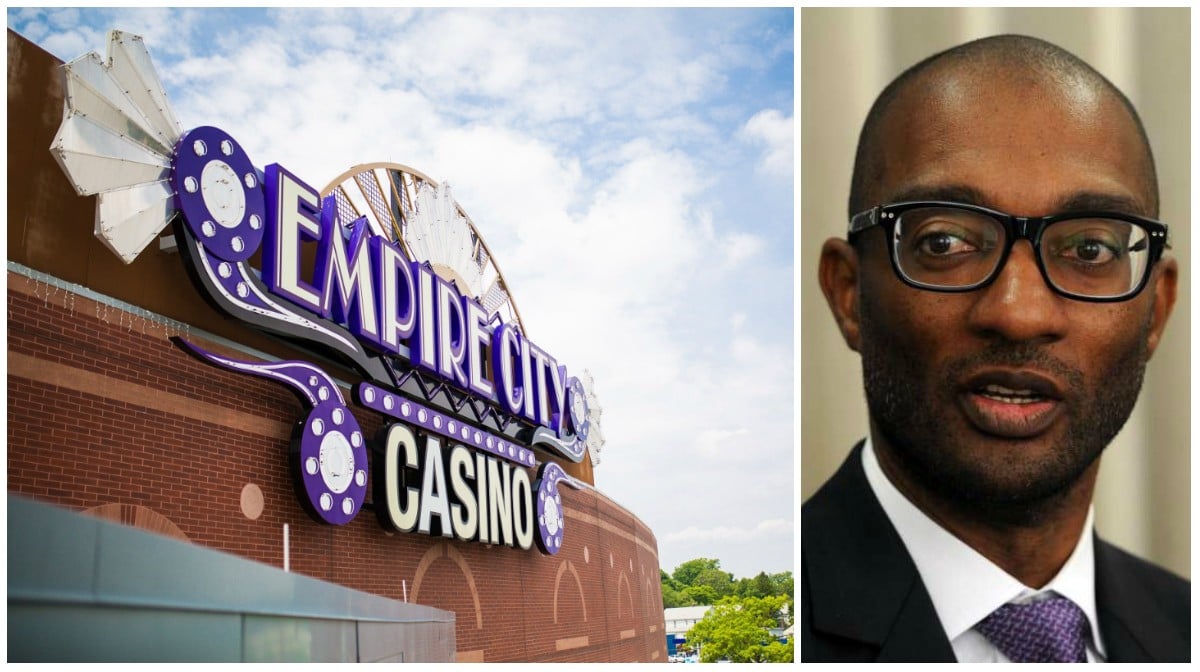 The New York State Gaming Commission (NYSGC) announced Wednesday night at 10:00 pm ET that its planned January 3 morning meeting was "postponed until further notice."
In an email to The Journal News, a media outlet covering the Lower Hudson Valley, Commission Communications Director Brad Maione said the postponement was the result of "issues with a quorum of members." The NYSGC is made up of six members.
MGM struck an $850 million deal to acquire Empire City in May from the Rooney family, which has owned the New York casino and racetrack for 46 years. The gaming floor features 5,200 slot machines and electronic table games.
East Coast Expansion
Though it's only January 3, 2019, MGM Resorts unveiled its "2020 Plan" this week. MGM executives say their New Year's resolutions are to reduce costs, drive margin improvement, and "position the company for future growth."
One key region MGM is focused on is the Mid-Atlantic and New England.
May 2016: MGM purchases Boyd Gaming's 50 percent stake in the Borgata to take full control of Atlantic City's highest-grossing casino
December 2017: The $1.4 billion MGM National Harbor opens just miles outside DC across the Potomac River in Maryland
August 2018: MGM Springfield, a $960 million integrated resort in Massachusetts, commences operations
MGM Resorts' purchase of Empire City Casino is much more than simply a slots and electronic table games acquisition. The company is bullish that New York lawmakers will approve additional full-scale commercial gaming licenses after the current embargo expires in 2023 and allow the facility to incorporate table game dealers.
MGM is also trying to persuade Connecticut lawmakers to hold a competitive bidding process. The company has presented plans to build a $675 million casino resort in Bridgeport. Should that one day come to fruition, MGM would have three casinos along Interstate 95 from DC to Connecticut (National Harbor, Empire City, Bridgeport).
Gaming Commission Approval
The New York State Gaming Commission hasn't publicly released MGM Resorts' application to receive the Empire City Casino license from the Rooneys. While it's expected that the Commission will indeed sign off on the acquisition, the deal isn't free of concerns.
In August, New York State Senator Shelley Mayer (D-Yonkers) called on the Commission to block the sale after MGM Resorts filed blanket lawsuits in eight states against 1,000 victims of the 2017 Las Vegas mass shooting. MGM claimed it did so to expedite the legal matter, and wasn't seeking damages from the victims.
None of the 58 dead were New York residents, but Mayer said the lawsuit "is not a good way to begin their [MGM] relationship with Yonkers, or frankly, the victims of gun violence."
The Gaming Commission will also want to know specifically what plans MGM has in store for the property. Yonkers Mayor Mike Spano said recently that the casino operator is being guarded with the blueprints, but after several conversations he can assure the public that "they're huge plans."
Similar Guides On This Topic
Latest Casino Stocks:
Retrieving stocks data...
Retrieving stocks data...
Retrieving stocks data...
Retrieving stocks data...
Retrieving stocks data...