Elvis Presley Estate Sues Former International Hotel Over Memorabilia Dispute
Posted on: March 10, 2016, 03:15h.
Last updated on: March 10, 2016, 03:45h.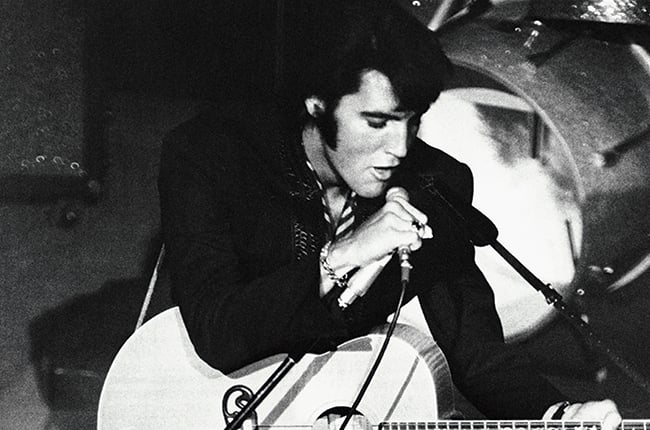 The Elvis Presley estate is suing the former International Hotel, now the Westgate, an off-Strip hotel and casino in which the legendary performer played 100s of sold out shows, which it claims is holding many of the King's treasured personal possessions hostage.
While Elvis was historically renowned for summarily "leaving the building" after nonstop applause and calls for encores back in his performance days, his memorabilia is currently very much stuck inside the building at the Westgate.
In what could be called a "Heartbreak Hotel" moment, the estate filed a lawsuit Monday in Clark County District Court in a bid to recover the precious artifacts lent to the Westgate casino last year.
These include many of Elvis' original stage outfits, his famously ostentatious jewelry, and some letters, as well as the TV remote from his Graceland mansion. These items all were part of the much-feted, yet ill-fated, "Graceland Presents Elvis" attraction, launched at the Westgate last April.
Viva Las Vegas
The Westgate may not be the best-known of Las Vegas' casino resorts these days, but it has a big history in Sin City.
Built by Las Vegas pioneer Kirk Kerkorian as the International Hotel in 1969, when construction was completed, it was the biggest hotel in the world at the time. 
Elvis, riding high on his late-1960s comeback, immediately signed a contract with Kerkorian, and performed 58 consecutive sold-out shows at the International, breaking all Las Vegas attendance records. Over the following seven years, he played there almost 600 times and even lived in the Penthouse on the 30th floor when he was performing there.
In fact, his contract with the casino, written on a tablecloth (apparently with no attorneys around), is one of the impounded artifacts and is now said to be worth $1 million.
Last year, eager to capitalize on its pop-culture heritage, the Westgate teamed up with a company called Exhibit A Circle on that Graceland Presents Elvis project.
Don't Be Cruel
On April 24, the 59th anniversary of Elvis' first-ever Las Vegas performance, former wife Priscilla and only daughter Lisa Marie cut the blue suede ribbon to declare the exhibition open, while the Elvis Show, a full-blown recreation of the King's International concerts, played every night for the opening week.
The Westgate spent millions of dollars renovating its theater so that it became an exact replica of its 1970's self, as well as plowing money into the exhibition space. The casino even created a new Elvis-themed wedding chapel in preparation for an exhibition that was contractually obliged to last a decade, at a minimum.
But then Exhibit A Circle actually did leave the building, in a very literal and, according to Westgate, contractually violating sense.
While Exhibit A Circle has offered no official reason for quitting, the suspicious minds at Westgate believe the exhibition company has defaulted on its 10-year lease and launched legal action of its own.
But Elvis Presley Enterprises Inc. has accused Westgate of "aggressively seizing the valuables without a legitimate basis" as a means to gain leverage in its case against Exhibit A Circle.
Were Elvis still living in the penthouse, we suspect he might have popped a cap into his television set about all of this. But as it is, wise men say that when it comes to lawsuits, only attorneys end up as winners.