East Windsor Connecticut Casino Won't Open Until Late 2019, and That's a Win for MGM Resorts
Posted on: March 6, 2018, 05:00h.
Last updated on: October 5, 2018, 12:09h.
Connecticut's $300 million East Windsor satellite casino will not open until at least late 2019, and that's wonderful news for MGM Resorts.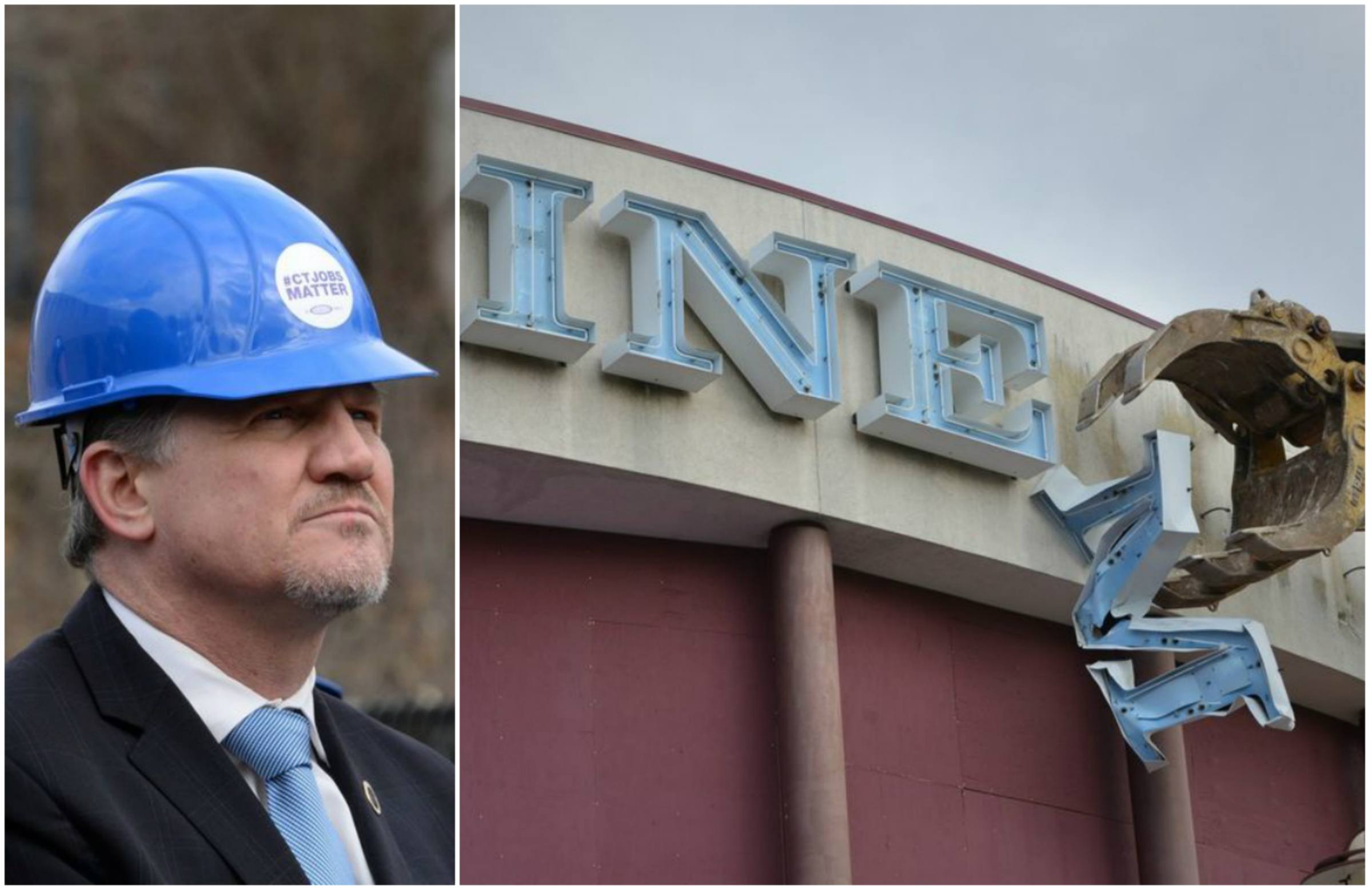 On Monday, demolition began on a former movie theater that currently occupies part of a 26-acre site where the casino is to be built. Connecticut's two Native American tribes, the Mashantucket Pequot and Mohegan Indians, are jointly building the gaming facility on off-sovereign land in order to protect gambling revenue and jobs.
Connecticut's General Assembly and Governor Dannel Malloy (D) approved of the project last year, but conditioned that the US Department of the Interior and Bureau of Indiana Affairs formally endorse the state's updated gaming compacts with the tribes. To date, no such authorization has been received from the federal agencies.
Tribal leaders opined during the demolition ceremony that the federal law is on their side.
"There have been a number of matters much like this one that have gone through the Department of Interior … and in each occasion, ultimately, it has been recognized that the bureau has to judge," Mohegan Tribal Council Chairman Kevin Brown declared to a few dozen attendees. "Here's the bottom line: we know that we are on the right side of this."
The East Windsor venue is located at Interstate 91 and Exit 45. Thirteen miles north across the Connecticut-Massachusetts border, a $960 million integrated casino resort known as MGM Springfield is set to open its doors this fall.
Delays Win for MGM
The tribes had hoped to have their satellite up and running before MGM Springfield began trying to poach customers from Connecticut to its massive resort. But as the legal drama regarding off-sovereign casino expansion continues to play out in the state capital of Hartford, that goal has been derailed.
Brown admitted Monday that demolition of the movie theater will take six weeks, and then construction on the actual casino building will last 20 months. That puts the earliest opening date around December 2019.
MGM Resorts has lobbied Connecticut lawmakers to initiate a competitive bidding process instead of simply granting gaming expansion rights to the two tribes. Critics say the Las Vegas casino operator is simply trying to stall the East Windsor project in order to allow its Springfield resort to open with the largest regional monopoly possible.
MGM won over some state lawmakers when it proposed a $675 million integrated resort in Bridgeport. The project promises an upfront $50 million licensing fee, creation of 2,000 permanent jobs, and tax revenue of $316 million a year.
The tribes are collectively paying $2 million for the East Windsor gaming permit.
DOI Remains Quiet
Brown and Mashantucket Chairman Rodney Butler say the Department of the Interior and Bureau of Indian Affairs are legally obligated to respond to the state's request that the gaming compacts be reviewed. The tribal leaders said they expect to receive approval in late spring.
Connecticut Post Associate Editor Dan Haar believes the legal saga could drag on much longer than this spring. Haar opined this week that "it could take eight years to slog through two federal lawsuits, financing, and actual construction."
MGM Resorts spent $3.8 million lobbying in Connecticut last year, and will presumably spend more to protect its nearly $1 billion Springfield investment.
Similar Guides On This Topic
Latest Casino Stocks:
Retrieving stocks data...
Retrieving stocks data...
Retrieving stocks data...
Retrieving stocks data...
Retrieving stocks data...