DraftKings and FanDuel Merger Described as "Imminent"
Posted on: October 31, 2016, 01:00h.
Last updated on: October 31, 2016, 01:36h.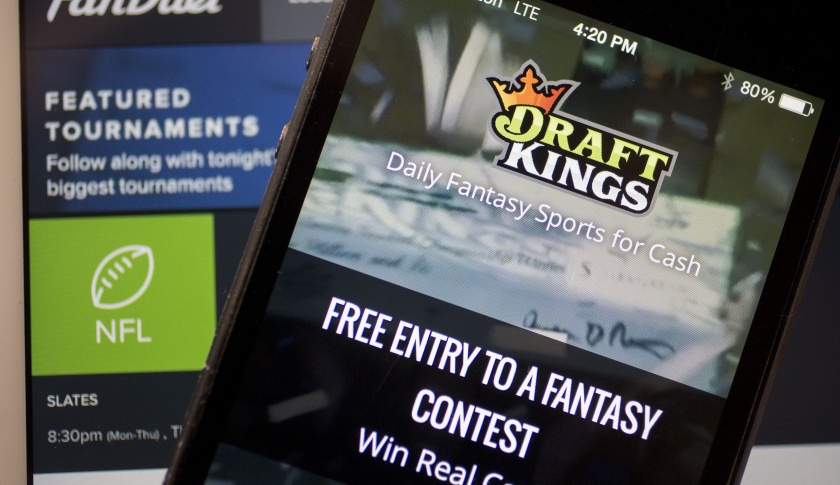 A merger between DraftKings and FanDuel, long-rumored, is now described as "imminent," according to multiple sources who spoke to ESPN on Friday, who added that an official announcement of the deal could happen within days.
Shareholders in the two market-leading DFS companies are understood to have been pushing for a merger for some time, but the companies themselves have always played down the suggestions.
ESPN's sources said that negotiations had been ongoing since January, but outstanding legal claims against the companies' in New York remained an obstacle to the proposal.
That obstacle has now been removed, as the two firms agreed last week to settle with the New York AG's office for $6 million apiece over charges of false advertising and consumer fraud.     
Reluctant Merger?
Among terms that need to be finalized, according to sources, is the structure of a new management, as well as a new name (Dueling Kings? Drafty Fan?), and the location of the company's headquarters.
"As we have stated previously, a potential combination would be interesting to consider," a DraftKings spokesperson told ESPN. "However, as a matter of policy, we don't comment on rumors or speculation, and there can be no assurances at this time that any discussion about a combination would result in an agreement or merger."
FanDuel, which has always been the more reluctant of the two towards consolidation, declined to comment. In an interview with Bloomberg in 2015 FanDuel CEO Nigel Eccles dismissed the idea of a merger out of hand.
Eccles claimed that FanDuel did better business than its competitor, citing DraftKings' deal with Fox Sports, in which Fox agreed to invest $150 million in the company in return for a commitment to spending $250 million in advertising on the network.      
"If we merge, we take on those deals that we turned down," he said. "That doesn't improve our economics, it makes it worse. I can see why it would be attractive to them. I don't know why they think it would be attractive to us."
Both Firms Cash-Strapped
But those words were spoken when the industry was at its height, before it became enveloped in a cloud of legal action and regulatory uncertainty.
Since then, both sites have been forced to spend millions on legal fees and lobbying costs in order to fight political opposition across America.
As a result both companies are understood to be strapped for cash and are behind on payments to suppliers, lawyers and lobbyists. FanDuel was recently laid off 60 workers.
A combined company would save on fees and operational costs and would dominate 90 to 95 percent of the DFS market, although it is possible that the deal could be vetoed by the competition regulator due to the level of its dominance.
Most Read