Donald Trump Casino Company Made the Billionaire Millions
Posted on: August 15, 2016, 06:00h.
Last updated on: August 15, 2016, 03:33h.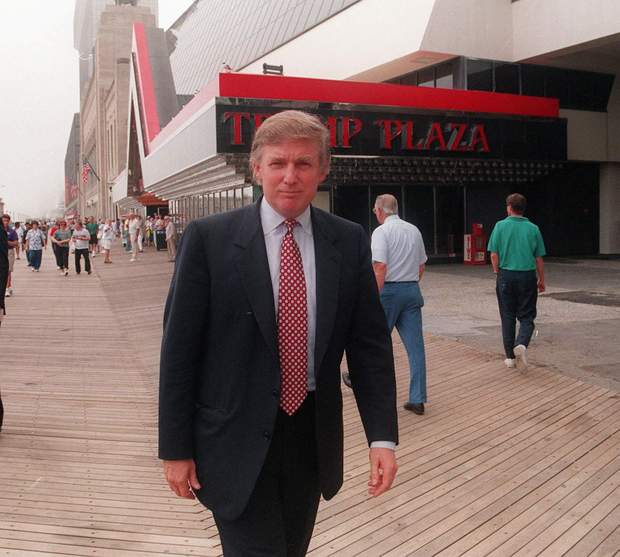 Donald Trump has campaigned for the Oval Office by touting his exceptional business record in real estate, hospitality, and gaming.
Critics of the Republican Party nominee have questioned his accomplishments and claimed the billionaire got rich at the expense of others.
A new investigation published this week by CNNMoney seems to support some of those claims.
According to calculations by the financial media network, Trump made about $39 million from Trump Hotels & Casino Resorts (THCR) and Trump Entertainment Resorts.
Both companies encountered bankruptcies.
The Donald formed THCR in 1995 to manage the Trump Plaza in Atlantic City and the Trump Casino riverboat in Gary, Indiana. The corporation bought the Trump Taj Mahal the following year for $890 million.
Trump raised capital for his company by going public. Traded on the New York Stock Exchange under the ticker "DJT," Trump raised $140 million by selling shares that were initially offered at $14 per.
The company's valuation ballooned in 1996 with shares selling at $34, but as the rest of the economy flourished, THCR collapsed over the next decade. Meanwhile, Trump got rich.
The report says THCR rewarded Trump about $20 million annually, and paid other Trump-owned entities like his golf courses and jet fleet for use. Trump also received compensation for the right to use his name.
Attack Piece Decoded
As Trump continually attempts to prop up his business record, he's also routinely denouncing what's being said about him in the media. Throughout his primary and now presidential general election campaigns, the billionaire has condemned both mainstream and cable news organizations.
"I am not only fighting Crooked Hillary, I am fighting the dishonest and corrupt media," Trump recently tweeted. "It's not 'freedom of the press' when newspapers and others are allowed to say and write whatever they want even if it is completely false!"
Upon first glance of the CNNMoney article, one might be inclined to believe the investigative account had a goal of damaging Trump.
Countless companies hire and contract subsidiaries or other businesses owned by the parent company for needed services. CNN's revelation that DJT paid Trump enterprises isn't exactly surprising.
And it appears Trump played by the rules of the Securities and Trade Commission. DJT notified shareholders of the contracts and Trump stepped aside in determining which companies to hire.
What is surprising is how robustly Trump was paid as DJT crashed. Between 1995 and 2000, the S&P 500 Index more than doubled, but DJT became a penny stock.
Following its bankruptcy in 2004, Trump Hotels & Casino Resorts was renamed Trump Entertainment Resorts. Trump is no longer involved in the company.
Icahn Loses
Trump Taj Mahal will close on October 10, 2016. That's 9,688 days since the casino opened back in April of 1990.
The once-grand beachfront resort provided getaways for millions of visitors during its run. In Trump's case, it generated millions of dollars.
But for his billionaire pal Carl Icahn, the Taj has been a $100 million mistake. Icahn acquired the property by purchasing its debt last February.
A workers strike and continued economic hardship in Atlantic City prompted Icahn to close the facility.
"Icahn Enterprises was willing to endure a tough situation . . . This is what we have done in many other situations, invest in companies that are down on their luck, turn them around, and create a success story," Icahn wrote recently. "It saddens us that we could not repeat it here."