Detroit Seniors Arrested for Operating Illegal Bookmaking Ring
Posted on: August 3, 2013, 05:30h.
Last updated on: July 31, 2013, 06:16h.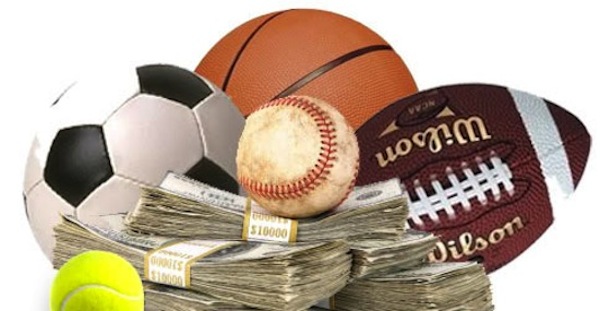 An elderly couple living near Detroit, Michigan were arrested recently after being accused of owning and operating an illegal sports betting operation. The couple surrendered to police after being made aware of the charges.
The twosome, John Zunich, 70, and his wife Ellen Jane Zunich, 68, were initially arraigned on charges that they failed to file or pay taxes on income related to the alleged gambling business. In addition, John was also charged with conducting criminal enterprises.
Operating for More Than a Decade
According to law enforcement officials, John Zunich began taking bets on professional and collegiate sporting events in late 2002. For the past decade, he took wagers and used his Detroit-based company – ArtCraft Printing – to print up betting slips or cards that gamblers could use to place their bets. Those cards had a rather wide distribution, being used throughout Wayne, Oakland and Macomb counties in Michigan.
Meanwhile, Ellen Zunich was accused of doing the bookkeeping behind the scenes for the gambling business. That's the role she took in the legitimate printing business, and police say she also handled the books for the illegal gambling operation.
John's crimes have put him in the position of facing up to 20 years in prison along with a maximum fine of $100,000. Ellen's involvement has left her with a lower maximum sentence, but it could still be quite serious: she faces up to $5,000 in fines and as much as five years in the pokey.
As in many crimes related to illegal financial activity, law enforcement also sought to freeze assets related to the bookmaking operation. In total, Westland police and Attorney General Bill Schuette froze $733,162 in assets they believed were proceeds from the sports betting business.
"Profits from illegal gambling can spur related crimes that undermine public safety," Schuette said in a statement. "We will continue to work with local and state law enforcement to shut down any illegal gambling operations we may find."
Sports Betting's Limited Legalities
Sports betting is heavily regulated in the United States, and is illegal in all but a handful of states. The 1961 Wire Act made it illegal to use phones, telegraphs, or other "wire communication" – which now includes the internet – to place sports bets. More recently, the 1992 Professional and Amateur Sports Protection Act banned betting on all sporting events except in those states where sports betting was already legal within a year of that bill being signed. While four states qualified for that exemption, only Nevada currently offers full sports betting. Delaware has made plans to expand their sports betting options, while New Jersey – not one of the four states exempted from the law – plans to challenge the federal government's ban.
Of course, even in the absence of these specific laws, only regulated sports betting would be considered legal. But operations like those run by John and Ellen Zunich are common and popular across the United States. According to estimates, as much as $380 billion is wagered illegally on sports in the USA every year, mostly through local bookies. In comparison, legal sports wagering in Nevada brought in only $3.45 billion in bets last year, with casinos winning only about $170 million through sports betting.