DesertRoseBingo.com Goes Offline Following Santa Ysabel Tribe Restraining Order
Posted on: December 17, 2014, 05:00h.
Last updated on: December 17, 2014, 06:52h.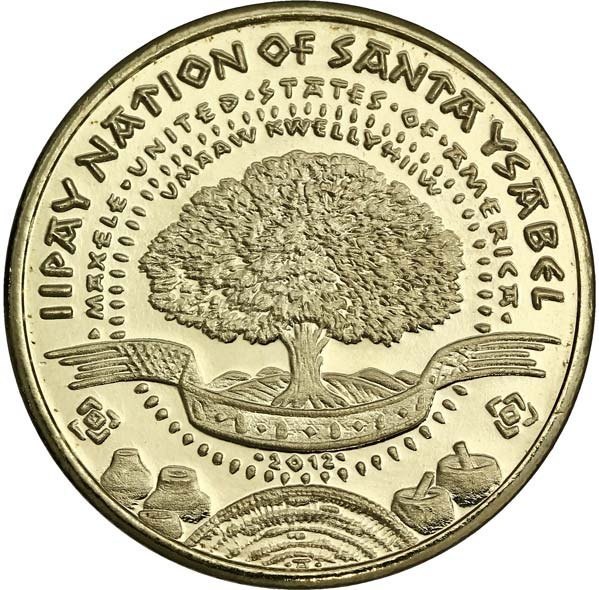 The Iipay Nation of Santa Ysabel has been forced to pull the plug on its recently launched online bingo operation, DesertRoseBingo.com, after it was issued a temporary restraining order by a federal judge.
The State of California was successful in its motion to force a temporary shutdown of the tribe's operations last Friday, when US District Judge Anthony J Battaglia granted its request for a TRO.
The Santa Ysabel Tribe launched DesertRoseBingo.com in early November and has long stated its intention to go live with a proposed online poker site, PrivateTable.com, whether California opts to legalize the game or not.
The tribe believes it is exercising its sovereign right to offer Class II gaming, defined under the Indian Gaming regulatory Act (IGRA), as poker and bingo, because the games are originating from tribal lands.
However, the state of California disagrees. In short, it believes that because most of the players are not based on tribal lands, the tribe is in violation of state and federal law and is in breach of its compact.
It's a hugely gray area, as IGRA was passed in 1988, a full year before the invention of the World Wide Web, but Judge Battaglia was able to offer a legal opinion on the issue, and it doesn't look good for tribe.
Judge: Online Bingo is Class III Gaming
DesertRoseBingo.com site is not Class II gaming at all according to IGRA, said the judge, but Class III gaming.
In Battaglia's opinion, because the Santa Ysabel tribe is offering bingo online, it becomes a "facsimile" of "real" bingo and thus falls into the Class III bracket.
The definition of Class III gaming is broad, and includes most casino games, but crucially it also includes "electronic facsimiles of any game of chance." Tribal Class III gaming must be permitted by the state under the statutes of IGRA, and thus the tribe is in breach of its compact according to this ruling.
Remember, however, this was only the TRO hearing; the actual case that will determine whether the Santa Ysabel Tribe has the right to offer online bingo and poker has yet to be decided in court, but Friday's determination does not bode well for the go-it-alone operators.
DesertRoseBingo.com remained operational in the immediate aftermath of the ruling but was taken offline on Monday. Visitors to the site are greeted with a message that remains defiant, however.
"The Santa Ysabel Tribe looks forward to vigorously defending its legal, well-regulated VPN-aided Class II bingo enterprise in federal court," it says. "The District Court's mistaken reliance on outdated case law and its misinterpretation of the construct of Santa Ysabel's bingo games resulted in issuing its misguided decision.
This decision threatens the tribal sovereignty of all tribes, and sadly denies the Iipay Nation of Santa Ysabel the ability to provide vital services and opportunity for its Tribal membership."
Sovereignty Issues
On Monday the tribe released an official statement via press release. "We are deeply disappointed by the federal court's decision to grant the State's TRO," said Cruz Bustamante, spokesman for Santa Ysabel Interactive, in the release.
"If the State ultimately prevails on these important tribal sovereignty issues, the ultimate losers will be small, economically disenfranchised tribes in California and throughout the country.
We remain hopeful that as the case progresses the court will make every effort to understand the game and its technology, ultimately realizing that the games being offered are by definition legal Class II games."
The Santa Ysabel formed a gaming compact with the state in 2004 and ran a land-based casino until 2007, but it was forced to close, leaving the tribe with millions of dollars of debt.
Latest Casino Stocks:
Retrieving stocks data...
Retrieving stocks data...
Retrieving stocks data...
Retrieving stocks data...
Retrieving stocks data...