Delaware to Search for Shared Online Gambling Player Pools
Posted on: February 17, 2013, 05:56h.
Last updated on: February 18, 2013, 09:36h.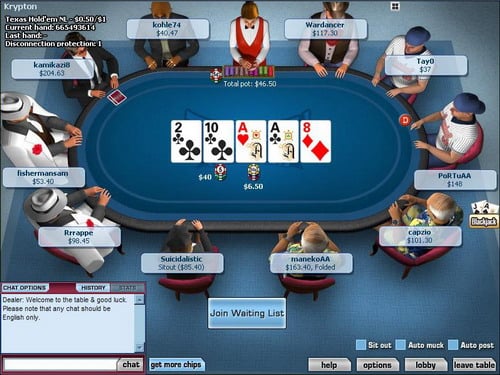 With Delaware in the process of launching their online gambling venture, and perhaps being the first state in the U.S to do so, attention within the state is now turning to some of the finer details of the plan, namely in regards to poker and the likely need for shared player pools.
While most forms of online gaming don't require anyone beyond the player themselves (and perhaps a virtual card dealer or host/hostess), online poker requires other players. And in a state with less than one million residents, those other players may not always be readily available, especially during off-peak hours, and at less common limits.
"You need enough people playing online at one time that a player can go on and find a game that fits his price and his skill level, whether it's 4 o'clock in the afternoon or 4 o'clock in the morning," casino industry analyst Frank Fantini told USA Today.
With Nevada also in the midst of launching their online poker venture, they are a likely ally for Delaware to partner with and share players. With options otherwise rather limited, the state may have to look as far as Europe to ensure their players are insulated well enough to make online poker in the state a success.
"I think they (Nevada) would make a good partner," said Delaware's Lottery Director Vernon Kirk. "We'll see what New Jersey does, and there's even been discussion that wouldn't necessarily exclude Europe."
New Jersey enters the discussion after N.J Governor Chris Christie conditionally vetoed a bill last week that would allow online gambling in the state, and will likely be accepted by state legislators and returned to the Governor to be signed into law. New Jersey however is seen as a less willing partner to share their player base with Delaware, and may in fact prefer to compete with them.
"New Jersey is not going to cooperate with Delaware—100% unlikely," said Fantini. "The reason for their legislation was to defend their existing casinos."
Delaware currently has plans to launch their online gaming service, including poker, no later than September 30, and has recently solicited proposal requests from gaming operators and vendors, with contracts to be awarded by May.
"All proposed components of the Solution must be delivered, installed, implemented, acceptance tested and ready to be operational by the agreed-upon schedule," the Delaware proposal request stated.
Proposals will only be accepted from companies with at least one year of experience operating real-money online games.
As far as online poker in Delaware goes, there are many question marks remaining aside from vendors and suppliers, ones that will need more concrete answers in place before the September 30 launch; answers that may only be found in Europe.
Similar Guides On This Topic