Del Lago Casino Wants Credit for Local Unemployment Dip, Resort's Hotel Receives Tax Breaks
Posted on: December 12, 2017, 05:00h.
Last updated on: December 12, 2017, 03:23h.
The del Lago Resort and Casino in Upstate New York says it's to credit for the local dip in the unemployment rate.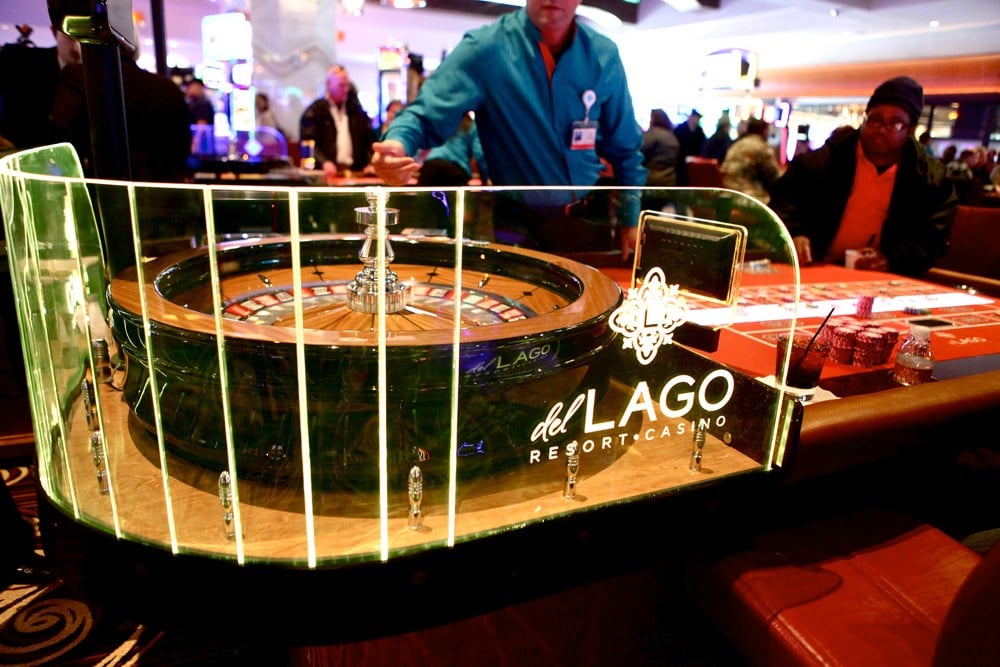 The New York Department of Labor recently revealed that the statewide unemployment rate was 4.8 percent in October, but in Seneca County, home to the del Lago property, that number was just 3.9 percent. The casino resort opened in February 2017. A month earlier, 5.5 percent of the eligible workforce was in need of a job.
Among New York's 62 counties, Seneca now has the fourth-lowest unemployment rate. Del Lago officials say look no further than its $440 million Finger Lakes investment.
"We are a big reason why unemployment is low in the county," del Lago Executive Vice President Jeff Babinski told The Auburn Citizen this week. "We have put a lot of people to work, and we're very proud."
"That's $440 million of private money going into an area that needed jobs and needed tourism. Check the box. We did it," Baninsksi concluded.
While there's little arguing that del Lago hasn't put more people to work, it isn't so clear as to whether the casino is indeed growing tourism.
Unrealized Revenues
In October, New York Assemblyman Gary Pretlow (D-Mount Vernon) called on State Comptroller Thomas DiNapoli to investigate how premarket predictions for the three new commercial upstate casinos were so off in terms of gaming revenues.
Tioga Downs in Nichols, Rivers Casino near Albany, and del Lago are all underperforming compared to their first-year projections. In del Lago's case, the casino said it would generate $263 million in gross gaming revenue over its first 12 months. But through its first 10 full months of operation, that number stands at just $125 million.
"When our state passed legislation to expand gaming, our decision was based on projections of robust revenues, and promises that casino development would not place new burdens on taxpayers. The last few months have called into question those projections and promises," Pretlow opined in his letter to DiNapoli.
The three commercial casinos share 37 percent of their slot revenue and 10 percent of table game income with government coffers.
Hotel Savings
Overnight options for del Lago visitors are currently reserved to nearby hotel "partners" of the casino. That will soon change, as construction is beginning on the $24 million, 150-room tower on the resort's grounds.
Developer Indus 414 LLC, a subsidiary of Indus Hospitality, an upstate real estate developer that owns hotels and food restaurants, received tax breaks from the Seneca County Industrial Development Agency (IDA) last week.
In a unanimous 5-0 vote, the IDA approved a Payment in Lieu of Taxes (PILOT) program that reduces Indus 414's taxes by nearly $240,000 a year for 20 years. That's a total savings of about $4.8 million.
The financial breaks also includes exemptions from state and county sales taxes on equipment purchases, supplies, and materials during construction. That's estimated to save the developer $1.245 million.
The IDA also slashed its standard one percent fee, which would be $240,000, to $180,000.