DDoS Online Gambling Hacker Teen Told to Get a Real Life by UK Judge, Who Gives Him a Chance to Have One
Posted on: November 24, 2015, 07:25h.
Last updated on: November 24, 2015, 07:26h.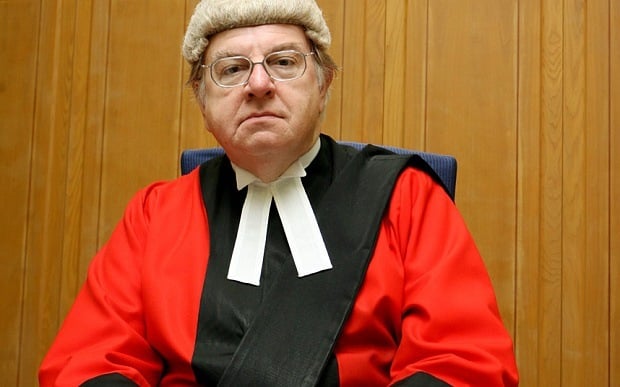 DDoS (Distributed Denial of Service) attacks have plagued the online gambling industry, and online retailers in general, since the dawn of e-commerce.
These cyberattacks can be devastating to business, crippling a website's operations by flooding its bandwidth with thousands of simultaneous requests, rendering it temporarily nonoperational. Often a ransom demand follows.
DDoS attacks directed at the online gambling industry tend be timed to coincide with big sporting events or race meetings, or, in the case of online poker, a big online tournament festival.
Attackers are difficult to trace, and prosecutions are incredibly rare; in fact, as far as we know only two DDoS online gambling attackers have ever been bought to trial, and one of those happened this week.
But this was no shadowy Russian mafia outfit or ruthless Asian gambling syndicate. Nope, it was a 19-year-old boy from Nottingham in the UK, who lives with his mother, needs to "get out more," according to the presiding judge, and who wept in the dock as he was handed a 12-month suspended prison sentence.
"Take up Rugby or Something"
Max Whitehouse, 19, appeared in Nottingham Crown Court this week to plead guilty to carrying out an unauthorized and reckless act with intent to impair computer operations, as well as possession of prohibited weapons.
The court heard Whitehouse was 17 years old when he used his mother's Twitter account to hold an unnamed online gambling site hostage, costing the company an estimated £18,000 ($27,200) in the process.
When police went to his home, they found a stash of weapons, including eight knuckledusters, CS gas canisters, and a stun device disguised as an iPhone, which Whitehouse had purchased online from China.
Judge Michael Stokes QC told the defendant that he had been "living a virtual life, not a real life," and that he should "take up rugby or something."

"You need to get out more and live," he suggested.
"Staggering Naivety"
Stokes accepted that Whitehouse was merely a hoarder of weapons who posed little threat to society and that his motivation to launch the attack was "merely to see if he could do it."
Sending him to prison would be, said the judge, "highly damaging and retrograde."
"You were, at the relevant time, extremely naive. I am satisfied you had no intention whatsoever of selling or distributing any of those items [the weapons].
"It was an offence of staggering naivety," he added.
The defendant was ordered to pay £200 ($300) towards the costs of the prosecution, while his stash of weapons was forfeited.
Incidentally, the first-ever prosecution for a DDoS on an online gambling cyberattack occurred when two Polish computer programmers attempted to ransom an online casino based in Manchester, UK.
Somewhat unwisely, the duo agreed to meet the director of the company to discuss the terms of the deal and were promptly arrested by awaiting police.