Daily Fantasy Sports Betting Legality Questioned as Market Expands
Posted on: July 20, 2015, 03:43h.
Last updated on: July 20, 2015, 03:55h.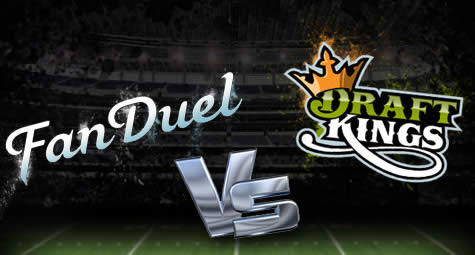 Daily fantasy sports (DFS) betting is legal in all but five states, and with power players such as Yahoo entering the field and an overall market estimated to be worth $3 billion and growing rapidly, its legality is being called into question by some in the gambling industry.
Wagers are expected to grow 40 percent annually over the next five years, creating a $14.4 billion DFS market by 2020 according to Eilers Research, an interactive gaming analytics firm.
DraftKings and FanDuel currently dominate real money fantasy sports, but that could soon change as multi-billion dollar Silicon Valley tech corporations have taken notice.
It could also change should federal prosecutors decide to weigh in on its legality.
Gambling Skill
Online gambling was deemed illegal by the Unlawful Internet Gaming Enforcement Act (UIGEA) in 2006, but the act also prohibited sports betting, largely because professional leagues said it compromised the integrity of its games.
Fantasy sports, however, were exempt from the act's oversight due to its description as a contest of skill over chance.
"Fantasy sports is a game of skill," Kenneth Fuchs, vice president of Yahoo said. "We stay very close to the laws and we know that in 45 states this is legal and it's fairly well established fantasy sports is a game of skill."
Not everyone agrees with Fuchs, including MGM Resorts CEO Jim Murren who said in April, "Absolutely, utterly wrong. I don't know how to run a football team, but I do know how to run a casino, and this is gambling."
Traditional season-long fantasy leagues have been declared contests of skill due to the bettors required knowledge regarding who to draft, who to play, and when to trade.
But when it comes to daily fantasy games, the legal status becomes slightly cloudy.
"There's importance in clarifying the law," said Marc Edelman, a sports law professor at Baruch College who has written extensively on the subject of fantasy sports in the United States.
Advertising Mad Men
Even the casual sports fan knows how heavily marketed both the DraftKings and FanDuel platforms are, with advertising spots invading what seems like every commercial break during televised events.
Disney, parent company to ESPN, had initially agreed to enter a partnership with DraftKings for $500 million in June, but backed out at the last minute.
The agreement was restructured, and DraftKings will now spend $250 million in advertising dollars on ESPN-controlled channels, and in return the sports network will give them exclusivity, meaning FanDuel will be prevented from reaching its viewers.
Meanwhile, FanDuel reached a deal of its own with CBS Sports that includes "Daily Fantasy Live," a 60-minute five days a week program that gives bettors insight into DFS.
Both the ESPN/DraftKings and CBS/FanDuel deals seamlessly integrate the sports websites with the daily fantasy platforms.
DraftKings received $304 million in entry fees in 2014, up from $45 million a year earlier. FanDuel also saw its annual revenues skyrocket to $622 million from just $57 million in 2013.
There seems to be no stopping the DFS movement, with the lone exception being that of federal regulation.