Convicted UK Rapist Will Likely Keep Fraudulent Lottery Win
Posted on: December 19, 2016, 03:00h.
Last updated on: December 19, 2016, 03:50h.
A convicted rapist in the UK whose £2.5 million ($3.10 million) lottery windfall was almost certainly fraudulent will probably get to keep the money because the lottery operator lost his ticket.
Camelot, which runs the UK's National Lottery, was fined £3 million ($3.7 million) last week by the Gambling Commission over the incident.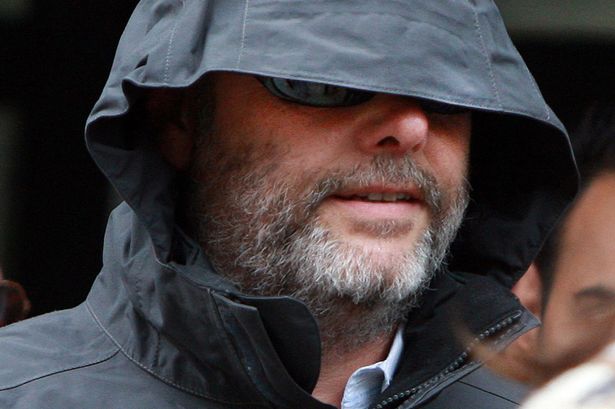 It's alleged that Edward Putman, who served seven years in the 1990s for the rape of a pregnant teenager, used a forged ticket to claim the jackpot in 2009, just days before the claim was due to expire.
According to a Camelot spokesman, the company now believes that the ticket had been "deliberately damaged," but because it has since been mislaid, there's little the operator can do to prove it.
"It's a bit like losing the murder weapon," a source close to the investigation told the Daily Mail.
Alleged Accomplice Suicide
It's also alleged that Putman had help from an inside man, Giles Knibbs, an IT specialist who, at the time, worked for Camelot's fraud detection department.
It's believed Knibbs may have given Putman inside information that allowed him to forge the lottery ticket and collect the unclaimed prize. Knibbs committed suicide last year.
According to Daily Mirror sources, the Camelot worker was promised an even split of the money but he and Putman subsequently fell out.
Camelot appears to be have been unaware of its error until last year when it was contacted by an unnamed whistleblower, who may or may not have been Knibbs.
Following the tip-off, police immediately launched an investigation but ultimately concluded there wasn't enough evidence to proceed with a case against Putman.
During the course of the police investigation, Putman claimed he was being blackmailed by Knibbs, who took his own life just days before he was due to appear in court.
Serious Failings
 A subsequent Gambling Commission probe concluded that the ticket was "more likely than not" a forgery. A spokesman for the regulator said Camelot was guilty of "serious failings" which justified the expensive fine.
"Lottery players can feel reassured that our investigations have found no evidence of similar events happening and that controls are in place today to mitigate against future prize payout failings of this type," it added.
Despite police failing to bring charges against Putman, legal experts who spoke to the Daily Mirror said they believe Camelot may have a chance of retrieving the money through the civil courts, where judgements are made on the balance of probabilities rather than guilt beyond reasonable doubt.
The operator, however, may not wish to pursue this option for fear of having its failings publicized.
As well as his conviction for rape, Putman also has convictions for unlawful wounding and social security fraud. In 2012 he was imprisoned for claiming $13,000 in benefits despite having won millions three years earlier.