Connecticut Casinos Playing Hardball to Collect Unpaid Gambling Debts
Posted on: February 11, 2014, 05:30h.
Last updated on: February 11, 2014, 08:18h.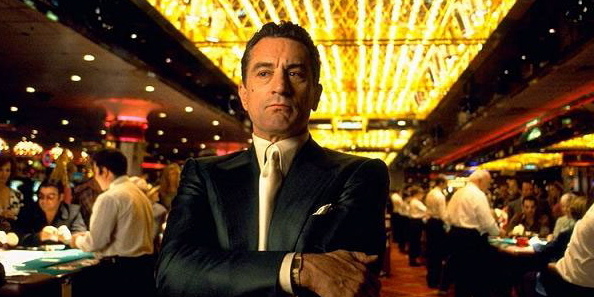 Two major Connecticut casinos – Foxwoods and Mohegan Sun – have been at the heart of the battle for casino licenses in Massachusetts for a while now. Those campaigns have required tough negotiating, shrewd land deals, and convincing locals that the specific casino companies have the area's best interests in mind.
But for some Massachusetts residents who have run up debts with these same casinos, their collection tactics against some Bay State deadbeats aren't quite as warm and fuzzy.
Lien and Mean
According to Massachusetts media reports, the two casinos have combined to place dozens of liens on homes in that state, in an attempt to collect from gamblers who couldn't afford to pay the debts they'd run up by gambling. This tactic has been used for at least a decade, and has sometimes been used to collect from players who owed the casinos as little as a few thousand dollars.
"It's extremely hardcore predatory behavior," said Tom Coates, operator of a credit counseling service in Iowa.
For instance, take the case of Louis H. Cutler. He's an 80-year-old retiree who lives in Revere and enjoyed playing at both Mohegan Sun and Foxwoods. But in 2006, when he couldn't repay $36,000 that he had been lent by the casino to gamble with, Mohegan Sun put a lien on a home that he partially owned.
But that wasn't the end of Cutler's issues with the casinos. In 2007, Foxwoods found that Cutler was unlikely to pay them back either, so they too put a lien on his house in an attempt to collect an additional $30,600.
For many, stories like this have led to questions over how gamblers like Cutler are approved for such loans. In 2007, Cutler was forced to file for bankruptcy, where he declared that his only income was a Social Security check for $640 each month. Yet, despite his paltry income, he was loaned a total of more than $66,000 from the two casinos combined.
Debate Over Industry Tactics
Casinos have always been notoriously aggressive when collecting debts, but this tactic may go beyond what most gaming companies are willing to do to get their money back. Industry experts say that going after a gambler's home in order to collect a debt is virtually unheard of.
"Frankly, I have not heard of any casino company that goes after homes," said I. Nelson Rose, a professor and expert on gambling law. "It's really extreme."
However, the casinos in question say that their tactics aren't that out of line with others in the industry, even if they choose to go by a slightly different route than their competitors.
"Your inference that our methods of seeking repayment are somehow more aggressive than other gaming companies is not accurate," said Mohegan Sun chief of staff Charles Bunnell in a letter. Bunnell pointed out that in Nevada, unpaid gambling debts are sometimes prosecuted as crimes if they can't be collected.
In fact, they are considered bad checks from a legal standpoint, and are generally either settled out of court for undisclosed amounts, or prosecuted, as a recent such case for $12.9 million owed to two major Las Vegas casinos indicates, among others.
In the case of Cutler, the casino says he first filed for credit with the casino in 1996, and at the time, had plenty of assets to pay back his loan. It wasn't until 2004 when the debt started to accumulate. The casino says they offered to settle the debt for about 15 percent of the total owed, but Cutler declined to do so.
According to casino consultant Gary Green, who has previously managed casinos, players normally leave a check with the casino in exchange for any money they are loaned. He says that using a lien to collect a gambling debt is "ridiculous."
"From a PR standpoint, you can't have it both ways," Green said. "If we're going to argue to legislators and the public…that we're an entertainment business, we can't at the same time be foreclosing on people's homes."
Foxwoods has so far declined to comment on their collection practices.
We'd argue that it's still gentler than the old-fashioned collection methods from the early casino days in Las Vegas, where knee caps, fingers and sometimes even lives were taken, and without any anticipatory liens.
Similar Guides On This Topic