Congressional Sports Betting Hearing Postponed Due to 'Scheduling Complications'
Posted on: June 20, 2018, 08:17h.
Last updated on: June 20, 2018, 11:49h.
A rumored sports betting hearing held by the US Senate Judiciary Committee has been postponed due to scheduling conflicts.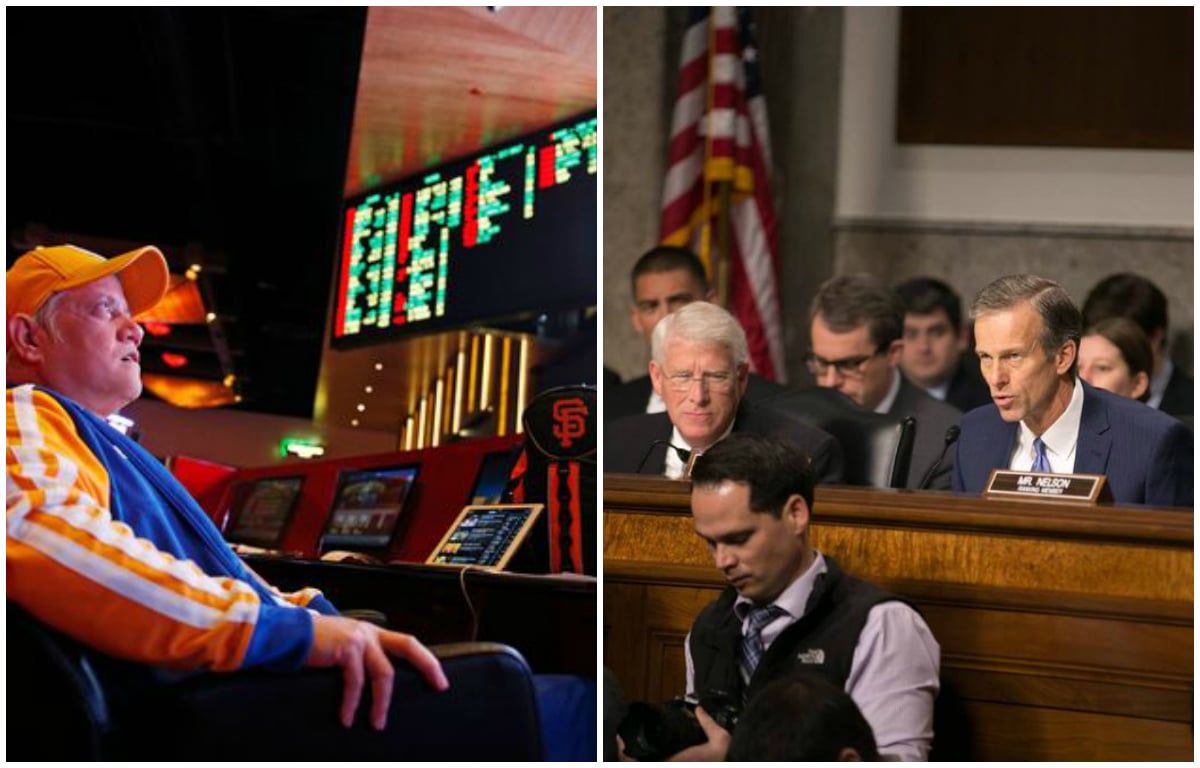 ESPN's David Purdum, who covers all things sports betting and gambling for the network, was first to report the meeting, as well as its postponement. In a tweet, Purdum said the sports betting hearing "was on the calendar for Tuesday (June 26)," but "has been postponed due to scheduling complications in unrelated policy areas."
Last month, the Supreme Court of the United States (SCOTUS) repealed the longstanding federal sports betting ban in a 6-3 decision. The majority found that the Professional and Amateur Sports Protection Act (PASPA) violated interpretations of the Tenth Amendment, specifically anti-commandeering rules that mandate the US government cannot force some states to adhere to laws others are not bound.
The Senate Judiciary Committee has yet to reschedule the sports betting hearing. The Senate Commerce Committee is also rumored to be mulling a discussion on the topic.
NFL Appeal
As numerous states across the country look at legalizing sports betting, Congress is expected to review the gambling activity. Prior to last month's SCOTUS repeal, only Nevada was permitted to offer full-fledged sports betting due to a PASPA exclusion granted to the state.
Delaware and New Jersey have since legalized sports betting at their casinos and horse racetracks.
The NFL, which was the lone "big four" sports league that remained adamantly opposed to sports gambling, has called on Congress to craft nationwide regulations to govern sportsbooks. NFL Commissioner Roger Goodell wants federal lawmakers to "enact uniform standards" and "commonsense legislation."
Goodell detailed four "core principals" comprised of consumer safeguards, content and intellectual property protections, granting fans access to reliable data, and giving law enforcement adequate resources to monitor sports betting.
Purdum says the NFL was one of five invited guests to the canned congressional hearing. American Gaming Association President Geoff Freeman was also said to have been invited to testify before the committee.
Congress Intervention
Senator Orrin Hatch (R-Utah), one of the four PASPA authors, said in the wake of the bill's repeal that he would soon introduce new legislation to regulate sports betting on the federal level. ESPN reports that the longtime senator is working closely with the NFL.
The problems posed by sports betting are much the same as they were 25 years ago," Hatch said after PASPA's repeal. "But the rapid rise of the internet means that sports betting across state lines is now just a click away."
Hatch is thought to be examining ways to strengthen the Sports Bribery Act, a federal bill passed in 1964 that details consequences for fixing athletic events. The law specifies that "whoever carries into effect, attempts to carry into effect, or conspires with any other person to carry into effect any scheme in commerce to influence, in any way, by bribery any sporting contest, with the knowledge that the purpose of such scheme is to influence by bribery that contest, shall be fined … or imprisoned."
Hatch is a member of the Senate Judiciary Committee.