Commercial Casinos Would Come to Oklahoma 'Tomorrow' if Tribes Don't Play Ball: Stitt
Posted on: December 10, 2019, 02:53h.
Last updated on: December 11, 2019, 01:39h.
Oklahoma Governor Kevin Stitt says he would be prepared to open the state's gaming market to private commercial casino companies — and he believes they would jump at the chance.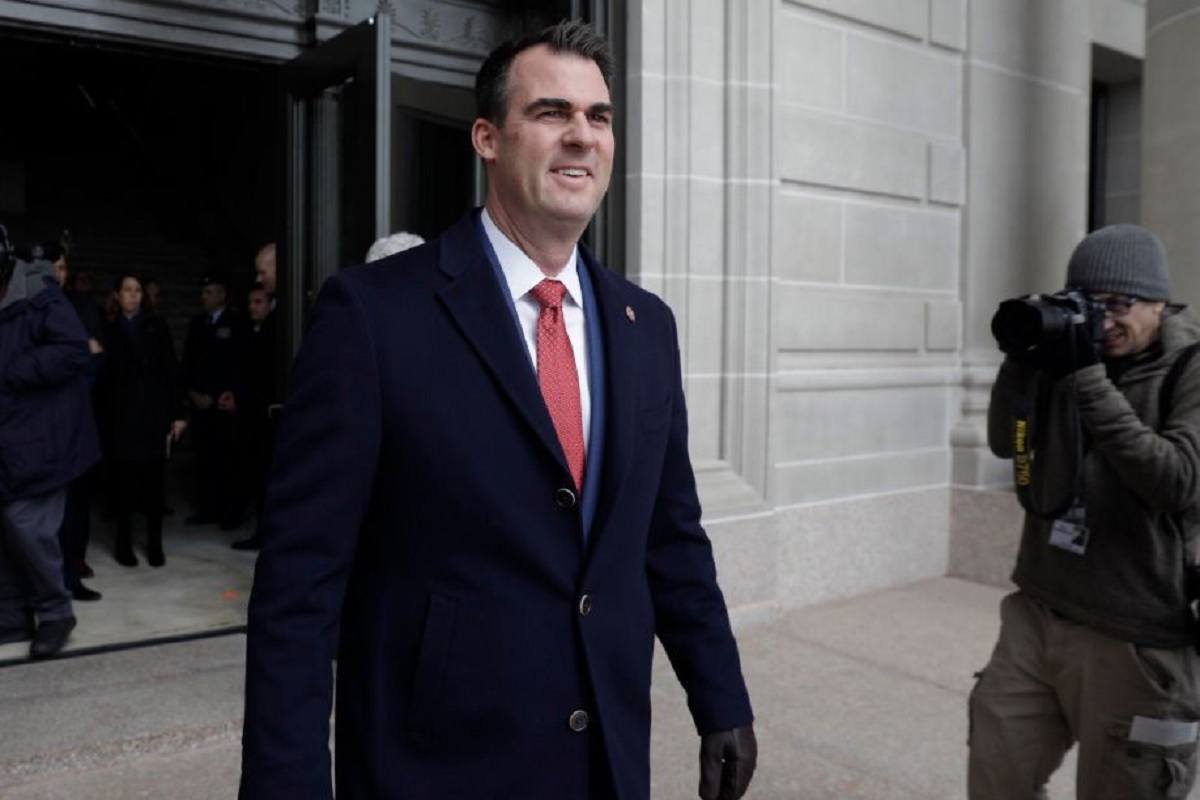 In an interview with The Norman Transcript, the governor claimed he had spoken to several companies who said they would sign deals "tomorrow" to build casinos in Oklahoma. And they would be prepared to pay an 18 percent tax on their gross gaming revenues.
This is the latest gambit in the governor's attempt to renegotiate the compacts of the state's 38 tribal gaming operators, which are due to expire on January 1, 2020.
Stitt believes the revenue-share payments the tribes make in return for gaming exclusivity, as set out in their compacts, is not enough.
Is Stitt Bluffing?
After California, Oklahoma is home to America's second-biggest tribal casino market, with revenues of $4.5 billion, according to the American Gaming Association.
The tribes pay to the state four to six percent of their revenues from slots and 10 percent from table games like craps and roulette. On class II gaming, which includes electronic bingo and poker, they pay nothing.
Collectively, Oklahoma's 130-odd casinos and gaming halls contributed $138.6 million to state coffers last year on class III revenues of $2.3 billion.
Stitt wants to start negotiations at 25 percent and take it from there. But the tribes aren't prepared to take it anywhere. They believe the language of the model compact they all signed in 2004 states the agreement is supposed to roll over into a second term on expiration.
The tribes say they are open to negotiation on the compacts, but it must be a quid pro quo deal.  Currently, they claim, they can't see the state is offering them anything other than a massive tax hike.
If Stitt's talk of commercial gaming is a bluff, it's a risky one. The standoff is likely headed for the courts where the tribes could argue he is threatening, in bad faith, to violate a legal agreement in order to gain leverage over 38 signatories to the same legal agreement.
But Stitt believes the agreement ends in three weeks time, after which the tribes will be offering class III gaming illegally, he claims.
'Intolerable Risk'
Last week, Bill Anoatubby, governor of Oklahoma's largest tribal operator, the Chickasaw Nation, wrote to the US Interior Department to insist that its compact will roll over on January 1.
"(Any) attempt to disrupt our Tribal government gaming operations would present an intolerable risk of injury to the Chickasaw Nation and its citizens," he wrote in the letter.
We reserve our right to take legal action, if necessary, to protect the Chickasaw Nation's legal and sovereign rights, as well as the material interests of our citizens who rely on government programs and services supported by our gaming operation revenues," Anoatubby added.
A spokeswoman for the Governor's Office, Donelle Harder, told US News the Stitt administration had also written to the DOI for guidance on the matter, but was not planning on taking legal action.
"[Stitt] truly believes and hopes there is opportunity to negotiate before the January 1 deadline," she said.
Similar Guides On This Topic