Colorado Casinos Could Increase Bet Limits in 2021, Authorize New Games
Posted on: August 2, 2020, 08:39h.
Last updated on: August 4, 2020, 09:34h.
Colorado casinos in 2021 could be permitted to up their betting limits and bring new games to their venues in Black Hawk, Central City, and Cripple Creek.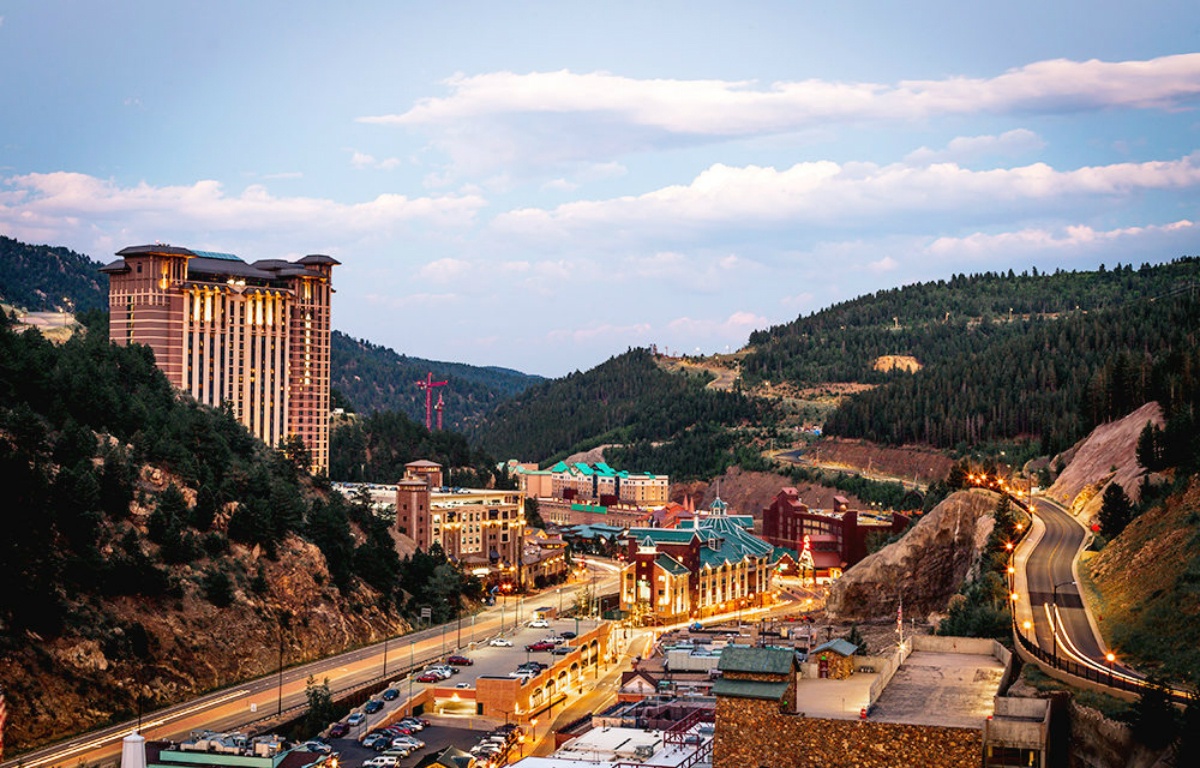 Local Choice Colorado — a campaign committee that is working to place a ballot referendum before voters this November — says it submitted more than 200,000 signatures to Colorado Secretary of State Jena Griswold's office last week. To qualify for the ballot, at least 124,632 signatures must be verified.
If Griswold's office says the minimum signature threshold has been met, Coloradans would be asked during the presidential election whether they wish to forfeit their legal input on ongoing casino matters, and instead allow the voters who reside in the three towns where gambling is legal to decide.
Should the initiative be certified and receive a supermajority vote come November, residents in the three gaming mountain towns would decide whether to increase betting limits and allow the casinos to offer additional gaming — for instance, baccarat.
Sports betting went live in Colorado in March. The expanded gaming activity passed by way of a 2019 ballot referendum. Mobile and in-person sports betting is permitted.
Offsetting COVID 
Colorado legalized casinos in the three towns in 1991. Black Hawk and Central City are located about 35 miles west of Denver. Cripple Creek is about an hour's drive west of Colorado Springs.
Today, the three former gold mining towns are home to dozens of gaming venues, mostly smaller casinos similar to those found in Deadwood, another ex-mining mecca. There are, however, several large casinos, most notably the Ameristar in Black Hawk, which has 1,250 slot machines, 40 table games, and a poker room.
In 2008, Amendment 50 was passed by Coloradans, with 59 percent of voters in support. The initiative gave voters in the three gaming towns the authority to extend casino operating hours, add roulette and craps, and increase the maximum bet from $5 to $100, which stands to this day.
The 2020 effort would give Black Hawk, Central City, and Cripple Creek voters even more power. Proponents say higher betting is needed in the wake of the COVID-19 pandemic, which has devastated tourism.
David Farahi, CEO of Monarch Casino and Resort in Black Hawk, tells CBS4 that higher limits could attract new players who otherwise would venture to Nevada for high-limit games.
By no stretch of the imagination are we thinking that everyone is going to stop going to Las Vegas. But if we can get some portion of those people to stay and play in Colorado, it benefits the whole state," the executive stated.
Opponents say Colorado shouldn't look for financial recovery on the backs of problem gambling addicts. Farahi disputed that claim, saying, "We have a responsibility regardless of the bet limit to help identify people who are gambling irresponsibly."
Longer Odds
The effort to hand over more authority to the three towns when it comes to gaming matters is more difficult in 2020 than it was back in 2008.
In 2016, a successful citizen-initiated measure overhauled the ballot referendum approval process. Now, any constitutional amendment needs a 55 percent supermajority to pass. The exception is referendums that are "written to do nothing but remove language from the constitution."
The 2020 gaming question, should it reach the ballot, would need 68,548 votes in support.