Cities, Tracks and Casinos Face Off Over Illinois Expanded Gambling
Posted on: March 10, 2014, 05:30h.
Last updated on: March 9, 2014, 09:54h.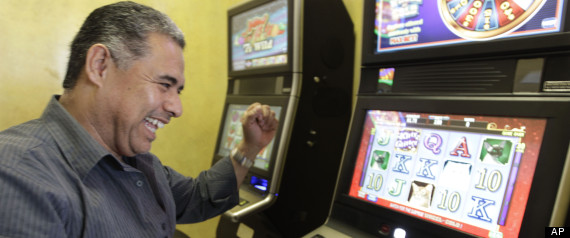 The battle over expanded gambling in the Chicago suburbs is pitting race tracks, casinos and even the cities themselves against each other in a fight over who – if anyone – can offer more casino-style gambling in the state of Illinois. At a hearing last week at Tinley Park – located in a south Chicago suburb – experts and insiders argued over whether more gambling would hurt the state's existing casinos, and whether the state's horse racing industry could survive without it.
Licensing and Revenue Wars
These issues have been brought up multiple times at meetings throughout the state, and the conflict between the casinos and racetracks has made up the central battle in the expansion debate. But this latest meeting saw other issues crop up as well: arguments over which city would get a license for a new casino if one became available, and how the revenue from such a casino would be split up among local and state interests.
The debate comes after a proposed gambling expansion bill cleared the state Senate last year, but never got a vote in the House. That bill would have allowed for a new casino in Chicago, as well as new venues in Rockford, Danville and Lake County. It would also have allowed for slot machines at airports in Illinois, and up to 900 slot machines at each horse-racing track in the state.
However, there was also one casino offered to the south Chicago suburbs, and it seems as though the mayors of various cities in the region aren't necessarily on the same page when it comes to how that venue would work.
"Some of the cities that would like to move forward to obtain this, they all have different ideas," said State Representative Robert Rita of Blue Island. "They're sort of all over the board on their ideas for the revenue-sharing part."
Existing Casino Impact Discussed
Rita – the brainchild behind the bill –  has been organizing meetings to discuss the potential for expanded casino gambling with community leaders. In the first such meeting held in East St. Louis in January, the biggest issues were the possibility of impacting the Casino Queen and Fairmount Park. While the racetrack said they needed slot machines to remain competitive, the casino supporters said that the city – which gets about 40 percent of its funding from taxes collected from the Casino Queen – would be adversely impacted by the competition.
Those issues came up again in the Tinley Park meeting, as an existing casino in Joliet could be impacted by slot machines at the Balmoral Park racetrack. But those were largely overshadowed by the question of how communities in the suburbs would divide up the money from a casino.
"The issue with Fairmount Park and Casino Queen and East St. Louis was far greater than I expected," Rita said. "It was a different set of issues in the south suburbs. Different regions have different issues. Issues related to those regions are unique and specific."
While some doubt that all parties can reach an agreement and have it approved by the legislature and governor, Rita – who plans to hold more meetings, including one in Chicago – is still hopeful that a compromise can be reached.
"We're still working on it, and that was the idea behind having these meetings – to hear what the locals are saying who aren't always in Springfield, and to have a more transparent way of doing this, and trying to come to some common ground," Rita said.
Similar Guides On This Topic