Cirque du Soleil Files for Bankruptcy, as Las Vegas Shows Remain Dark
Posted on: June 29, 2020, 11:35h.
Last updated on: June 29, 2020, 02:51h.
Cirque du Soleil — the entertainment company responsible for dazzling guests in Las Vegas for nearly three decades — has filed for bankruptcy protection in Canada.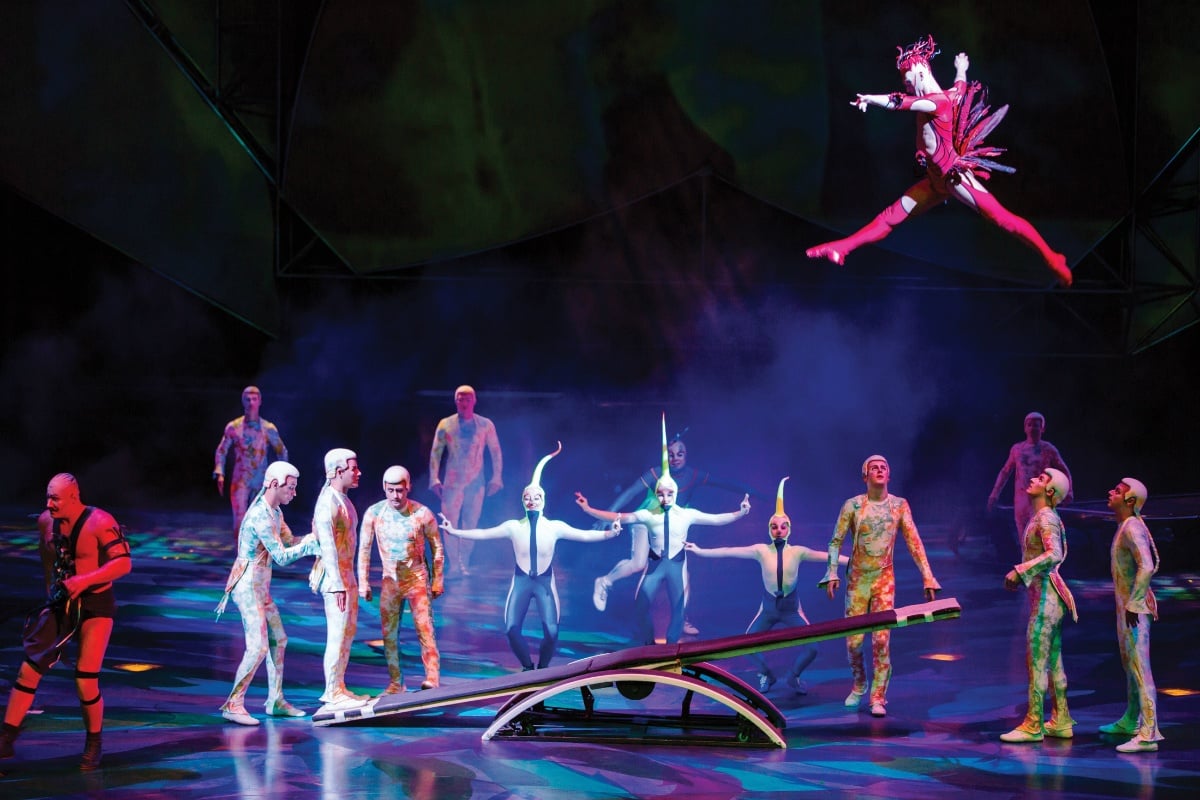 Cirque du Soleil has been the go-to entertainment provider for numerous Las Vegas Strip casinos.
The company has held residencies at TI, New York-New York, MGM Grand, Mirage, Luxor, and Aria. MGM Resorts, the largest owner and operator of casinos on the Strip, is an official partner of the entertainment giant.
Cirque du Soleil was in financial trouble prior to COVID-19. But because of the pandemic — which has resulted in bans on mass gatherings and suspended live entertainment — the company is now being forced into bankruptcy protection.
A press release today announced the news that Cirque du Soleil Entertainment Group has filed for protection from its creditors under the Companies' Creditors Arrangement Act (CCAA) in Quebec.
If a superior court approves of the request during a hearing tomorrow, Cirque says it will then seek Chapter 15 protection in the United States. Investopedia explains that Chapter 15, a section of the US Bankruptcy Code, is a bankruptcy filing that has mechanisms designed "to foster a cooperative environment in international insolvencies."
All 44 of Cirque's global shows were shut down in March. The company laid off approximately 95 percent of its 4,700 staff and performers, including 1,300 workers in Las Vegas.
Financial Demise
Cirque du Soleil is a Montreal-based private company that traces its origins back to 1984 when street performers Guy Laliberte and Gilles Ste-Croix formed a troupe of some 20 performers. The company expanded rapidly during the 1990s and 2000s and made its way to the Las Vegas Strip in 1992 with Nouvelle Experience at The Mirage.
As news of its bankruptcy filing hit today, Cirque had several shows on the Strip waiting to resume performances once given the all-clear from state officials. Present shows that are now in jeopardy of being canceled include "Michael Jackson: One" at Mandalay Bay, "The Beatles Love" at The Mirage, "Ka" at MGM Grand, "Zumanity" at New York-New York, "O" at Bellagio, and "Mystere" at TI.
For the past 36 years, Cirque du Soleil has been a highly successful and profitable organization. However, with zero revenues since the forced closure of all of our shows due to COVID-19, management had to act decisively to protect the Company's future," said Daniel Lamarre, president and CEO of Cirque du Soleil Entertainment Group.
It wasn't all due to the coronavirus. Cirque's financial stability began cracking after Laliberte sold the company in 2015 for $1.5 billion to three private equity firms.
"The new owners reportedly pivoted Cirque toward being an analytics-driven culture, which is pretty much the best way to suck the souls from creative people," Scott Roeben of Vital Vegas reported earlier this year. "You know, the ones who made Cirque the entertainment juggernaut it had become."
Shows Play Critical Role
Las Vegas casinos rely heavily on marquee entertainment to attract guests to their properties. And Cirque shows appeal to a wide range of visitors.
In the Las Vegas Convention and Visitors Authority (LVCVA) 2019 Visitor Profile Study, nearly one in two visitors reported seeing a show during their trip.
Nevada Gov. Steve Sisolak (D) allowed casinos to begin reopening June 4 but said he will delay moving into Phase Three of reopening after Nevada recently experienced an upward trend in the number of coronavirus cases.
Similar Guides On This Topic
Latest Casino Stocks:
Retrieving stocks data...
Retrieving stocks data...
Retrieving stocks data...
Retrieving stocks data...
Retrieving stocks data...