Chinese Laundry Through the Slots: Money Laundering Alleged for Med Tech Firm
Posted on: March 22, 2013, 05:47h.
Last updated on: March 21, 2013, 04:49h.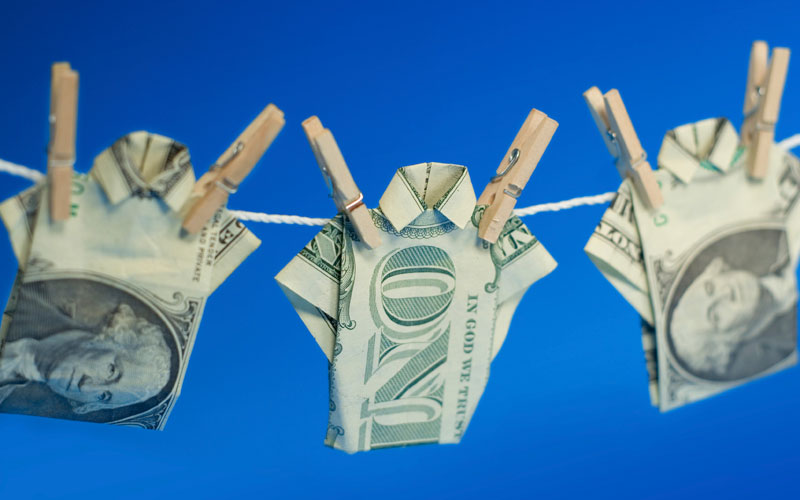 You think you have a gambling problem? How about $116,000 per month on a slots habit? That's how much Bi Xiaodong, wife of China Medical Technologies (CMT) CEO Wu Xiaodong, is rumored to have pumped into the high roller slot machines at Las Vegas' upscale Wynn and Bellagio casinos between 2005 and 2010, playing with a whopping allowance from the man from whom she was then separated.
Washed Out
Believe it or not, there are people who throw money around at that crazy level in Vegas, so betting $5K a hand at slots per se probably would not have raised too many eyebrows.  What did catch the attention of investigators, however, was the way that Mrs. Xiaodong received the enormous sums to be able to afford to play at that level, because one source suggests that she may have passed as much as $62 million through the Bellagio slots alone between 2008 and 2012.
The Missus claims she got her gambling money allowance from child care and for living expenses (begging the question of whether her kids had shoes or milk to drink); and maintains she separated from Wu in 2001 and had nothing to do with his business CMT since before its IPO in 2005 on the New York Stock Exchange.
Money Problems
It was last summer when CMT had to close down, after creditors moved in to collect missing interest payments from the company, forcing them into liquidation.  Those bondholders included GLG Partners, a London firm that manages $26.4 billion in assets; GLG is now suing Wu Xiaodong in a civil suit in California, alleging that Xiaodong stripped assets from CMT and then fed them surreptitiously to his wife, who in turn ran them through the fancy Strip slot machines.
How It Works
Here's the shell game: the casino lets players cash out from lengthy periods of slot play with a credit note for the rest of the money deposited. The player can then take that note to a casino cashier, receive a check for the remaining amount, deposit said check in their own bank account, and declare it as "gambling winnings" on their tax returns (which are then cancelled out by the same amount in "gambling losses," of course.)
Reports say that Bi Xiaodong declared close to $17 million on her returns in wins between 2009 and 2011, with the ancillary loss to cancel the wins out. But the questions about where the money emanated from were what led investigators to look into the CMT cash flow possibility, and the possibility of money laundering of CMT's massive IPO funds.
Money Talks
Now CMT's liquidators are trying to track some $670 million in missing cash that was raised during the company's 2005 IPO. Also under investigation are the company's former finance director Takyung Tsang and his wife.
Could be a case of dirty laundry.