China Deals Light Hand in Crown Resorts Employees' Gaming Marketing Sentences
Posted on: June 26, 2017, 02:55h.
Last updated on: June 26, 2017, 03:01h.
In China on Monday, 19 Crown Resorts employees were handed down relatively lenient prison terms by Shanghai's Baoshan district people's court, having all pleaded guilty to "gambling crimes" performed on behalf of the Australian casino giant.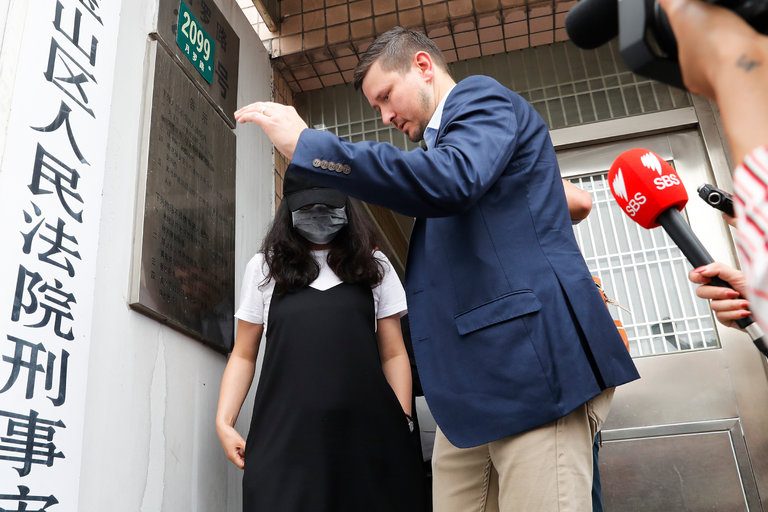 Five of the group, including Crown Vice President of International VIP Operations Jason O'Connor, were given ten month terms, while the remaining 14 were sentenced to nine months each in prison. The nineteen were arrested last October in at least four different Chinese cities and held without charges for eight months in the Number One Detention Center in Shanghai.
The center's name is not indicative of an Orbitz rating, but rather a designation of when it came into existence compared to other equally restrictive such centers in the Asian metropolis.
When charges were filed just two weeks ago, there was a sense of relief. Had the employees been indicted for the far more serious crime of money-laundering, those sentences would almost certainly have been much harsher.
Illegal Soliciting
Instead, the group was convicted under article 303 and 25 of Chinese criminal law, which relate to profiting from gambling and organizing gambling parties. The court also noted that the sentences would encompass time already served, meaning most would be out before end of summer.
Sixteen of the defendants were also fined around $1.2 million collectively, a sum Crown has said it would pay. Obviously cautious of further inflaming the sensitive political debacle, the casino conglomerate's PR offices issued the following after the sentencing:
"Crown remains respectful of the sovereign jurisdiction of the People's Republic of China and does not intend to comment further at this time."
But according to Melco CEO and Chairman Lawrence Ho, Crown was, in fact, not respectful enough of China's sovereign jurisdiction and had marketed its casino services far too brazenly to Chinese citizens, which ultimately upset the government.
"That's what caught their attention: 'like what the hell, you're deliberately spitting in our faces'," said Ho.
Catastrophic Impact
The arrests were seen as a gigantic failure of risk management by Crown Resorts and have had a dramatic effect on its global strategy ever since.
The company quickly reduced its investment exposure to the region, divesting itself of shares in Melco Crown, the joint venture it formed with Ho to build and operate ambitious integrated resorts in Macau and the Philippines.
As VIP revenues nose dived, Crown also pulled out of the Alon project in Las Vegas, preferring instead to concentrate on less risky, reassuringly profitable domestic projects Down Under.
There was also a board shakeup, with Robert Rankin removed as chairman. Further, Crown sold its fleet of private jets and luxury yachts, whose primary purpose had been to ferry Chinese VIPs to and from their properties.
Relatives of the defendants told Reuters outside the court on Monday they were satisfied with the sentences, as even with the lesser charges, they still could have faced three years' imprisonment.