Casinos Ready to Add Nostalgia-Based Skill Games to Their Rosters
Posted on: October 5, 2013, 05:30h.
Last updated on: October 1, 2013, 10:25h.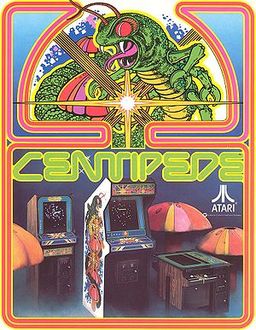 When it comes to the games they offer, casinos are usually careful to limit just how much players can affect the games through their own skill. Sure, blackjack and video poker offer players the chance to make skillful decisions, but even perfect play still leaves the casino with a small advantage (and if you overcome that through card counting, they can always just stop letting you play). Most other games, like slots, are completely based on random luck.
Everything Old is New Again
But with casinos looking for new avenues with which to attract customers, it seems like skill-based gaming might be coming to a venue near you. That's the word from the Global Gaming Expo (G2E), where manufacturers were showing off games that allow players to use their skills in an attempt to give them a better chance to win cash.
The biggest hit that was seen at G2E in this genre is a machine developed by International Game Technology. IGT has made a machine based on the 1981 hit arcade game Centipede, in which players shoot virtual insects in order to score points.
Centipede was originally developed by Atari, a company that has long since passed its heyday. But IGT and other manufacturers are hoping to cash in on a wave of nostalgia that could lure middle-aged gamblers who have fond memories of playing early arcade games.
In the casino version of Centipede, the points that players score could be directly translated into money. Of course, the casino still wants to have the advantage, so you'll need to get lucky to get into bonus rounds and even the most skilled player will be an underdog in the long run against the casino.
Playing Against Other Players on Machines
But that's not where games like Centipede plan on stopping. The machine also allows two players to go head-to-head on the machines, with the better player walking away with the winnings. That's a true battle of skill, similar to how players can meet each other at the poker table, with the casino taking only a small cut to ensure they profit.
Baby boomers aren't the only ones that IGT and other manufacturers (WMS and Aristocrat both say they have skill-based games in the works) are hoping that these games can pull in; these companies also want to lure younger players to slot machines, which traditionally have been the bailiwick of an older demographic. A couple of new games by Bally Technologies even incorporate leader boards in order to try and get players back in the habit of wanting high scores.
"The casino would love it if players are like, 'Oh, I got beat! I have to go back and play some more to get in the lead,'" said Bally spokesman Mike Trask. "If they were 15 years old in 1985 playing against their friends, trying to get the highest score, that person is almost 50 years old now, and they're right in the demographic."
Others believe that the key will be matching players for head-to-head skill contests with money on the line. This has become a reality in online video games, and some see casinos could do the same thing.
"Let me play Madden football, let me play EA Hockey," said Geoff Freeman, head of the American Gaming Association. "We'll put $20 down, the winner gets $15 and the house gets $5."
However, casino experts point out that these sorts of experiences will probably only amount to a niche market in the industry. After all, they say, casinos still make much more money when gamblers play against them than when they take on each other.