Captain of Deadly Casino Shuttle Boat Accident Underwent DUI and Substance Abuse Classes in 2014
Posted on: January 23, 2018, 03:00h.
Last updated on: January 23, 2018, 12:47h.
The casino shuttle boat that caught fire on January 15 just moments after departing Port Richey, Florida, was captained by a man who has a lengthy criminal record that includes a DUI conviction.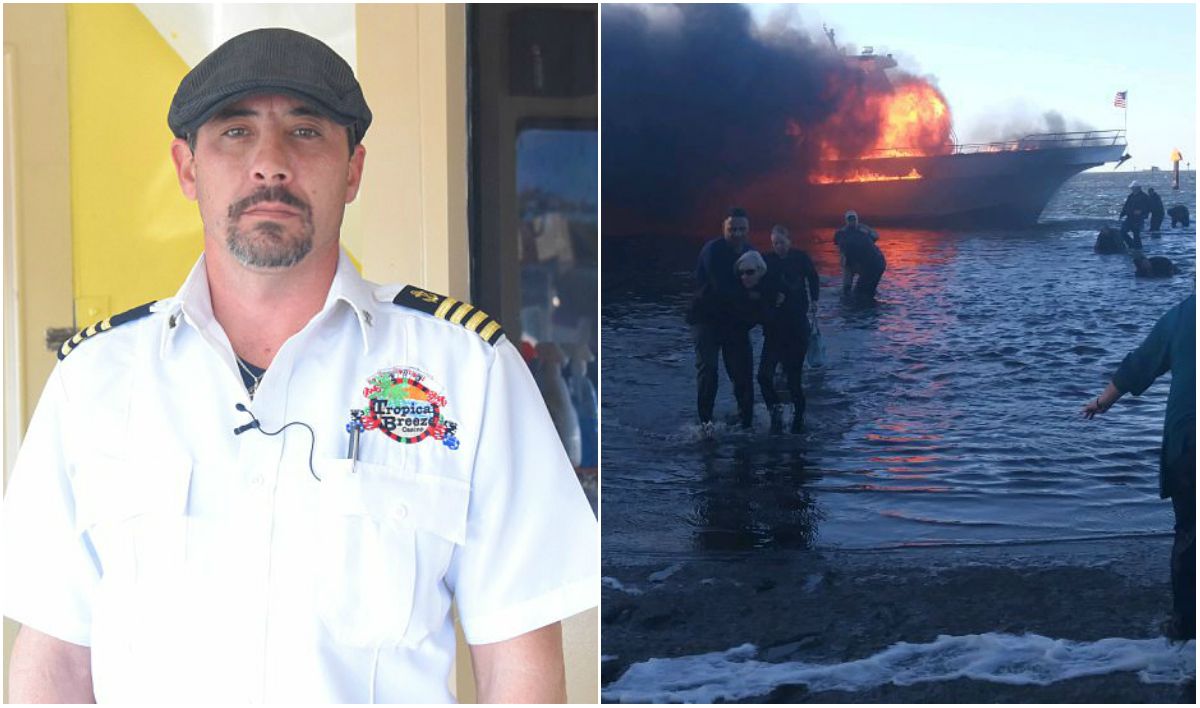 The US Coast Guard says Tropical Breeze Casino shuttle boat Captain Michael Batten, 37, held a valid 100-ton captain's license, despite the fact the State of Florida didn't allow him to operate an automobile between 2004 and 2014. Batten hasn't taken many questions from local reporters, but his fiancé is speaking out.
Reached by WFLA-TV, the NBC affiliate that covers the Tampa area, Amy Foley says Batten obtained his captain's license after his driving privileges were restored. She claims he's been sober for more than a year, and has undergone substance abuse classes as recently as 2014.
In addition to a DUI conviction, Batten was cited three times between 2004 and 2010 for driving on a suspended license. He also has a 2004 misdemeanor marijuana conviction, contempt of court arrest for failing to pay child support, and a 2016 concealed weapons arrest for carrying a gun into a bar.
WFLA-TV added that "she (Foley) doesn't understand why his drunk driving record, drug conviction, and other trouble with law have any bearing on the boat fire."
Casino Response
Just four days after the casino shuttle boat erupted into flames, forcing some 50 passengers and crew to quickly jump off the vessel into shallow waters and swim some 100 yards to shore, Tropical Breeze resumed operations.
Tropical Breeze owners Alex and Mollie Kolokithas, who themselves have a rather questionable past that includes the murder of one of their former colleagues, haven't addressed the accident on the website or Facebook page. They did, however, release a statement to local news outlets to "extend our heartfelt sympathies to all those affected."
Back to business, the casino is advertising incentives to get gamblers on the casino boat. Tropical Breeze is running one excursion Monday through Thursday, and two Friday through Sunday. Patrons are being enticed with free gaming credit and lower table minimums.
Investigation Ongoing
According to US Coast Guard licensing qualifications, a person cannot apply for a captain's license when they do not have a valid driver's license. Previous alcohol and drug-related offenses do not disqualify an applicant, but typically a substantial period of time must pass before someone with such convictions can obtain a captain's permit.
The Coast Guard has not revealed exactly when Batten was issued his license. Tropical Casino says it's cooperating with Coast Guard investigators.
"The vessel was most recently inspected in March 2017, and it received its renewed Certificate of Inspection at that time," the company explained. "The March inspection included not only a review of the vessel's interior and engine systems, but the vessel was also removed from the water for an examination of its hull."