$1.1B Casino Resort Proposed in Biloxi, Mississippi Developers Hope to Bring Back Broadwater Glory Days
Posted on: June 12, 2020, 07:21h.
Last updated on: June 12, 2020, 11:13h.
Developers in Biloxi, Mississippi, have proposed a $1.1 billion integrated resort casino on the grounds of the former President Casino Broadwater Resort that was destroyed by Hurricane Katrina in 2005.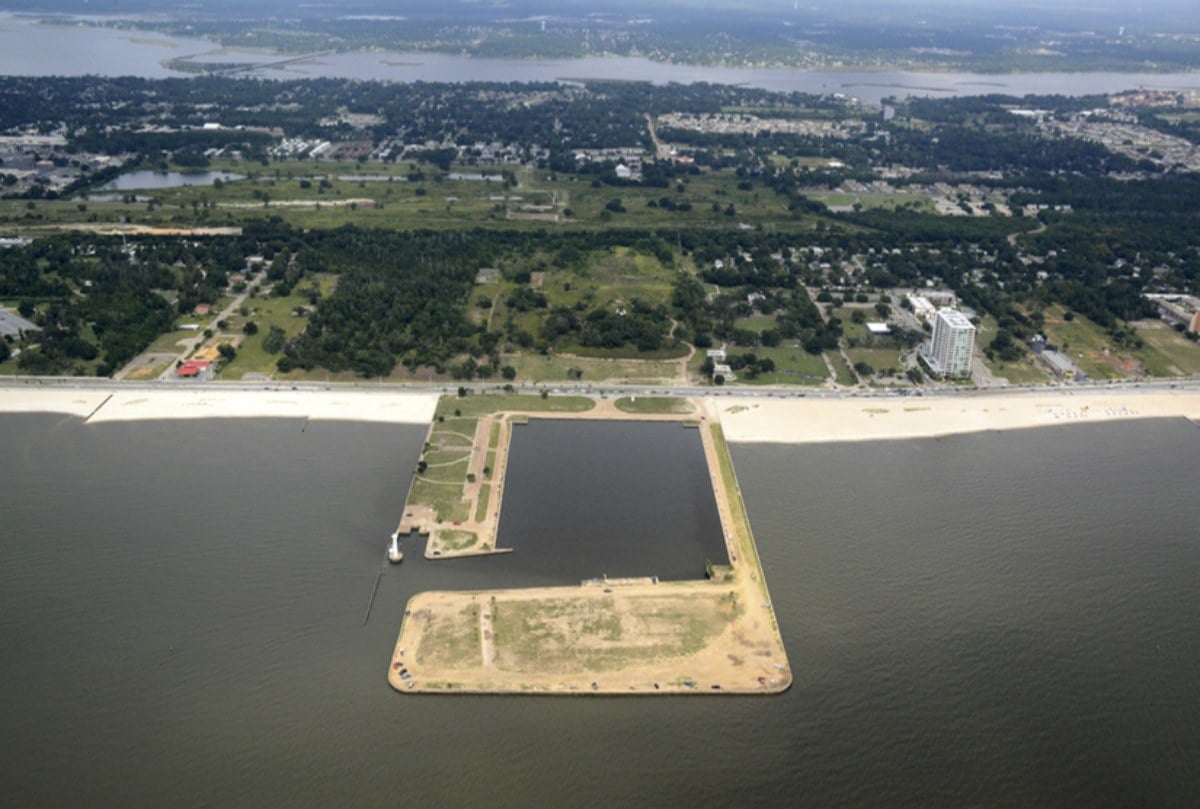 Broadwater Development filed a resolution earlier this month with the City of Biloxi seeking approval for the proposal to become a qualified project under the Mississippi Tourism Rebate Program. If accepted, the resolution would allow the development to receive financial assistance for the complex through the Mississippi Tourism Project Incentive Program (TIP).
Situated on 278 acres, the plan calls for a casino, hotel, swimming pools, retail shopping, golf course with condominiums, marina, RV park, amphitheater, and waterfront dining. Area businessman Roy Anderson III is behind the Broadwater venture.
The largely vacant grounds were home to the historic Broadwater Beach Resort from the late 1930s until it was acquired by John Connelly, founder of the now-defunct President Casinos, in 1992. It operated as President Casino Broadwater Resort until its destruction.
Mississippi legalized riverboat gambling in 1990. Following Hurricane Katrina, the state allowed riverboats to move ashore, so long as they remain within 800 feet of their original barge.
Incentives Requested
Mississippi commercial casinos won $2.2 billion in 2019, a 2.8 percent year-over-year increase.
While there is no cap on the number of casinos that the state can license, qualifying bids must meet a host of criteria. They include a minimum 40,000 square feet of gaming space that is accompanied by at least a 300-room hotel, fine-dining restaurant, and amenities unique to Mississippi that will encourage tourism.
Developers behind Broadwater must also meet conditions to qualify for TIP, including a minimum investment of $40 million in land and building costs, plus a minimum private investment of $150,000 per hotel guestroom. A $10 million minimum investment in indoor or outdoor entertainment is additionally required.
If approved into TIP, developers of the $1.1 billion integrated resort would receive as much as an 80 percent reduction in their sales tax liability. The Biloxi City Council will consider the resolution submission next Tuesday, June 16.
Betting on Biloxi
If realized, the Broadwater casino would be just west of Treasure Bay Casino, and far away from Biloxi's so-called "Casino Row," home to Beau Rivage, Hard Rock, Harrah's, and Golden Nugget. Broadwater Development isn't the only entity considering the Gulf Coast gaming town.
Prior to COVID-19 hitting, the legendary rock band KISS and a real estate developer announced intentions to reimagine the shuttered Margaritaville Casino Biloxi into a rock 'n' roll-themed casino at a cost of $200 million.
Making such large investments in Biloxi comes with risk.
Mississippi's commercial casinos compete in a crowded statewide gaming market that  includes three tribal casinos owned by the Mississippi Band of Choctaw Indians," the American Gaming Association says in its "State of the States 2020" report. "Commercial casino operators also face significant competition from properties in neighboring states."
Commercial gambling has long been legal in neighboring Louisiana, while full-scale commercial casinos with slot machines and table games debuted in Arkansas just last year.
Similar Guides On This Topic