Carl Icahn Just Says No, as President-Elect Donald Trump Fires Himself From Trump Organization
Posted on: November 30, 2016, 02:36h.
Last updated on: November 30, 2016, 03:29h.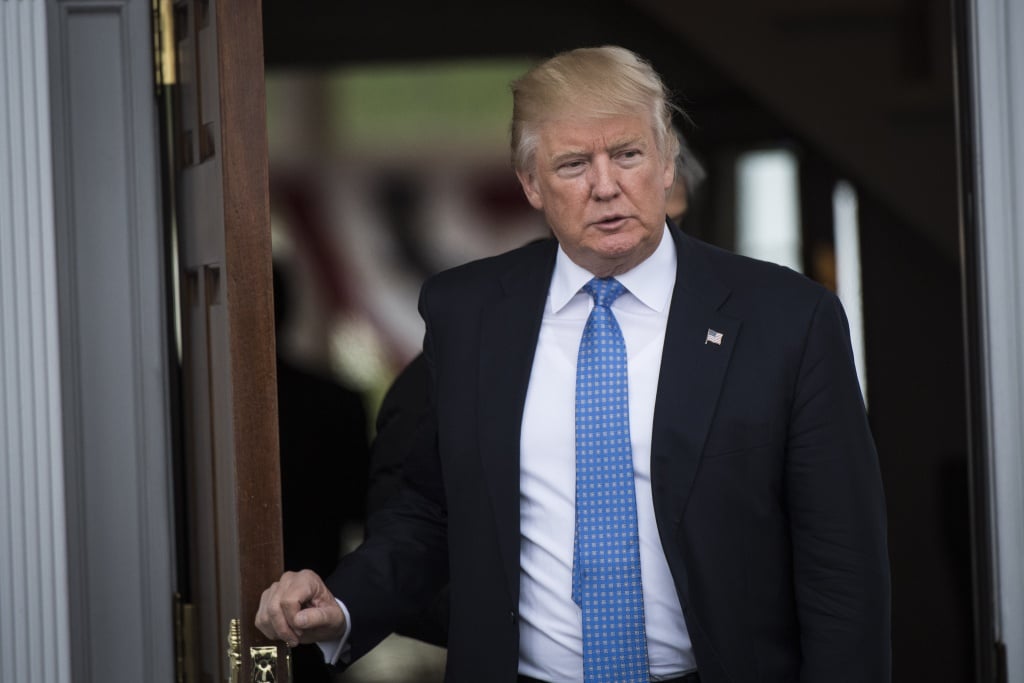 Casino billionaire Carl Icahn may soon be more involved with the Trump brand than the former Taj Mahal owner and current President-elect himself.
Donald Trump, who takes office in less than two months at 1600 Pennsylvania Avenue, plans to step away from the Trump Organization during his time as commander-in-chief. The announcement comes just a week after the next president of the United States explained that in theory he could run the country and his multinational corporation from the Oval Office.
Through a series of tweets and one long run-on sentence, Trump said, "I will be holding a major news conference in New York City with my children on December 15 to discuss the fact that I will be leaving my great business in total in order to fully focus on running the country in order to MAKE AMERICA GREAT AGAIN!"
Though the Trump Organization no longer owners Trump Entertainment Resorts or any casinos, the company still has dozens of high-end real estate properties, hotels, and golf courses.
Trump Entertainment Resorts was sold to Carl Icahn in bankruptcy in February of 2016. Icahn closed the company's final casino, Atlantic City's Trump Taj Mahal, in October.
Icahn Greasing Greece
Icahn shrugged off reports that he might be mulling an economic position within Trump's administration earlier this month. "There's no way I would do that," the billionaire told CNBC of speculation that he might become Treasury secretary.
Instead, Icahn is reportedly looking to get Trump Entertainment Resorts back in the casino game.
Tornos News, a media outlet covering Greece's tourism market, claims Icahn's company is interested in buying the five-star Club Hotel Casino in the seaside resort town of Loutraki. The property has been up for sale for some two years.
Icahn, nor Trump Entertainment, has confirmed any interest.
There's also rumors that Icahn is planning to reopen the Taj Majal next year under new labor contracts and free of the union he says led to its closing. That's something New Jersey State Senate President Stephen Sweeney (D-District 3) is working to block.
Sweeney's Senate passed a bill to disqualify casino license applicants for five years who "substantially" close a casino property. The legislation now rests in the Assembly. If it passes, Icahn would be barred from reopening the Taj until 2021.
However, the bill would of course require the signature of New Jersey Governor Chris Christie (R), one of Trump's closest allies.
No Conflict of Interest
While governors are forced to put their business holdings into blind trusts while serving the country, the president is excluded from that requirement. When the Founding Fathers developed the US Constitution and federal governing laws, they didn't want to discourage prominent business owners from considering a run at the presidency.
But surely they couldn't have imagined a Trump presidency, a billionaire who has business interests in no fewer than 25 countries.
"While I am not mandated to do this under the law, I feel it is visually important, as president, to in no way have a conflict of interest with my various businesses," Trump explained. "Hence, legal documents are being crafted which take me completely out of business operations."
Trump concluded, "The presidency is a far more important task!"