California Online Poker Bills Stalled for 2014 Legislation
Posted on: August 8, 2014, 07:27h.
Last updated on: August 8, 2014, 07:29h.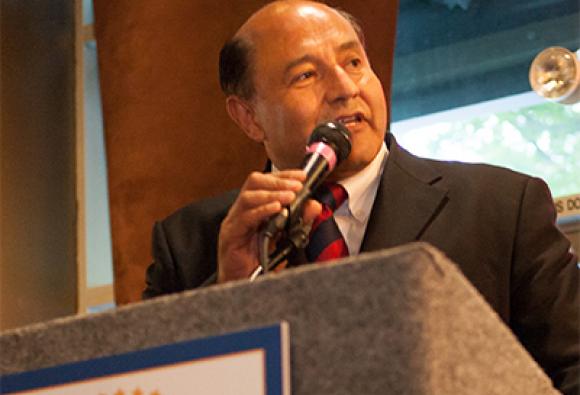 California online poker will not be written into law this year in the Golden State. That's the news from the two sponsors of two separate regulatory draft bills, State Senator Lou Correa and Assemblyman Reginald Jones-Sawyer, who have announced that their push to legalize online poker in the state will now be shelved for 2014.
The news broke initially during an LA interview with Senator Correa, who acknowledged that his bill would not go to a vote before the legislative period ends on August 31st. Rather than rush it through, he said, he would prefer to postpone it in order to allow time to refine it.
"Internet poker is an important public policy. We need to make sure it's done right," Correa said.
Speaking to PokerNews.com shortly after, Jones-Sawyer also accepted that there was simply not time to get his bill passed this year, but he vowed that it would be the first online poker bill introduced at the next session in December. Because of term limits, Correa will not be around next year to continue his efforts.
Tribal Schism
California, which has the potential to be not just the biggest online poker market in the US, but also one of the biggest in the world, has been discussing legalization for the past five years, and while news of the latest setback may be disappointing for the state's poker players, it was not completely unexpected.
Leading gaming law expert Nelson Rose said recently that the legislation would be unlikely to progress this year, as there was still far too much disagreement on the finer points of the bills. While a coalition of tribal gaming operators recently came out in support of the draft legislation, the Morongo Band of Mission Indians refused to offer its support. At the center of the disagreement is the "bad actor" clause, which would effectively deny major player PokerStars a place in a post-regulation landscape.
This seems to suit the tribal coalition, which is anxious to keep the world's largest poker room out of the market, fearing it would not be able to compete. However, the Morongos, along with land-based casinos the Commerce, the Bike and the Hawaiian Gardens, have an agreement with PokerStars and want them in. A recent buyout by Amaya and the resignation of PokerStars founders Isai and Mark Scheinberg could also affect that "bad actor" standing positively now.
Additionally, renowned Professor of Constitutional Law, Professor Laurence H Tribe, has branded the "bad actor" clauses in both bills unconstitutional and questioned whether they would stand up to federal scrutiny.
Iipsay Tribe Go it Alone
This week the tribal coalition was standing by the politicians' decisions.
"Instilling public confidence in the integrity of State-sanctioned Internet poker is a fundamental principle of ours," the coalition said in a statement. "To that end and in consultation with the bill authors, our tribal leaders have concluded that rushing a bill in the closing days of this legislative session will not allow for the level of careful public examination and confidence an issue of this magnitude requires."
Meanwhile, The Iipay Nation of Santa Ysabel has decided to go it alone, whether legislation is passed or not. The Iipay Nation has said it will use its PrivateTable site to offer real money online poker, which it believes is its right as an independent sovereign tribe.
Similar Guides On This Topic