California Here We Come: Is 2014 the Year for Online Gambling Passage?
Posted on: October 12, 2013, 05:30h.
Last updated on: October 22, 2013, 11:52h.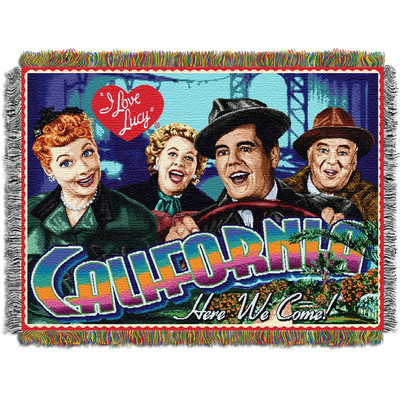 California and Japan have been in a seeming race for awhile for who could take the longest to pass gambling legislation; Japan's for land casinos, and the Golden State for its endless foot-dragging when it comes to Internet gaming legislation passage.
Between Indian tribes, mammoth poker rooms, and, well, just the fact that it's California, it's been what seems like a marathon to get any kind of consensus on what should fly when it comes to legalized and regulated online gambling there. But some indications now point to 2014 as a possible breakthrough year for California at last.
Many Factions, Several Bills
Of course, getting different factions to agree on laws is never a pretty thing to watch, and this has been no different. There's been SB51 and then SB 678, and no one bill has garnered unanimous support, in large part because there are the "online poker only" groups and the "full casino gambling online" groups, and nary the two have met, so far.
But that's not all that's caused massive divisiveness; it's also been something of a licensing fees war, and with millions of dollars at stake, the battles have been intense. Specifically, three different proposals have mentioned three different fee amounts. SB51 wanted $15 million, SB678 talked about $10 million, and a third bill – proposed by the Pechanga Band of Luiseño Indians – thought $5 million sounded like a nice round number.
But wait, there's more. The key issue of who is actually eligible for a license has also reared its ugly head in these battles. SB51 wanted racetracks and advance deposit wagering operators to be allowed, whereas SB 678 and the Pechanga bill only wanted Indian tribes and licensed card rooms to be able to get an interactive gaming license.
Bad Actors: Who Qualifies?
Finally – and how ironic in the state that brought you every B-movie – but there's been much bickering about what's known as the "bad actor" clause. No, it has nothing to do with Jean-Claude Van Damme; "bad actor" refers to gambling operators who have been caught doing things that are illegal in the framework of the gaming industry, such as PokerStars continuing to operate in the U.S. after the passage of the Unlawful Internet Gambling Enforcement Act (UIGEA) in 2006.
So, what's the debate about? It's about who's classified as a bad actor. For example, while SB51 and SB 678 say no gaming operators who accepted bets from American online players after December 31, 2006- the last day before UIGEA officially went into effect -should be allowed a license,  Pechanga's version would be much, much harsher, essentially saying any operator in business prior to the (as-yet-undetermined) official start date of legal online gambling in California would get this designation and be banned.
Obviously, for anything to pass muster (not to mention the State legislature) in 2014, something's gotta give and some e pluribus unum action needs to happen. On the plus side, the major anti-gambling factions in California seemed to have eased up a bit, so a real coalition, working together, might have a real shot at making this happen next year.
With an estimated $10 billion in gross gaming revenues expected once online gambling happens in California, there's a lot of motivation to form a love pact.
Similar Guides On This Topic
Most Read