Caesars to Build Harrah's Northern California Near Sacramento
Posted on: April 16, 2018, 12:00h.
Last updated on: April 16, 2018, 09:49h.
Caesars Entertainment has reached a deal with the Buena Vista Rancheria of Me-Wuk Indians to jointly construct a casino in California near the state capital of Sacramento under its Harrah's brand.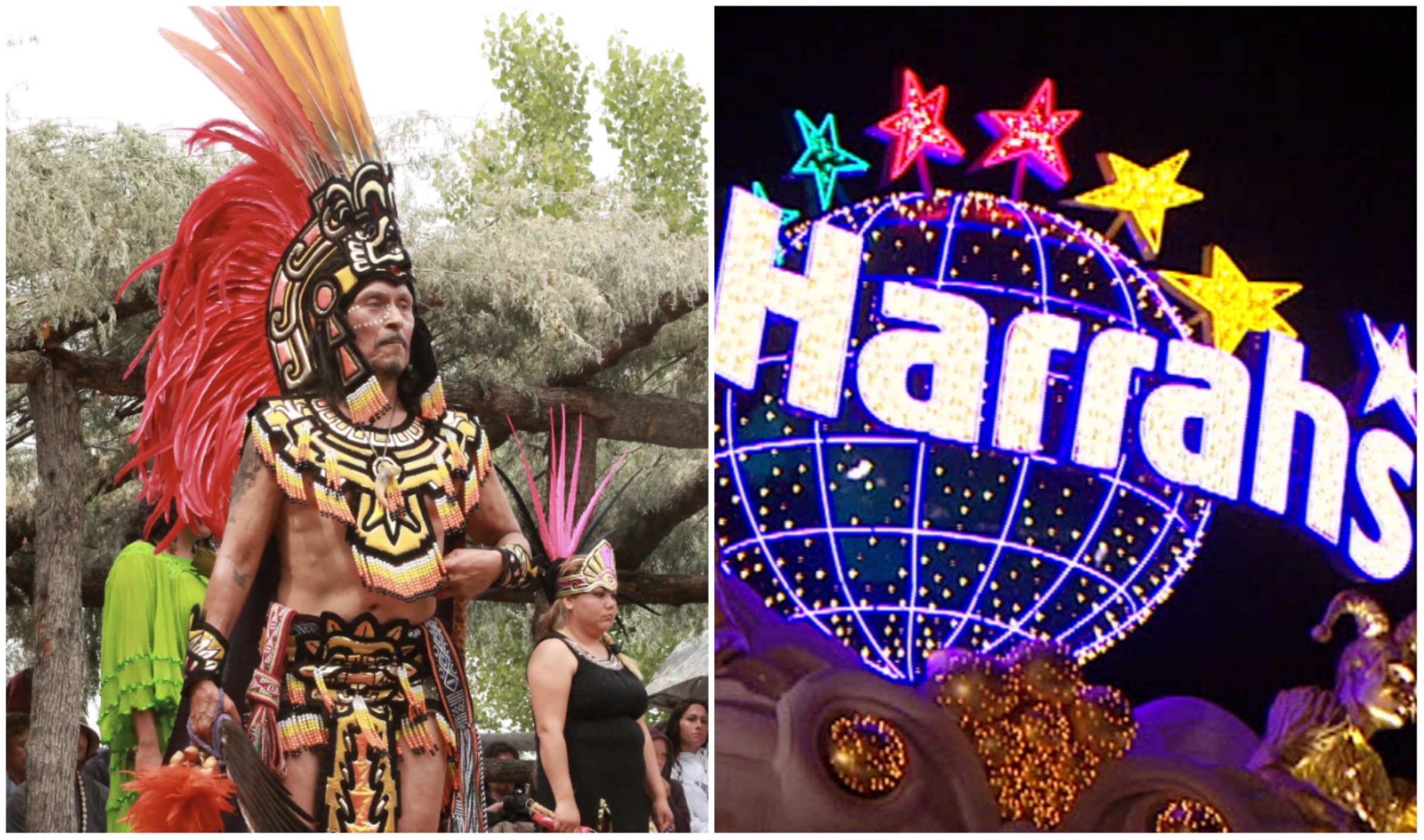 The Harrah's Northern California gaming floor will measure 25,000 square feet, and offer 950 slot machines and 20 table games. The property will feature one full-service restaurant and with three casual eateries.
The venue is to be built in Amador County where the federally recognized tribe owns a 68-acre reservation. The casino will be roughly 30 miles southeast of Sacramento.
"This agreement with the Buena Vista Gaming Authority advances our growth strategy to expand the reach of our brands into new markets and reinforces our over 20-year history working with tribal partners," Caesars CEO Mark Frissora declared in a statement.
Caesars said the project will cost $168 million, and construction is already underway. Harrah's Northern California is to open in 2019.
California doesn't have commercial casinos, but tribal gaming properties and card clubs can be found throughout the state.
Tribal Compact
The Buena Vista Rancheria of Me-Wuk Indians' compact with the state reached in 2016 allows the tribe to operate a casino with as many as 2,000 slot machines. The Native American group has promised to pay $8 million a year in gaming revenue to the government in exchange for the rights to operate slot machines and table games.
The Buena Vista Rancheria of Me-Wuk Indians became a federally recognized tribe in 1985. Harrah's Northern California will be the tribe's first casino.
Amador County is already home to the Jackson Rancheria Casino Resort, a tribal gaming facility owned and operated by the Jackson Rancheria Band of Miwuk Indians. The casino has 38 gaming tables and 1,700 slot machines.
Caesars Spending Spree
Since exiting Chapter 11 bankruptcy last fall, Caesars Entertainment has made several major business decisions in hopes of better securing its future. In December, the company sold Harrah's Las Vegas to VICI Properties, its real estate investment trust that was formed through the bankruptcy process.
VICI is largely owned by creditors who were owed billions of dollars when Caesars filed for Chapter 11 bankruptcy. VICI bought the Harrah's Las Vegas real estate for $1.14 billion, and plans to lease back the property to Caesars at an annual rent of $87.4 million.
Caesars used the cash to help acquire Centaur Gaming's two Indiana racetrack casinos for $1.7 billion. Caesars also recently announced a $350 million expansion to its Harrah's New Orleans in exchange for the city extending its gambling monopoly on the Big Easy for another 30 years.
In addition to Harrah's Northern California, Caesars also revealed this week plans to build two non-gaming resorts in Dubai.
Finally, Caesars is focused on obtaining an integrated casino resort license when Japan liberalizes the market. Earlier this year, the gaming operator announced the formation of its own Japan Advisory Committee.
The three-person panel is being led by former US Senate Majority Leader Tom Daschle. Casino companies such as Las Vegas Sands and MGM Resorts have said potential resorts might cost as much as $10 billion should favorable regulations be crafted for the forthcoming industry.
Similar Guides On This Topic